Down in the South: New jobs numbers show Southern states suffering
As I noted in
my piece yesterday
on why Obama and Democrats need to get serious about job creation if they want to improve their fortunes in the South, today
the government released
its new state-based jobs numbers.
What does the data tell us? It's pretty much the same story as last month: Southern states are hurting more.
Same as last month, eight out of 13 Southern states have higher unemployment rates than the national average: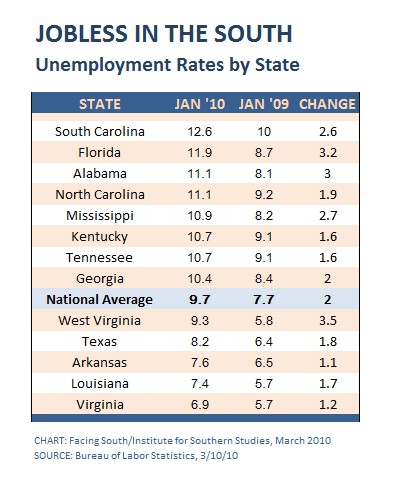 What's also striking is how much unemployment has risen. While slightly down from December 2009, every Southern state has seen its jobless rate increase over the last year.
The one-year increase has been bigger than the national average in seven Southern states, including West Virginia which saw
an increase of +3.5
, or 24,000 more people out of work.
Florida had the single-biggest yearly increase in the nation
, with the number of unemployed growing by 303,200 between January 2009 and January 2010.
The state of chronic joblessness many Southern states are facing has lots of political implications, from
the fight in Congress over unemployment benefits
to the long-term need for a real national jobs strategy.
Tags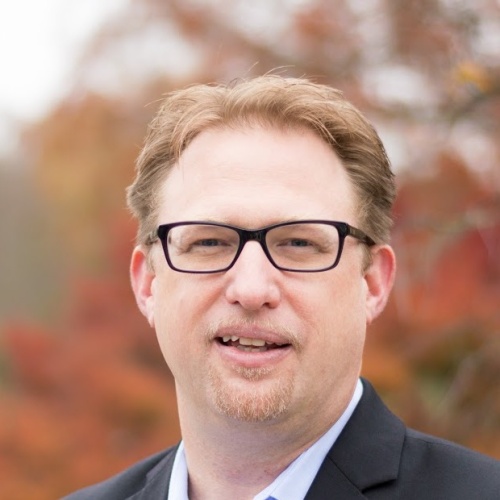 Chris Kromm is executive director of the Institute for Southern Studies and publisher of the Institute's online magazine, Facing South.