Lincoln's opposition to student loan reform highlights senator's ties to banking interests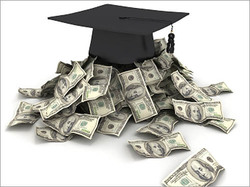 This afternoon, the Senate will take a final vote on the health reform bill before sending it back to the House for several minor fixes. Two Democratic U.S. senators are expected to vote "nay" on the reconciliation bill -- although their opposition will only be partially due to health reform.

Sens. Ben Nelson (NE) and Blanche Lincoln (AR) are opposed to the bill due to a largely overshadowed, but just as important, measure that would dramatically reform the student loan industry.

[UPDATE 3/25 3:20pm: As expected, the Senate passed the bill 56-43, with Nelson, Lincoln and Sen. Mark Pryor, also from Arkansas, the only Democrats voting "nay."]

As Facing South reported, just two weeks ago six senators wrote to President Obama outlining their "concerns" over the loan reform proposal that would stop private lenders from being allowed to originate student loans, which they make virtually risk-free thanks to federal subsidies.

By Wednesday, most of the reluctant Democratic senators had shifted gears and signaled their support for reform, mostly to avoid the negative optics of being on the wrong side of health reform.

But Lincoln and Nelson appear to be holding out in defense of the for-profit student loan industry. Why?

PERSONAL AND POLITICAL TIES

The answer is likely found in a report released this week by Kevin Connor of the Institute for America's Future, which details a dense web of personal and political relationships between major private lenders and the two senators.

First the political: Lincoln and Nelson have been two of the biggest beneficiaries of campaign contributions from the student loan industry:
Nelson, for one, is a top recipient of Nelnet [a large lender based in Nebraska] cash. The company's PAC has given him $19,000 over the years, and executives Jay and Mike Dunlap gave him $3,000 late last year. Sallie Mae's PAC maxed out to Senator Blanche Lincoln's primary account in 2009.
But it's also personal, thanks to a revolving door between Lincoln and Nelson's senate offices and the lobbying operations of the student lenders.

As part of a massive $15 million lobbying push, Connor notes that the loan companies "made a number of key lobbying hires in order to open lines of communication" to target senators:
Among their hires: Kelly Bingel. Bingel is Senator Blanche Lincoln's former chief of staff and a longtime aide to the Senator. She is lobbying on behalf of an obscure group called the "Student Loan Coalition" and John Dean, a lobbyist for the Consumer Bankers Association. The CBA's membership includes Citigroup, Chase, Wells Fargo, and a number of other large student lenders.

A recent Roll Call article described Bingel as Lincoln's "alter ego."[...] Lincoln is the godmother of Bingel's son [and] both members of the same sorority, Chi Omega.
Another connection: Lottie Shackelford, one of Lincoln's major donors, is a lobbyist for Sallie Mae, the biggest student lender in the country lobbyist. Shackelford, the former mayor of Little Rock and vice chair of the Democratic National Committee, has given Lincoln $3,750 over the past five years, including $2,000 in 2009. She first began lobbying for Sallie Mae in 2007.

Sen. Nelson has similar ties: Amy Tejral, his former legislative director, is now a lobbyist for Nelnet, Nelson's largest campaign contributor and a lending company with a strong interest in maintaining the status quo.

ARVEST BANK AND THE WALTON EMPIRE

Sen. Lincoln has another close tie to the student loan industry back in her home state not mentioned in Connor's report: Arvest Bank, based in Fayetteville, Ark. and chaired by none other than Jim C. Walton, youngest heir to the Wal-Mart fortune and ranked by Forbes as the 11th-richest person in the world.

According to Arkansas state records [pdf], Arvest is by far the biggest student lender in Arkansas, responsible for $9.6 million in student loans last school year and $9.2 million in 2009-2010.

Arvest is also a big supporter of Sen. Blanche Lincoln. According to OpenSecrets.org, individuals and PACs connected to Arvest were among the top 50 contributors to Lincoln's campaign committee in the 2010 election cycle, pitching $11,700 into her campaign coffers.

But the big gun here is Mr. Walton, whose political clout in Arkansas and nationally goes far beyond Arvest Bank. Wal-Mart has been the 3rd-biggest financial supporter of Lincoln's political career, investing $75,500 in her since she took office in 1989.

Jim Walton doesn't give much money to Democrats -- only 1% of his donations since 1980 -- but he's personally made an exception for Sen. Lincoln, personally donating $4,600 to Lincoln in her last election run.

But that's obviously just a fraction of Walton's political influence. Over the last 12 years, he's personally donated $51,550 to the Arvest and Wal-Mart PACs, significant chunks of which made their way back to Lincoln.

And with the Waltons, politicians are always aware there's plenty more where that came from -- especially after the Supreme Court expanded the ability of corporate players to influence elections.

Sensing the opportunity, Arkansas Lt. Governor Bill Halter -- who launched a surprise primary challenge to Lincoln this spring -- has announced his full support of the student loan reform measure.
Tags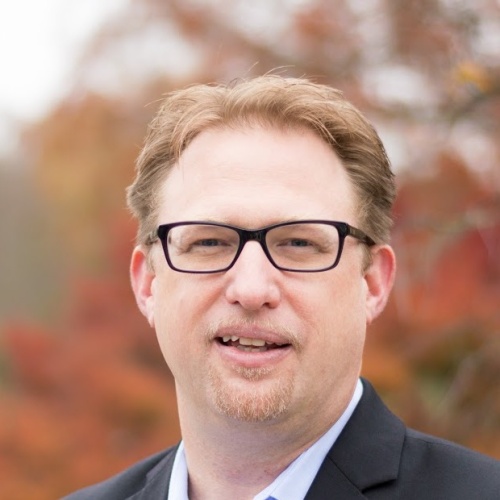 Chris Kromm is executive director of the Institute for Southern Studies and publisher of the Institute's online magazine, Facing South.