GULF DISPATCH: Fishing for fairness in Mississippi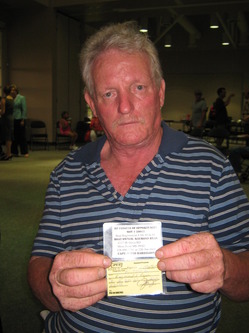 Raymond Ryan is a seventh-generation commercial fisherman from coastal Jackson County, Miss. He spent most of his 54 years making a hardscrabble living from the Gulf of Mexico until the BP oil catastrophe shut down his fishing grounds.
"They've taken everything from us," says Ryan. "You can't crab. You can't shrimp. You can't oyster. There's nothing you can do."
He had hoped that BP's
Vessels of Opportunity program
, which employs independent boat owners in recovery activities throughout the spill-affected region, would at least provide him with some much-needed income during the crisis, which has seen the
closing of almost 87,000 square miles
of the Gulf to fishing. But though he went through the required training a month and a half ago and got the proper cards to work -- which he displays in the photo above -- he's still waiting for a call from BP.
And so are the other six people on his crew. In the meantime, mortgages and other bills are going unpaid.
Ryan and some of his crew attended a public forum with BP and federal officials in Moss Springs, Miss. on Monday evening in hopes of getting some answers. The forum was organized by the
Steps Coalition
, which was created to promote an equitable recovery after Hurricane Katrina and has now turned its attention to the oil disaster.
Adding to commercial fishermen's frustration is the fact that they see the BP contract jobs they so desperately need going instead to sport fishermen. In fact, Ryan is so upset about the situation that he's taken to heading down to the water with a camera to document the disparity.
"I don't mind if the sport fishermen get in on it, but let the commercial fishermen go first," Ryan says. "It's our livelihood."
The problem is acknowledged by Lisa Houghton, a spokesperson for BP's Mississippi operations. She reports that 2,000 Vessel of Opportunity contracts have been signed so far in the state, with 864 vessels now out on the water. She says that number will continue to rise -- and that commercial fishers will be better represented going forward.
"Early on it was all about getting vessels into the program," Houghton explains. "But we want commercial fishermen to be the majority, and we're working to make that transition."
Ryan is still hoping his call will come, but the hope is becoming harder to hang on to.
"They lied to us before," he says. "They lied to us so many times."
(Photo by Chris Kromm)
Tags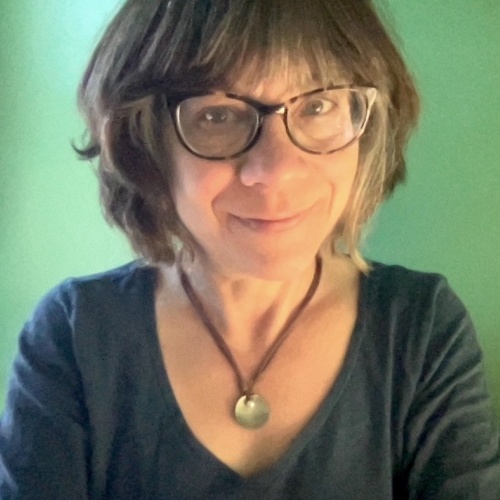 Sue is the editorial director of Facing South and the Institute for Southern Studies.