GULF DISPATCH: Spilled oil 'burning' fragile coastal land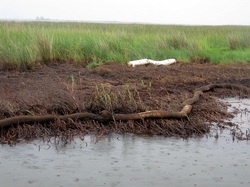 Photos of oil-drenched pelicans are heart-breaking, but one of the biggest long-term environmental threats of the BP oil spill may be the destruction of fragile coastal land.
As Clint Guidry of the
Louisiana Shrimp Association
told me in a 5-hour boat tour of Barataria Bay off the coast of Louisiana this week, the spill is "burning" coastal land -- smothering the vegetation with oil and, in the end, killing much of it.
BP has tried to stop the oil assault with
boom
, the now-infamous tubes of absorbent material laid along the coast.
But the boom has proved no match for the steady stream of spilled oil flowing to the shore. In the Barataria Bay where Facing South explored, much of the boom had fallen apart or drifted away.
Even where the has flimsy boom has survived the battering of ocean waves and weather, ocean surges easily push the oil over the small protective barriers -- allowing oil to drench coastal land, and trapping it there to cause further damage.
"They're using 50-year-old technology against a 21st-century disaster," Guidry said.
The long-term danger is that the oil's killing off of coastal vegetation will accelerate coastal land loss -- already a massive problem along the Louisiana coast. Louisiana loses 25-35 square miles of coastal land a year, the equivalent of
a football field every 15 minutes
.
The loss of coastal land not only threatens many birds and wildlife habitat -- it's also pushing Louisiana bayou communities further inland and removing one of the best defenses they have against hurricane surges.
Aaron Viles of the
Gulf Restoration Network
, one of the leading groups working to protect coastal land, says the spill is just the latest in a series of threats to coastal land.
"Already, 40 to 60 percent of coastal land loss is due to the energy industry," Viles told us, due to a maze of pipelines and canals dredged by oil and gas companies. "We don't know yet what the impact of the oil spill will be, but it can't be good."
PHOTO: BP's protective boom in Barataria Bay, Louisiana became saturated and drifted onshore, allowing the oil to kill off coastal plant life. (Photo by Chris Kromm)
Tags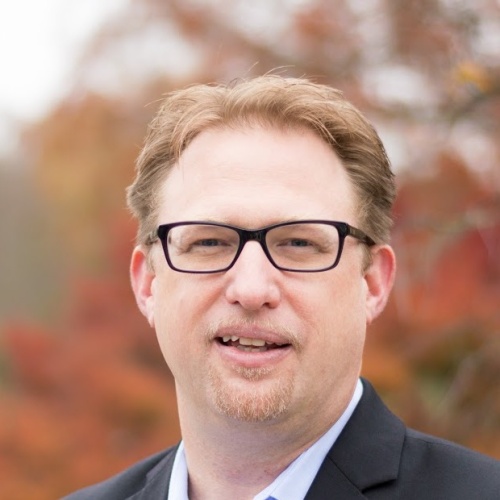 Chris Kromm is executive director of the Institute for Southern Studies and publisher of the Institute's online magazine, Facing South.