Will Congress spend Katrina housing money on BP disaster response?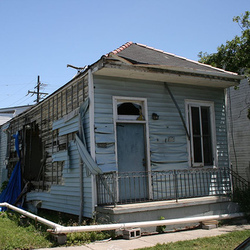 For many in New Orleans, it was the ultimate insult: On July 1, the U.S. House passed an emergency spending bill -- largely for the war in Afghanistan -- that would
take back $400 million from Louisiana's Road Home program
, the chief initiative to help homeowners rebuild after Katrina.
But there's more: The House bill also
allocates $304 million for BP oil disaster measures
-- 70% of which ($213 million) is for unemployment assistance to fishermen and others thrown out of work by the disaster.
Gulf Coast advocates say the diversion of housing money not only threatens to make a bad economic situation in the Gulf even worse, but also raises the perverse prospect of taxpayers taking money from New Orleans homeowners to pay for a problem created by BP.
As Monika Gerhart of the non-profit Equity and Inclusion campaign
says
:
Any provisions related to the spill should be paid for by the responsible party [BP]. We're not yet recovered. So don't take our housing money.
The controversy points to a key cost of the oil disaster not covered in the BP-funded $20 billion escrow account created in mid-June. In launching the escrow fund, the White House said "BP has reaffirmed its commitment to pay all removal costs and damages that it owes as a responsible party."
But the "damages" that BP has to cover don't include unemployment assistance for those thrown out of work due to the disaster. BP agreed to
give $100 million
to a foundation to help unemployed oil rig workers, but beyond that, those put out of a job would have to rely on a "
legislative proposal
" -- the current spending bills working through Congress, funded by taxpayers -- to create a Disaster Unemployment Insurance Program.
The Senate had earlier passed a spending bill authorizing $83 million for disaster unemployment assistance; the House upped it to $213 million.
To pay for it, House Appropriations Committee Chairman David Obey (D-WI) said they looked at all the programs they could cut -- including the Road Home program, which stopped taking applications in 2007 and still had $400 million coming. [Go
here
for a summary of the House bill - pdf]
But Louisiana
had plans
for the remaining funding:
Louisiana intended to use the $400 million to create a program to help homeowners who haven't been able to complete the rebuilding of their homes despite earlier Road Home grants. This includes people whose homes were rebuilt with contaminated Chinese drywall, fell victim to fraudulent contractors or were left without enough money to rebuild when the Small Business Administration insisted they use the Road Home grants to repay their SBA loans.
If Congress takes back the money, Louisiana officials estimate
19,000 homes statewide -- including 7,000 in Orleans Parish -- will go unrestored
.
That's critical in South Louisiana, where
despite very encouraging signs of resilience,
affordable housing is still hard to find and some
50,000 properties remain blighted
in the greater New Orleans area.
The House bill does include $5.1 billion for the FEMA Disaster Relief Fund, some of which could be used for Katrina rebuilding. But the FEMA money has a broad mandate; as Rep. Obey's office
describes
[pdf], it's earmarked to "pay for known costs for past disasters, such as Hurricanes Katrina, Rita, Ike, and Gustav, the Midwest floods of 2008, and the California wildfires and for needs that emerge from new disasters."
The spending bill is now back to the Senate, which hopes to pass it before the August recess. Sen. Mary Landrieu (D-LA) has
promised
to fight the Road Home cuts "tooth and nail."
Tags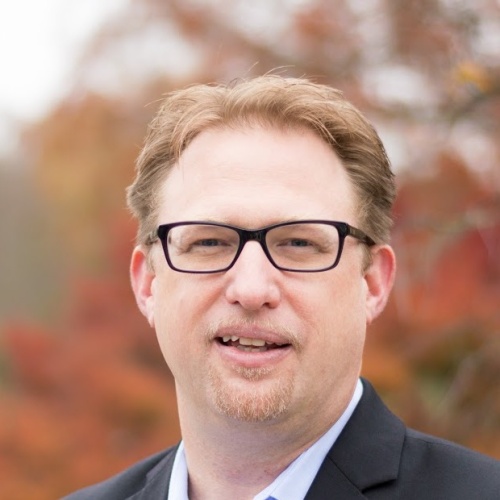 Chris Kromm is executive director of the Institute for Southern Studies and publisher of the Institute's online magazine, Facing South.