Five Years Later: Washington has yet to address key failures exposed by Katrina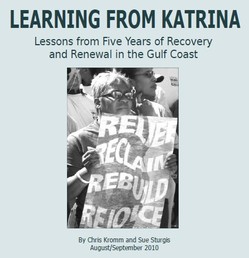 As we approach the five year anniversary of Hurricane Katrina, today the Institute is releasing a new report which looks at what has changed -- and what hasn't changed -- since the deadly storm took over 1,800 lives and devastated the Gulf Coast.
Our report,
Learning from Katrina: Lessons from Five years of Recovery and Renewal in the Gulf Coast
[pdf], finds that many of the problems exposed in the botched federal response to the storm--from breakdowns in disaster planning to a misguided and mismanaged recovery--have yet to be addressed in Washington.
What's more, these key flaws in federal policy will stall Gulf Coast rebuilding and put lives at risk in future disasters unless the President and Congress take action soon.
Among the critical issues addressed in the study:
* Poor disaster planning and response
put thousands of Gulf residents in harm's way before, during and after Katrina. But after months of delays, FEMA is just now releasing its new disaster framework--and it still omits internationally-recognized standards for protecting storm victims.
* Waste, fraud and abuse by private contractors
hurt Katrina relief and recovery efforts and cost taxpayers billions of dollars. Despite widespread calls for contracting reform, federal officials have yet to beef up contractor investigations and oversight that can prevent future scandals.
* While most Gulf communities have turned the corner,
the recovery remains fragile and uneven.
Problems with affordable housing, schools and health care access are still big obstacles, and have been exacerbated by Hurricanes Gustav and Ike and the BP oil disaster.
But our report also finds a bright spot from the last five years: a blossoming of community action, local leadership and civic engagement. This rising spirit of activism and advocacy has not only helped thousands of Gulf residents participate in the recovery, but it's also helped hold the government accountable and mobilized national support for Gulf renewal.
Today at 1pm EST/12pm CST, report co-authors Chris Kromm and Sue Sturgis -- along with other Gulf experts -- will host a media briefing and Q & A to unveil the report and and highlight key next steps needed for full Gulf recovery.
Email us
if you'd like to join today's briefing.
Tags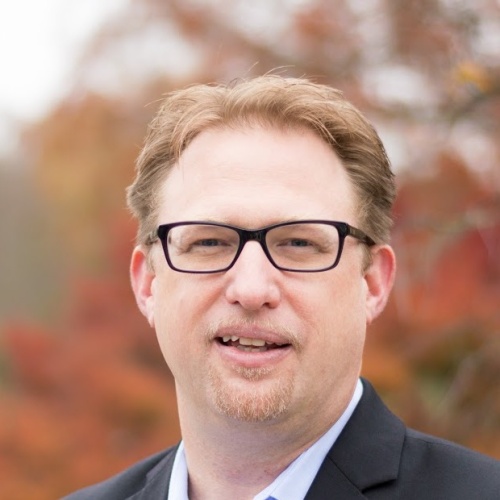 Chris Kromm is executive director of the Institute for Southern Studies and publisher of the Institute's online magazine, Facing South.