VOICES: Fighting forced labor in Tennessee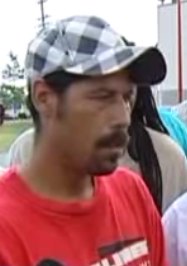 By Jacob Horwitz, Labor Notes
Hilario Jimenez was a farmer from a poor town in the Mexican state of Nayarit. Working on tobacco, bean, and tomato farms, he would earn as little as $12 a day.
In April, Jimenez (in photo) took on $1,000 of debt -- a crushing amount in rural Mexico -- for the promise of fair, well-paid work in the United States on an H2B guestworker visa. "I don't like being separated from my family, but the necessity makes you do it," Jimenez said.
He and 11 other Mexican guestworkers arrived in Smyrna, Tennessee, to work for a company called Vanderbilt Landscaping. Vanderbilt obtained guestworker visas by claiming to the U.S. Department of Labor that it could not find a single American to fill its highway-side landscaping jobs -- at a time when Tennessee suffers a 10.1 percent unemployment rate.
Though Vanderbilt had received $2.46 million in state contracts and $900,000 in guaranteed loans through the federal stimulus program, the company chose the guestworker program rather than hiring locally.
One of the bosses' first acts was to seize the Mexican workers' passports. "Everyone had to turn over their passports," Jimenez said. "No one said anything because we had all just arrived and we had the debt hanging over our heads."
Vanderbilt created an atmosphere of terror for the workers. Bosses openly carried pistols and brandished them. They placed workers in filthy, overcrowded housing under constant surveillance. "We were not allowed to talk to anyone," Jimenez said. "We were not allowed to go to the store or anywhere else without supervision." The workers' official wages were $12.33 per hour, but they were routinely paid for far less than the hours they worked.
Guestworker program rules bind workers to one employer. No matter how severely an employer exploits them, guestworkers cannot leave to work for anyone else. If they quit or are fired, they can be arrested and deported back home -- still stuck with the debt they took out in the first place.
When Jimenez and his fellow workers started to organize and reach out to the community for help, bosses further terrorized them through individual interrogations, threats, and illegally firing one of Jimenez's co-workers for speaking out. They gave the worker 20 minutes to gather his belongings and forced him to spend his last paycheck on bus fare back to Mexico.
The story could have ended there, but it didn't. Jimenez joined the Alliance of Guestworkers for Dignity, a growing network in states across the South. Late on the night of August 11, Jimenez escaped down a dirt road to tell the world the truth about forced labor in Tennessee.
On August 13, Jimenez and nearly 50 allies from the Tennessee labor and civil rights communities marched on Vanderbilt's headquarters to confront the company for involuntary servitude and human trafficking.
Under pressure, co-owner Joffrey Vanderbilt turned over Jimenez's passport and final paycheck. Local law enforcement arrived on the scene, took statements from Jimenez and witnesses, and confiscated the remaining workers' passports from the Vanderbilt office.
"Hilario struck a blow not only for guestworkers around the country who have been locked into involuntary servitude," said Saket Soni of the New Orleans Workers' Center for Racial Justice, "but for American workers who are being locked out of jobs by dishonest employers."
The workers and their allies are continuing a campaign to bring Vanderbilt to justice, and to demand accountability from the state of Tennessee and the U.S. Department of Labor for rewarding forced labor with state and federal funds. They are demanding protection for guestworkers laboring in this federal visa program.
Jacob Horwitz is an organizer with Alliance of Guestworkers for Dignity, a project of the New Orleans Workers' Center for Racial Justice.
(Image of Hilario Jimenez from a WREG-TV news report about the charges against the company.)

Tags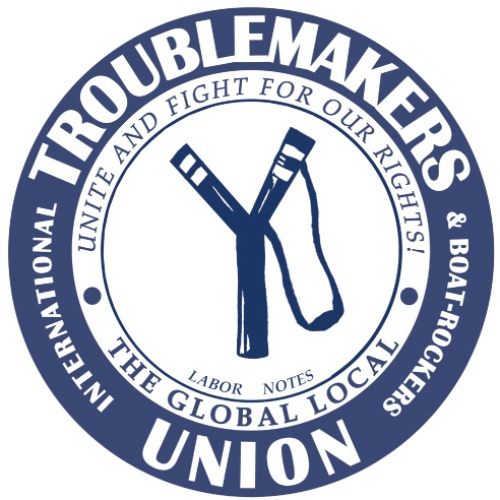 Labor Notes is a media and organizing project that has been the voice of union activists since 1979.