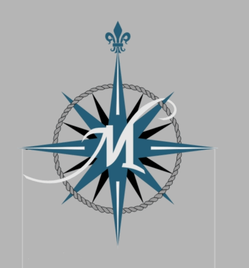 There was another explosion and fire on an oil rig off Louisiana's coast in the Gulf of Mexico this morning. Thirteen crew members
were on the platform
at the time of the blast, and all have been accounted for and safely evacuated.
An initial flyover
reportedly found
no oil spilling from the site. (
UPDATE 1:
The Associated Press is
now reporting
that an oil sheen is spreading from the site of the explosion.*) The cause of the blast is not yet known.
The platform, which is located about 100 miles off the Louisiana coast south of Vermilion Bay, is owned by
Mariner Energy Inc
. The company's stock price
dropped about 8 percent
in response to the news.
Mariner's shares had more than doubled this year through yesterday after Houston-based Apache Corp. -- the second-largest independent oil producer in the U.S. -- agreed to buy the company back in April,
Bloomberg reports
. Apache announced the merger just five days before the April 20 explosion on the BP Deepwater Horizon drilling rig.
"This is a strategic step and a natural extension into the deepwater Gulf for Apache," G. Steven Farris, Apache's chair and CEO
said at the time
. "Mariner provides an exciting new platform for growth in the deepwater and complements our strengths in the Gulf Shelf and the Permian Basin."
During the last week of August, production from the Mariner rig that exploded today averaged about 9.2 million cubic feet of natural gas per day and 1,400 barrels of oil and condensate. Mariner's entire deepwater portfolio includes nearly 100 blocks, seven discoveries in development and more than 50 prospects.
Mariner's chairman and CEO Scott D. Josey earned a total of $2,090,000 in compensation last year. He previously
served as vice president and co-manager
of Enron Energy Capital Resources from 2000 to 2002.
Mariner is a former subsidiary of the Enron Corp. When Enron imploded in scandal back in 2001, so did Mariner's reputation, Bloomberg Businessweek
reported
. While the subsidiary had an on-the-books value of $367.4 million at the time of Enron's collapse, a post-bankruptcy review found that Mariner warranted a $257 million write-down -- a difficult time for Josey:
In the fall of 2001, as Enron hurtled into bankruptcy and disgrace, Josey recalls staring out his office window and seeing vultures circling ominously. He knew that there was a buzzard roost on a nearby roof, but with Mariner's own fate uncertain, "you couldn't help but attach some significance to that," Josey says.

Josey was named chairman of Mariner just days after Enron CEO Jeffrey Skilling left the company in disgrace. Mariner's employees claimed they had no knowledge of the widespread wrongdoing at Enron and no control over Enron's financial manipulations.
Josey revived Mariner by refocusing its drilling efforts on less costly -- and less risky -- inland projects. In 2004 it was bought out by ACON Investments, a private equity firm based in Washington, and two years later went public.
Today about 85 percent of the company's production comes from offshore project, with a growing share of that coming from deepwater developments. Mariner is now involved in more than 30 deepwater drilling projects,
according to its website
.
UPDATE 2:
The day before the Mariner Energy oil rig exploded, an official with the company
accused the Obama administration
of "trying to break us" with the moratorium on deepwater drilling imposed after the BP disaster. She made the remark at one of the oil industry rallies we
reported on
earlier today.
UPDATE 3:
Mariner Energy and Apache, its parent company,
have reportedly paid $745,000 in fines for safety violations
in 2010 alone.
*
UPDATE 4:
After some initial confusion over whether there was an oil sheen associated with the incident, the Coast Guard eventually
said there was not
and attributed earlier conflicting reports to Mariner Energy.