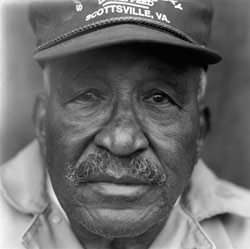 Two years after Congress promised to help late petitioners in a federal discrimination lawsuit brought by black farmers, the Senate has finally approved the money.
On Friday evening, the Senate allocated $1.15 billion to settle charges that the U.S. Department of Agriculture
discriminated against black farmers
in loan programs. At the same time, it also approved $3.4 billion to pay claims over the Department of Interior's handling of American Indian trust funds.
"This announcement marks a major milestone in USDA's efforts to turn the page on a sad chapter in our history,"
said
USDA Secretary Tom Vilsack.
The resolution of the black farmers' lawsuit, known as the Pigford settlement, came after a
protracted political battle
. In February, Vilsack and Attorney General Eric Holder
announced that the settlement had been reached
, and the House of Representatives approved the funding in July. But the Senate repeatedly failed to pass a measure providing the money, with some congressional Republicans
citing concerns about fraud
.
The Senate passed the measure on Nov. 19 with a vote of unanimous consent. It must now go back to the House for final approval.
"At a time when people decry divisiveness in Congress, this effort to pass the black farmer lawsuit was ultimately one of impressive collaboration between the Republicans and Democrats as well as the Obama administration," the Network of Black Farm Groups and Advocates said in a
statement
.
While Senate Majority Leader Harry Reid (D-Nev.) and the Obama administration advocated for the bill's passage, Sen. Chuck Grassley (R-Iowa) worked with his fellow Senate Republicans to win support for the effort.
The American Indian case,
Cobell v. Salazar
, was settled in December after 14 years of litigation. The agreement approved Friday
creates a $1.4 billion trust fund
and provides $2 billion for the federal government to buy back tribal lands sold to individuals.