SPECIAL REPORT: Two years after Tennessee coal ash disaster, still waiting for federal oversight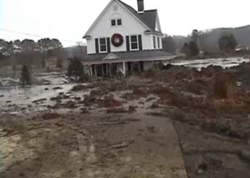 By Sue Sturgis

Today marks two years since a coal ash impoundment collapsed at the Tennessee Valley Authority's Kingston power plant in eastern Tennessee, sending a billion-gallon tidal wave of toxic waste into a nearby community and rivers.

The disaster also pushed the issue of coal ash regulation into the public policy spotlight, with incoming Environmental Protection Agency Administrator Lisa Jackson vowing to replace the existing patchwork of weak state regulations with federal rules to prevent a similar disaster in the future.

But on the second anniversary of the Kingston spill, the American public is still waiting for federal protections from the hazards of coal ash -- with no idea when those might be in place.

This week the EPA released its upcoming regulatory agenda, which addresses the final rulemaking for coal ash. The agenda classes the coal ash rule as a "long-term action," with the date of the final release "to be determined."

"We are two years out from this environmental disaster with no certainty on when the final rules will be published," said Lisa Evans, an attorney with the nonprofit environmental law firm Earthjustice. "We don't think this is a good place to be."

Following the Kingston disaster, EPA set out to count the number of coal ash dumps, tallying more than 600 impoundments and similar units at coal-fired power plants nationwide. More than half of those that have been rated are classed as high or significant hazards, meaning a failure could kill people or cause extensive property damage.

But coal ash doesn't present a hazard only when impoundments collapse: It's been linked to 137 cases of environmental contamination in 34 states, with impoundments and other dumpsites leaching toxins to groundwater. An EPA risk assessment [pdf] found that people who live near coal ash impoundments and drink from wells have as much as a 1 in 50 chance of getting cancer due to arsenic contamination -- 1,800 times EPA's regulatory limit. Coal ash also contains other toxins including lead, thallium and radioactive elements.

In May of this year, after a long delay and heavy lobbying by industry interests, the agency took the unusual step of releasing not one but two proposals for regulating coal ash. The stricter version favored by public health and environmental advocates would regulate coal ash as a special waste under Subtitle C of the Resource Conservation and Recovery Act, which governs hazardous waste. The other option embraced by the utility industry would treat coal ash like ordinary solid waste under RCRA Subtitle D.

Under the stricter Subtitle C option, EPA has enforcement authority and the regulations are mandatory in every state. But under the weaker Subtitle D approach, EPA would issue "guidelines" that are not federally enforceable -- and that states may choose not to adopt.

A recent EPA analysis identified 30 states that it predicts would not adopt the federal guidelines as law -- including disaster-stricken Tennessee. The following chart taken from comments on the proposed rules [pdf] by an alliance of environmental groups lists the coal-ash generating states that EPA expects would and would not adopt Subtitle D guidelines: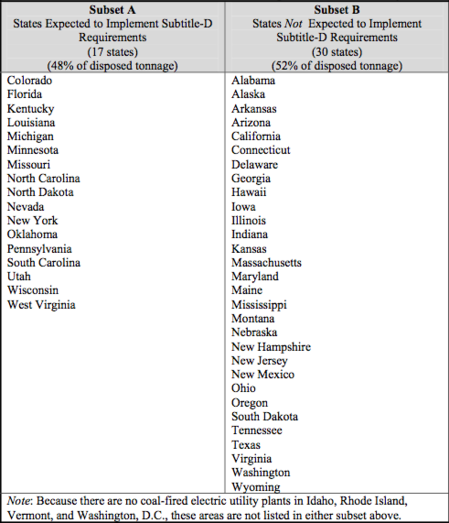 The choice between Subtitle C and D also has significant environmental justice implications, since an analysis by the same environmental organizations found that communities near coal plants in the states that are not expected to implement the Subtitle D guidelines are more likely to be impoverished, non-white and to have a larger-than-average child population.

"In other words," the groups noted in their comments, "a weak EPA rule would apply new safeguards for coal ash regulation in states where coal ash presents a relatively small, or even non-existent, environmental justice problem, while failing to add protections in states where environmental justice communities are heavily impacted by coal ash disposal."

Another Kingston spill highlights hazards

Following the release of the proposed rules, the EPA held seven public hearings around the country to collect comments. It also extended the comment period from August to November. The agency collected more than 400,000 comments -- an unusually high number that shows the public's intense interest in the issue.

The continuing risk from the lack of strict federal oversight was underscored last week when another impoundment at TVA's Kingston plant -- this one holding a type of coal ash waste commonly used to make drywall -- sprung a leak into the nearby Emory River, which was devastated by the 2008 spill. TVA has plugged the leak but says it still does not know the exact cause.

Following the discovery of the leak by TVA, the Tennessee Department of Environment and Conservation ordered the utility to install a synthetic liner in the impoundment, which is now lined only with clay. But Evans questions why TDEC didn't require TVA to install a liner when the impoundment was constructed a year ago -- and why the agency has not imposed a Clean Water Act fine for the discharge into the Emory.

The latest leak at the Kingston plant rattled residents of the nearby Swan Pond community, where the 2008 disaster damaged 42 homes and left people suffering from respiratory and other health problems. About 500 million gallons of spilled coal ash remains in the area today, with cleanup ongoing and expected to take another three years.

"Are we really safe? Really?" Swan Pond resident Sarah McCoin asked the Chattanooga Times Free Press.

Some of the affected residents filed lawsuits over the 2008 disaster. While about 90 suits have been dropped or dismissed, another 55 are pending in federal court in Knoxville, Tenn., with trials slated to start late next year. While TVA's board adopted a policy last year to convert all of its wet coal ash ponds to dry storage, that's expected to take at least a decade.

In the meantime, Evans and other environmental advocates are hoping that EPA will release the final coal ash rule by the end of 2011. Once the federal rules are in place, states have as long as two years to revamp their own rules to comply with the new requirements.

Some observers have noted that the closer we get to the 2012 election, the harder it will be for the Obama administration to buck the electric utility industry, which objects to strict regulation as too costly. The industry has considerable political clout, having invested more than $16.2 million in the 2010 federal election cycle alone, according to the Center for Responsive Politics.

"Delay does not work in our favor," Evans said.

(Image of the 2008 Kingston disaster is a still from a United Mountain Defense video.)
Tags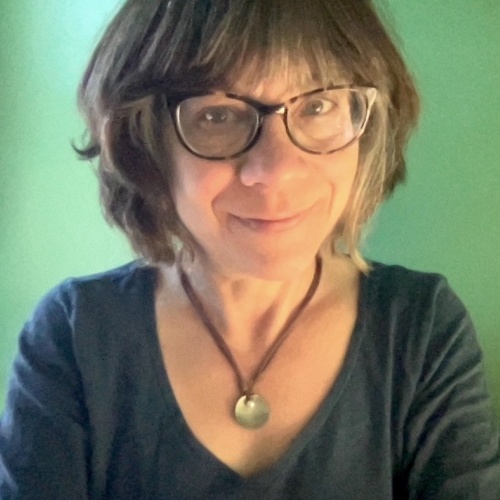 Sue is the editorial director of Facing South and the Institute for Southern Studies.