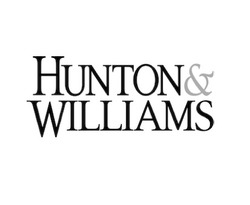 After whistle-blowing website WikiLeaks announced back in 2009 that it was planning to dump internal Bank of America documents to the web, the financial giant turned to the U.S. Department of Justice for advice, according to recently leaked e-mails.

The DOJ reportedly referred the bank to Hunton & Williams, an international corporate law and lobbying firm with deep roots and management offices in Richmond, Va. Hunton & Williams in turn reached out to the Maryland firm HBGary Federal, inquiring last October about "a complete intelligence solution," according to a Wired report.

Thus began the plotting of a plan that -- thanks to those leaked e-mails -- has grabbed widespread media attention and raises troubling questions about corporate ethics.

As the Tech Herald first reported earlier this month, Hunton & Williams representatives held a meeting with officials from Charlotte, N.C.-based Bank of America on Dec. 3. That report was based on a tip from Crowdleaks.org, which in turn was working with e-mails that had been hacked from the e-mail account of Aaron Barr, CEO of technology security firm HBGary Federal, after Barr said the company was working on ways to exploit social media to spy on hackers.

To address the WikiLeaks threat to Bank of America, Hunton & Williams began working with HBGary Federal along with two other high-tech security firms -- Berico Technologies of Arlington, Va. and Palantir Technologies of Palo Alto, Calif. All three companies were formed during the security industry boom in the years following the 9/11 attacks. As Tech Herald reported:
"They basically want to sue them to put an injunction on releasing any data," an email between the three data intelligence firms said. "They want to present to the bank a team capable of doing a comprehensive investigation into the data leak."

Hunton and Williams would act as outside counsel on retainer, while Palantir would take care of network and insider threat investigations. For their part, Berico Technologies and HBGary Federal would analyze WikiLeaks.

"Apparently if they can show that WikiLeaks is hosting data in certain countries it will make prosecution easier," the email added.
At the same time, Hunton & Williams was also helping the U.S. Chamber of Commerce deal with its own challenges from activists. The law firm decided to get HBGary Federal, Berico and Palantir -- operating as a unit called "Team Themis" after the ancient Greek deity embodying divine law -- involved with that effort as well.

The security firms assembled a PowerPoint presentation that called for disrupting WikiLeaks supporters. "Feed the fuel between feuding groups," it said. "Disinformation. Create messages around actions to sabotage or discredit the opposing organization. Submit fake documents and then call out the error."

They also proposed targeting Salon reporter Glenn Greenwald, a former civil rights litigator who has written sympathetically about WikiLeaks. The PowerPoint presentation said that Greenwald's support for the organization "needs to be disrupted."

"These are established professionals that have a liberal bent," the document said, "but ultimately most of them if pushed will choose professional preservation over cause, such is the mentality of most business professionals."

Bank of America and the Chamber of Commerce have denied any involvement in the proposed dirty tricks, while Berico and Palantir Technologies have issued statements saying they had nothing to do with the proposals and ending their relationship with HBGary Federal, though new reports seem to contradict those denials of involvement.

So far, though, Hunton & Williams has declined to comment on the controversy. That's not altogether surprising, given what's at stake for the well-connected firm.

A political player

Founded in 1901 in Richmond, Va. as Munford, Hunton, Williams & Anderson, the law firm now known as Hunton & Williams has evolved into an international force, with offices across the U.S. and in Bangkok, Beijing, Brussels and London. The Chamber is among the firm's long-time clients, with the late Supreme Court Justice Lewis Powell Jr. advising the business group when he was a Hunton & Williams partner.

Since Hunton & Williams took its first electric company as a client in 1904, energy has become a major area of its focus. The firm has represented the West Virginia Coal Association in its fight to continue mountaintop removal mining, Georgia Power in its effort to fend off a race discrimination suit brought by former employees, and the Tennessee Valley Authority in its battle to avoid installing costing pollution controls at its coal-fired power plants.

Hunton & Williams is also a political player, both in terms of campaign contributions and lobbying.

The firm itself has donated directly to the campaigns of numerous members of Congress in the past decade, according to the Center for Responsive Politics. In 2010 alone, it contributed to congressional candidates -- all Republicans -- including Reps. Randy Forbes (R-Va.), Eric Cantor (R-Va.), Fred Upton (R-Mich.), Sen. Lindsey Graham (R-S.C.) and John Shimkus (R-Ill.).

Hunton & William is also a major lobbying force, with lobbying income of more than $2.8 million in 2010. Among its biggest lobbying clients are energy firms: Energy Future Holdings Corp. (formerly TXU Corp.), Southern Co., Gas Processors Association, FirstEnergy, and Kansas-based Koch Industries, a diversified oil company whose owners are major funders of conservative causes.

Also among the firm's lobbying clients are North Carolina-based Duke Energy and Progress Energy, which recently announced merger plans, and Americans for Affordable Climate Policy, a group formed by Duke Energy and other coal-dependent utilities to ensure that any carbon cap-and-trade system established by Congress includes free pollution credits for industry.

With a prestigious client list like that, why would Hunton & Williams risk it all by engaging in ethically questionable and potentially reputation-damaging behavior like spying on and setting up activists and journalists?

One possible answer might be found by following the money.

Hunton & Williams apparently saw an opportunity to get a cut of an estimated $2 million a month for six months in subcontractor payments as part of the plan to discredit the corporate critics. The Blog of Legal Times reports on a leaked e-mail written by a Palantir employee the day after a meeting last November in Hunton & Williams' Washington office:
"They still think that this team (H&W, Themis) has potential for huge gains in this market especially since 'the results of the election made some people angry,'" wrote the employee, Matthew Steckman. He added, "god I love these guys."