Large new oil spill under investigation off Louisiana's coast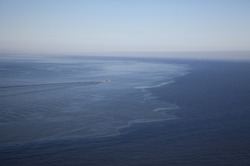 The U.S. Coast Guard is investigating a large oil sheen off the Louisiana coast about 20 miles north of the site where the Deepwater Horizon oil rig blew up last April.
Hurricane Creekkeeper John Wathen of the Waterkeeper Alliance first heard reports about the slick on Saturday and flew over the site for a firsthand look. He shot the photo at right, and more images from his flight can be seen
here
.
"It was hard to believe I was seeing as much oil in the South Louisiana area again," he
wrote
on his blog yesterday. "It was even harder to believe that our so called government watchdogs have not closed these fishing grounds!"
Wathen says he hasn't seen so much oil in the Gulf since last July. Rocky Kistner of the Natural Resources Defense Council
reports
that a helicopter pilot sighted the slick on Friday, and a fishing boat captain who sailed through it that same day said it was strong enough to make his eyes burn.
According to the New Orleans Times-Picayune
, the first call about the spill came in to the National Response Center at about 11 a.m. on Saturday, with the caller describing a sheen about a half-mile square. A couple of hours later, another caller reported a sheen about 100 miles long originating from the same area and spreading west.
The Coast Guard
says
it collected samples from the slick that showed trace amounts of petroleum hydrocarbons, oil and grease. It speculates that the pollution could be caused "by a tremendous amount of sediment being carried down the Mississippi River due to high water, possibly further agitated by dredging operations." The agency says it does not believe the pollution is coming from the Deepwater Horizon spill site.
On Sunday, officials with Louisiana's Jefferson Parish said an oil well south of Grand Isle had released oil for four to six hours before being plugged, the Daily Comet
reports
.
The Coast Guard was also notified yesterday that an "oily substance" was washing ashore on Elmer Isle, Fourchon Beach and Grand Isle on the Louisiana coast. Boom is being laid to protect environmentally sensitive areas.
Tags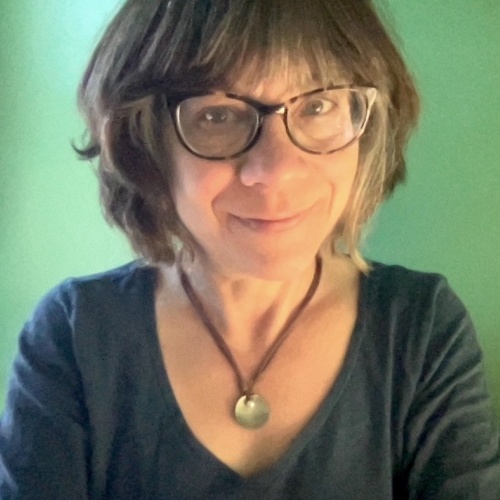 Sue is the editorial director of Facing South and the Institute for Southern Studies.