Punk'd in New Orleans: Government, BP impersonators pledge action on Gulf toxic exposures at spill summit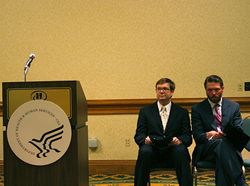 For the politicians, CEOs and other leaders assembled at
the Gulf Coast Leadership Summit
this week, the New Orleans confab was a chance to demonstrate the government's accomplishments and commitment to recovery after last year's fateful BP disaster.
But they got more than they bargained for when, off-script, two unfamiliar but official-looking spokesmen held an impromptu press conference announcing bold new initiatives to address the
lingering public health threats facing Gulf residents
in the wake of the spill.
First, a representative from the U.S. Department of Health and Human Services (HHS) announce a ban on toxic dispersants, as well as a free health care plan for spill and cleanup victims. Then a BP co-presenter expressed regret for his company's past actions, and said the oil giant would foot the bill for the new health care plan.
Alas, it turned out too good to be true. The officials were imposters, and the scene was a clever piece of political theater organized by the
Louisiana Bucket Brigade
, a leading critic of energy industry pollution and advocate for stronger environmental health standards.
A
press release
from the group described the chaos, and what was really happening:
Surprise turned to confusion when an intensely irate BP representative barged into the room and interrupted the press conference. Comedy ensued as the two reps pointed fingers at each other, each claiming to be the real BP employee. Members of the press, confused, attempted to discover who was real and who wasn't.

The answer was: except for the audience, everyone was a fake. The impostors Dr. Dean Winkeldom and Steve Wistwil, both Gulf Coast residents, collaborated with the Louisiana Bucket Brigade ... The organization decided to create a hoax to publicize what should be happening in response to the emerging health crisis.

"The process isn't working. One year after the spill and there has still been no action on health care," said Anne Rolfes, Founding Director of the Louisiana Bucket Brigade. "BP is the culprit, but the state and federal government are not fulfilling their obligation to stand up for us and make BP do the right thing. This action was all about highlighting the fact that people are truly sick and the government and BP are just standing by."
You can watch a video of the agitprop theater here: 
Tags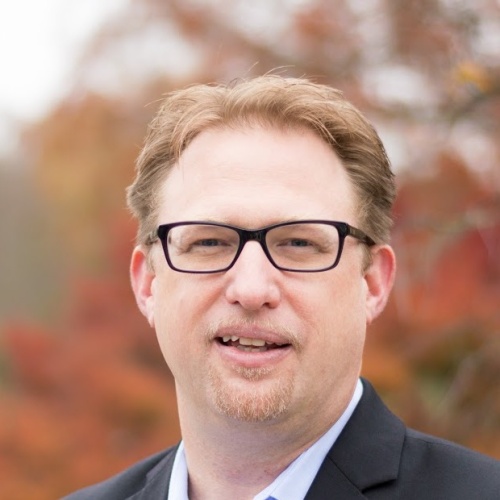 Chris Kromm is executive director of the Institute for Southern Studies and publisher of the Institute's online magazine, Facing South.