Smoking out the tobacco barons
By Eduardo Soriano-Castillo, Labor Notes

Four years of pressure forced cigarette manufacturer Reynolds American to agree in May to meet with the Farm Labor Organizing Committee to discuss working conditions in its supply chain.
FLOC President Baldemar Velasquez called Reynolds "one of the most anti-worker companies in the field," citing its subminimum wages as well as illnesses and heat-stroke deaths among tobacco pickers. They're brought on by a relentless work pace, pesticides, and acute nicotine poisoning caused by a lack of protective clothing and training.
Until now, Reynolds had resisted FLOC's picket lines. So FLOC targeted JP Morgan Chase, one of Reynolds' main lenders. In September, Auto Workers President Bob King announced the UAW had divested hundreds of millions of dollars from Chase in solidarity with farmworkers.
FLOC joined with community allies and religious leaders for a second nationwide protest in February, calling attention to the mistreatment of farmworkers and foreclosed-on homeowners at almost 200 Chase locations.
Enter the Shareholders

Reynolds agreed to meet with FLOC after 150 workers and community supporters rallied on May 6 at the company's shareholders meeting in Winston-Salem, North Carolina.
Fifty entered the meeting and distributed a report from Oxfam titled, "A State of Fear: Human rights abuses in North Carolina's tobacco industry."
Earlier, executives of British American Tobacco, which owns 42 percent of Reynolds, had agreed to meet with FLOC after protests outside U.K. embassies in 10 U.S. cities.
Reynolds pledged to use an independent monitor to assess working conditions at its farms, and to create a council of tobacco manufacturers, growers, labor officials, agricultural scientists, farmworkers, and their representatives, including FLOC.
The offers show that Reynolds' defenses are cracking, organizers said.
"We're not operating on their timeline," Velasquez said. "One way or another, our voices will be heard."
Tags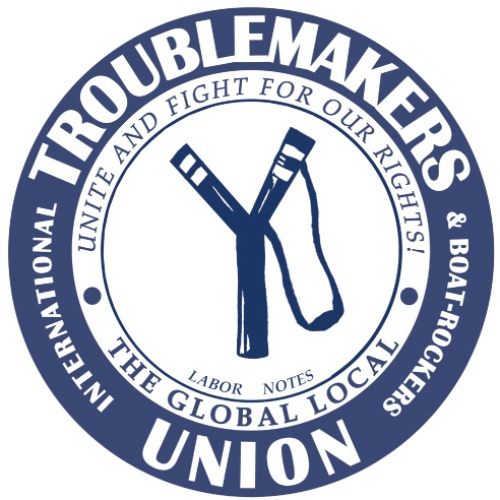 Labor Notes is a media and organizing project that has been the voice of union activists since 1979.