Americans for Prosperity continues to mislead about election-season spending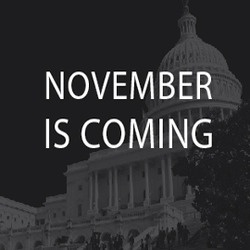 On October 4, 2010 -- less than one month from Election Day -- the conservative activist group Americans for Prosperity unleashed more than $189,000 worth of mailers to voters in 19 legislative districts across North Carolina.

AFP said the goal of the mailing blitz was to tell voters which candidates had signed AFP's pledge to "fight tax increases," not tell them how to vote. Yet according to state election records, all of the ads benefited Republicans -- a curious fact, given that AFP itself had boasted in August that "two Democrats, five Libertarians ... and one unaffiliated candidate" had endorsed AFP's anti-tax pledge.

What's more, the 19 legislative contests -- 12 in the N.C. house, seven in the state senate -- also happened to be races targeted by the N.C. Republican Party, GOP donors and other conservative groups like Civitas Action and Real Jobs N.C. As Facing South reported, a common thread behind all of these players was the backing of GOP donor and conservative philanthropist Art Pope, who is one of AFP's national directors.

But AFP-North Carolina's leader, Dallas Woodhouse, wants you to believe AFP's last-minute, targeted 2010 spending spree -- as with all of AFP's uncannily well-timed election-year outreach -- had nothing to do with influencing voters.

For example, in response to a Facing South piece on AFP's 2010 spending and their opposition to publicly-financed "clean" election programs, Woodhouse fired off this missive:
Chris Kromm is simply a democrat hack that does not like debate. He only wants to distort and mistate [sic] the facts. Americans for Prosperity did spend money to educate voters about forced taxpayer funding of political speech. Civitas action did this as well ... AFP and/or Civitas Action DID NOT engage in express advocacy. Tha [sic] means we never sent an email, bought radio/tv, or sent direct mail that asked/told people who to vote for or against.
But the claim was never that AFP directly told North Carolinians how to vote: My piece merely documented how AFP spent money -- more than $287,000 in all in 2010 -- in targeted legislative races that benefited Republicans, a fact which Woodhouse and AFP have never denied.

Is Woodhouse implying, then, that AFP's flood of election-year spending in targeted districts wasn't designed to influence voters? If he is, it's a claim that stretches believability, to say the least.

Everybody knows why AFP and other outside groups flooded the battleground state of North Carolina with money last year. In February, the pro-business N.C. FreeEnterprise Foundation -- which lists Art Pope as a board member -- issued a report documenting the money spent by AFP and other groups  "vying to influence the outcome of elections for the State Legislature."

Indeed, even the direct mail company hired by AFP -- Desumo Strategies of Richmond, Va. -- proudly lists on its website all the "victories" in the N.C. legislature that AFP and Desumo were "a part of" in 2010.

MORE DENIALS FROM AFP

The goal of AFP's targeted spending is clear enough. But last month, Woodhouse was at it again: When Brave New Foundation released a short documentary outlining AFP's role in Wake County's divisive 2009 elections (the video featured my Facing South colleague Sue Sturgis), Woodhouse again disavowed AFP's political role. In another intemperate message, Woodhouse demanded Sturgis and Facing South issue a retraction, insisting "AFP played no role in the 2009 [Wake County school board] election."

In a separate AFP press release, Woodhouse was even more indignant:
Recently, Brave New Films, founded by Robert Greenwell [sic], released an online video that falsely claims that Americans for Prosperity was involved in the 2009 Wake County School Board elections. The video is more than a gross distortion; it is a series of outright lies. Some select media have repeated and expanded on these false claims, which impugn the good name of Americans for Prosperity. The video is libelous, and responsible journalists should not fall for the lies set forth in this slick attack piece.
But that's not what Woodhouse told Newsweek in January 2011: According to reporter Ben Adler, Woodhouse admitted to doing "voter education and volunteer work on the school-board campaign." (AFP just denied making any direct expenditures, something Sturgis and Brave New Foundation had never claimed.) Woodhouse himself had issued a statement taking credit for "some small part" in the Wake County school board fight.

Even more importantly, Woodhouse makes this claim about AFP's political role in the statement:
Americans for Prosperity is a nonpartisan, issue-based policy organization and does not support or oppose candidates for public office.
In our broken campaign finance system riddled with ever-growing loopholes for special interest spending, like last year's Citizens United decision loosening the ability of corporations to fund express advocacy, Woodhouse's hair-splitting may be enough to fend off a legal challenge -- and revocation of AFP's nonprofit tax status.

But be warned: 2012 is a big election year, North Carolina is a battleground state -- and chances are, voters will once again find themselves awash in a sea of Americans for Prosperity's targeted election-season spending that, magically, they will still claim has nothing to do with the elections at all.

The image above is from Americans for Prosperity's "November is Coming" campaign in 2010, which also apparently was not designed to influence the November 2010 elections.
Tags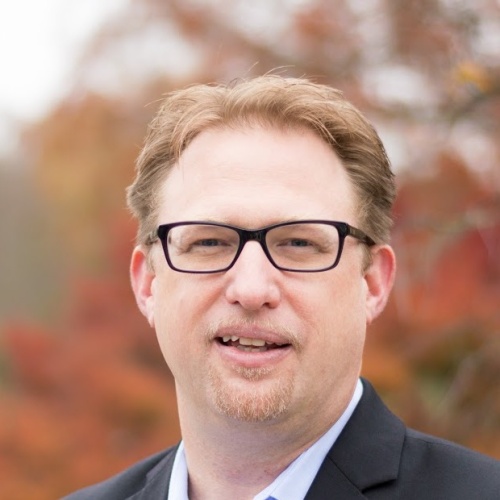 Chris Kromm is executive director of the Institute for Southern Studies and publisher of the Institute's online magazine, Facing South.