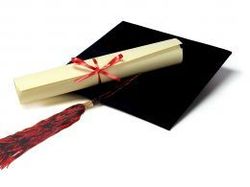 For the country's public colleges, what one hand giveth, the other taketh away.

Let's start with the taketh: This year, at least 20 states slashed their budgets for higher education -- in at least five states, cutting college spending by 20% or more, by far the highest in history.

Even in states where cuts weren't so severe, they were still deep. In North Carolina, the new Republican-led legislature mandated across-the-board cuts totaling $414 million for the state university system, or more than 15%. That was enough to cost NC schools 3,000 positions.

The mass higher-ed budget slashing has forced public colleges to scramble for private funds to make up the difference. And who are the philanthropists stepping in to fill the holes? Generously enough, in some cases it's been the same GOP donors who funded candidates and advocacy groups pushing cuts to higher ed.

Consider Art Pope, the North Carolina retail magnate who is the top funder of right-wing groups and pro-GOP election spending in the state. One of Pope's organizations is the John W. Pope Center for Higher Education Policy, which -- according to a Facing South analysis of tax records -- Pope's family foundation has given more the $2.7 million between 2004 and 2010, about 90% of its budget.

Earlier this spring, the Pope Center published a report advocating more than $530 million in cuts to the UNC system. North Carolina lawmakers -- many of whom benefited from the generosity of Pope's family and Pope-backed advocacy groups -- got on board, passing the big cuts and overriding Democratic Gov. Beverly Perdue's veto.

Amidst the carnage, Pope and his groups now want to help. Last week, the Independent Weekly reported that the Pope Center for Higher Education Policy was offering $2,000 to reinstate one session of a popular "Elements of Politics" class taught by Larry Goldberg and UNC-Chapel Hill.

When alumni learned Goldberg's class -- which emphasizes classic philosophy -- was on the chopping block, they launched a website to advocate for it. The Pope Center got involved, saying it would take $7,500 to make sure all of Goldberg's classes were preserved, and offering to contribute $2,000.

The Indy also reports that the Pope Center director is considering using its $5,000 speaker series budget to rescue other endangered classes.

That's not the only N.C. institution of higher education Pope is pledging to support. Last month, the Indy Weekly also confirmed rumors that Pope's foundation was offering $600,000 to N.C. Central University, a historically black college, for a new constitutional law center.

The prospect must be enticing for N.C. Central: Before this summer's big cuts, the school was already struggling after a series of expensive upgrades to its facilities. As a result, the school is more than $88 million in debt, causing Moody's to downgrade its credit rating.

But what kind of strings would be attached? The proposal reportedly involved moving the N.C. Institute for Constitutional Law -- currently a stand-alone nonprofit -- over to Central.

The Institute, run by libertarian-leaning former justice Bob Orr, has received more than 80% of its money from Pope's foundation since launching in 2004, according to a Facing South analysis. In Pope's proposal, Orr would lead the new N.C. Central center as well.

The history of such privatized funding arrangements isn't encouraging for academic freedom. Earlier this year, Florida newspapers exposed the terms between Charles Koch -- the energy billionaire that works closely with Pope -- and Florida State University, where Koch pledged $1.5 million for the economics department.

Koch insisted on appointing an advisory committee that would vet potential hires, and threatened to pull funding if the hired faculty didn't meet Koch's free-market "objectives" in annual reviews. Koch rejected 60% of the faculty's suggestions during the first round of hires in 2009. Koch demanded similar stipulations for "gifts" to colleges in New York, Rhode Island, Utah and West Virginia.

But in a time of devastating cuts, it's tough for college officials to demand better.