INSTITUTE INDEX: The political assault on reproductive health care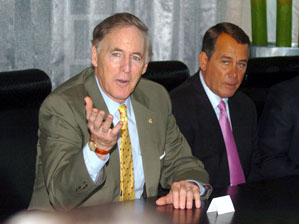 Date on which U.S. Rep. Cliff Stearns (R-Fla.), chair of the Energy and Commerce Committee's Subcommittee on Oversight and Investigations, notified Planned Parenthood he was opening a sweeping investigation into whether it improperly used federal funds to subsidize abortions:
9/15/2011
Date on which Reps. Henry Waxman (D-Calif.) and Diana DeGette (D-Colo.), ranking members of the committee and subcommittee respectively, wrote to Stearns questioning the basis for his far-reaching probe:
9/27/2011
Date on which Americans United for Life, a group opposed to abortion rights, released a report calling for just such an investigation into Planned Parenthood:
7/7/2011
Minimum number of false claims made in that report, including the claim that abortion is linked to suicide:
7
Year in which the American Psychiatric Association released a report that found no reliable evidence that abortion is linked to suicide:
2008
Date on which Stearns (
at left in photo, with House Speaker John Boehner
), who's been endorsed by both the Florida Right to Life PAC and the National Right to Life PAC, introduced legislation authorizing federal grants to so-called "crisis pregnancy centers" that aim to discourage women from having legal abortions:
1/5/2011
Month in which the new House leadership called on committees to submit measures targeting the new health care law, including proposals targeting abortion access:
1/2011
Number of laws imposing restrictions on abortion enacted this year at the state level:
61
Percentage increase that number represents over the previous year:
almost 300
Date on which a coalition of groups filed a federal lawsuit seeking to block North Carolina's new abortion law, one of the nation's most restrictive:
9/29/2011
Number of abortion providers in the U.S. in 1982:
2,908
Number in 2008:
1,793
Percentage of U.S. counties outside metropolitan areas where there are no abortion providers at all:
97
Of the 13 Southern states*, number that impose at least two restrictions on legal abortion, including mandatory waiting periods, required "counseling" sessions that aim to discourage abortion, and parental consent laws that pose special hardships for incest victims:
13
Number of Southern states that impose at least three such restrictions:
12
Number that impose at least five restrictions:
6
Percent of Americans who support continued funding for Planned Parenthood, according to a CNN poll taken earlier this year:
65
Number of women, men and adolescents served each year by Planned Parenthood health centers in the U.S.:
3,000,000
Percentage of Planned Parenthood health care clients with incomes at or below 150 percent of the federal poverty level :
75
Percentage of all Planned Parenthood health services that are contraceptive services:
35
That are abortion services:
3
Estimated number of abortions averted each year by Planned Parenthood contraceptive services:
291,000
* Facing South counts among the Southern states AL, AR, FL, GA, KY, LA, MS, NC, SC, TN, TX, VA and WV.(Click on figure to go to source. Photo of Rep. Stearns with House Speaker John Boehner via Friends of Cliff Stearns.)
Tags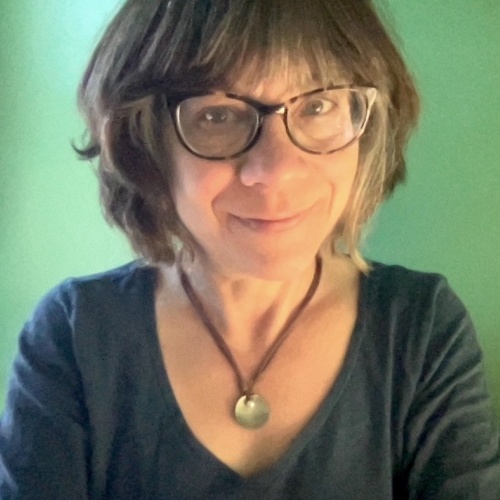 Sue is the editorial director of Facing South and the Institute for Southern Studies.