Tropical storm leaves behind oily mystery in Mississippi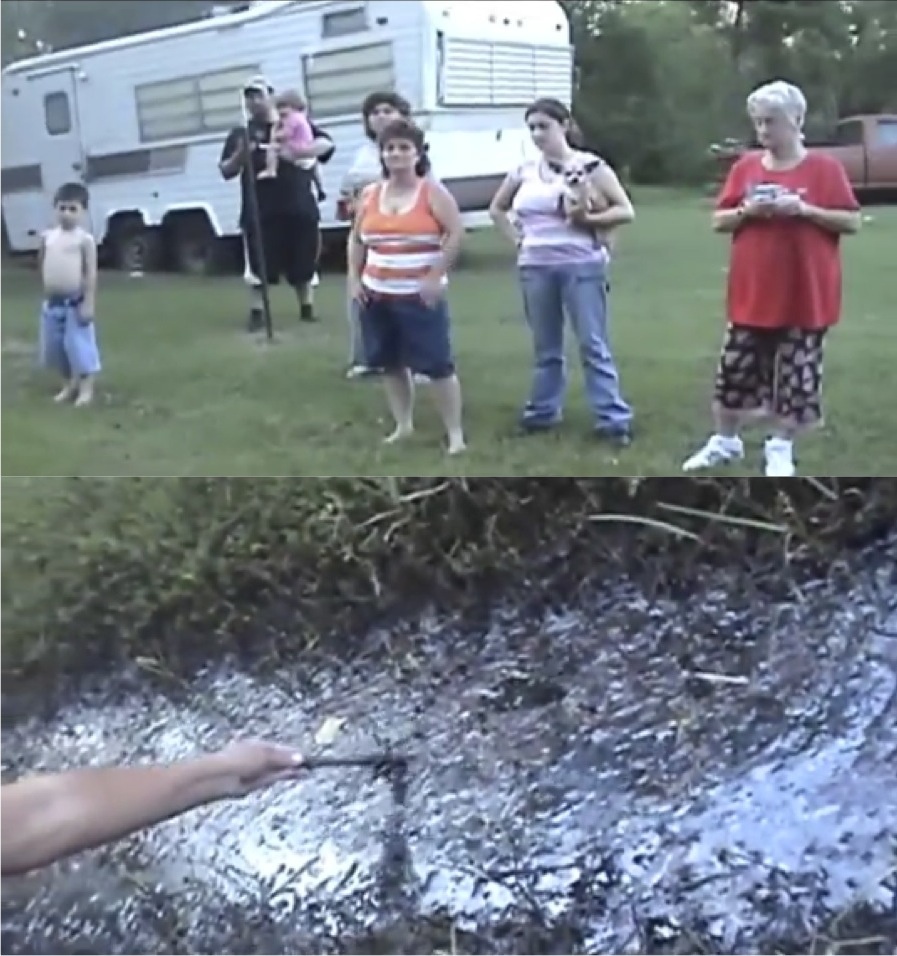 When Tropical Storm Lee made landfall along the Louisiana coast earlier this month, it caused widespread flooding across the Gulf region and washed oil from last year's BP disaster onto beaches.

Now residents of Mississippi communities as far as several miles inland from the beach report that the flood waters also left their neighborhoods contaminated with what appears to be weathered crude.

After Lee's floodwaters receded, Mississippi activist Laurie Lambert with the group Coastal Justice got a phone call from a friend who lives in the Harbor Drive neighborhood on the edge of the city of Waveland in Hancock County, Miss. The low-lying area, which is about five miles inland from the beach, is surrounded by bayous and wetlands and tends to flood during storms. But after this recent flood, residents emerged from their homes to witness something they had never seen before: what looks like thick, brown crude oil coating the drainage ditches throughout their community.

Last week Lambert -- a former casino food server who became an activist when her conscience would no longer allow her to sell Gulf seafood to customers --  headed out to the area with a video camera and fellow Mississippi coastal watchdog Laurel Lockamy. The women have been documenting the impact of the BP disaster in Mississippi since last year, with Lockamy walking the local beaches almost every day and taking photos of whatever washes ashore, from tar balls to dead dolphins. They are intimately aware of what crude oil looks and smells like, and to them what showed up in the Harbor Drive ditches was no mystery at all.

"Every single ditch in that neighborhood, every residential street, had dried-up or standing-still fresh crude oil sitting there," Lambert says. "The smell was so strong -- it's obvious what it is."

Lambert and Lockamy interviewed residents of the Harbor Drive community, who reported that the odor was giving them headaches and diarrhea. The image above, a composite of two stills from Lambert's video of their Sept. 13 visit to the neighborhood, shows a Harbor Drive family standing by the ditch in front of their home while Lockamy pokes at the mysterious substance with a stick. Lambert herself experienced a headache and intestinal distress after spending just a few hours there. She also found other neighborhoods in the area that had oil in their drainage ditches, including one six miles away from Harbor Drive.

That pollution from BP's spill would be washing up in communities along the Gulf Coast is not surprising, considering that the oil left from last year's disaster isn't breaking down as quickly as many had hoped.

Research findings announced this week by Alabama's Auburn University show that the oil that washed up on that state's beaches after Lee appeared relatively unchanged from when it first spilled into the Gulf. The study concluded that mats of oil are still lying on the seabed and could pose a long-term threat to coastal ecosystems.

But after Lambert reported the ditch situation to the Mississippi Department of Environmental Quality, oil from the BP disaster was not among the explanations the agency offered. MDEQ officials initially blamed the substance on on cars or boats.

Most recently they told Lambert they think it's an algae bloom. She is skeptical.

There have been instances where a brown substance that looked like tar balls has washed up out of the ocean but turned out to be algae; there was an incident like that earlier this year in Northern California. However, in the California case there was no colorful sheen as is typically the case in oil pollution. Whatever Tropical Storm Lee left in the ditches of Mississippi's Hancock County does in fact appear to have a rainbow sheen, as Lambert and Lockamy documented in their videos.

But if it is in fact an algae bloom that's stinking up neighborhoods and making people sick, Lambert wants to know why there's been no response from public health authorities.

MDEQ officials told Lambert that they took samples of the material and are having them analyzed at the University of Southern Mississippi, but she is concerned about that fact that USM has received millions of dollars in funding from BP. So she is now getting guidance from the Louisiana Environmental Action Network on taking her own samples of the substance and having them tested by an independent lab.

Lambert also reported her findings to the U.S. Environmental Protection Agency, but there has been no cleanup effort in the communities affected.

"Somebody has go to do something about this," she says.

Here's a video Lambert and Lockamy shot last week showing the oil in the ditches. To see more of their videos and other work, check out Lambert's blog or the Coastal Justice Facebook page.



Tags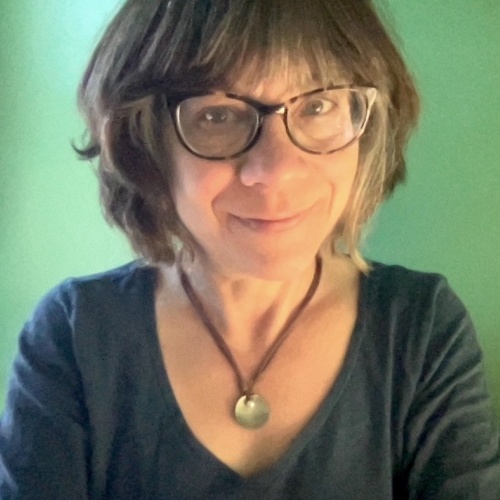 Sue is the editorial director of Facing South and the Institute for Southern Studies.