NLRB may lose quorum in 2012, suspending recent progress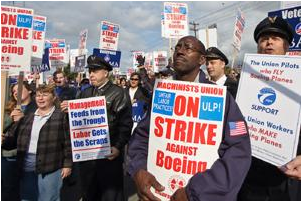 By Nick Johnson, Labor Notes

The embattled National Labor Relations Board could soon be crippled by lack of a quorum. If that happens, conservative politicians outraged by the board's defense of worker rights will notch another win.

NLRB Chair Wilma Liebman stepped down August 28 after 14 years on the board, leaving only three of five seats filled, all by Obama appointees. The board must have at least three members to issue decisions, following a Supreme Court decision last year.

So conservative activists are calling for Obama's one Republican appointee, Brian Hayes, to resign in order to cripple the board.

It is unclear whether Hayes will do so, but in any case the term of Craig Becker, a former attorney for the AFL-CIO and SEIU, expires at the end of this year. The Senate is unlikely to approve any new nomination from Obama, and maneuvering by House Republicans could prevent him from making a recess appointment. (Since President Reagan, appointments made while the Senate is in recess have become a common way that presidents have installed their picks at the NLRB.)

While loss of its quorum would not prevent the NLRB from conducting elections and investigating unfair labor practice charges, the board could not decide the hundreds of cases that come before it each year. Employers would have no incentive to settle cases.

Positive shift

Two board decisions released August 30 highlight the shift that has taken place under Obama's appointees. NLRB decisions under Bush had allowed decertification drives immediately after a union won a representation election or after a company with a unionized workforce was sold or merged with another company.

The August rulings restore the decades-old policy of allowing unions a "reasonable period" of six to 12 months to give them a "fair chance to succeed" before allowing a challenge. Both decisions were 3-1, with Hayes dissenting.

Steelworkers President Leo Gerard, representing the union involved in the election case, hailed the decision as a "monumental" victory for collective bargaining.
Boeing's shadow

The board has been under exceptional scrutiny since its general counsel Lafe Solomon issued a complaint in April against Boeing. The company moved a new production facility from Washington state, where its workers are unionized, to South Carolina, a right-to-work state. The NLRB's complaint charges Boeing with illegally moving the shop to retaliate for the Machinists' strikes in Washington -- a reason Boeing executives had repeatedly pronounced.

In June an administrative law judge denied Boeing's request to dismiss the case, beginning a process that may involve appeals to the board, a federal appeals court, and the Supreme Court. It could take years.

Republican politicians and corporate executives have thunderously denounced the NLRB's actions as government interference in the marketplace. The hysteria peaked with House Republicans and eight Democrats passing a bill September 15 to prevent the NLRB from "ordering any employer to close, relocate, or transfer employment under any circumstance."

Darrell Issa, the Republican chairman of the House Oversight Committee, also issued a subpoena seeking internal NLRB communications about the Boeing complaint, a harassing maneuver designed to undermine the investigation and frighten the agency into inaction.

According to Solomon, this is the first time the NLRB has been the target of a Congressional subpoena since 1940.

In contrast, business leaders have been silent about the NLRB's speedy action in a case involving the West Coast longshore union. The board took the rare step of requesting an injunction to stop the Longshore union's picketing in Longview, Washington, and the injunction was granted by a federal judge, to the employer's delight.

As Obama delivers pro-business talking points about the need to reduce regulations and as state governors attack collective bargaining, the NLRB -- along with a sibling agency that oversees elections for rail and airline workers -- has been one of the only avenues for expansion of workers' legal rights. Without a quorum in 2012, this route for progress would be closed off.

Nick Johnson is a student at Georgetown University Law Center. Photo by Jim Levitt from Labor Notes.
Tags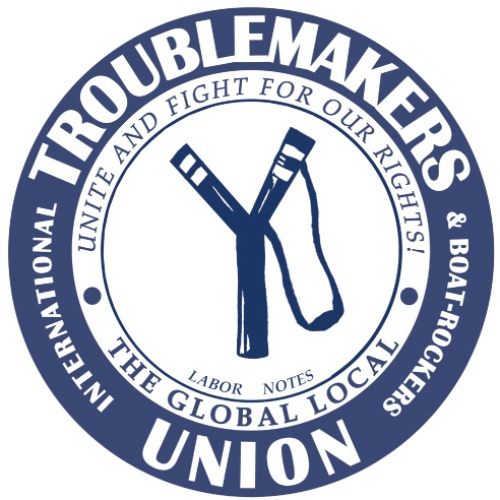 Labor Notes is a media and organizing project that has been the voice of union activists since 1979.