North Carolina for Sale? New Yorker profile thrusts Art Pope into national spotlight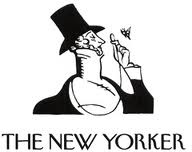 Art Pope is getting his national close-up: The New Yorker magazine has published an in-depth profile of the little-known North Carolina conservative benefactor by Jane Mayer, author of a widely-circulated piece on the Koch brothers last year.
Titled "State for Sale," Mayer's profile brings the story of Pope's influential network to a national audience, drawing on pieces in Facing South and The Independent Weekly over the last year that tracked the retail magnate's money, people and influence.
Mayer starts by looking at the role of three Pope-backed groups in the Republican Party's historic capture of the North Carolina legislature in 2010. Together, these three groups -- Americans for Prosperity, Civitas Action and Real Jobs NC -- accounted for three-fourths of the outside money that flooded into the state's legislative elections.
The groups targeted some two-dozen races, including a particuarly nasty contest to unseat Democrat Chris Heagarty in Wake County:
One ad accused him of having voted "to raise taxes over a billion dollars," even though he had not yet served in the legislature. Another ad depicted Heagarty, who has dark hair and a dark complexion, as Hispanic. (He is Caucasian.) The ad was sponsored by the North Carolina Republican Party, to which Pope had contributed in 2008. Heagarty said, "They slapped a sombrero on a photo of me, and wrote, "Mucho Taxo! Adios, Senior!." He said, "If you put all of the Pope groups together, they and the North Carolina G.O.P. spent more to defeat me than the guy who actually won." He fell silent, then added, "For an individual to have so much power is frightening. The government of North Carolina is for sale."
Mayer also dissects the tens of millions of dollars given to conservative and right-wing causes by the John William Pope Foundation, which boasts more than $140 million in assets.
Just last October, Pope was telling media outlets that "what we [the Pope Foundation] give politically is a fraction of what we give to charity," like hospice care. But as an Institute analysis documented, more than two-thirds of the Pope Foundation's grants go to conservative causes. As Mayer explains:
Of the forty million dollars that his network has spent in the past decade, thirty-five million has gone to half a dozen ostensibly nonpartisan policy groups, which he has been instrumental in creating and directing. Pope claims that these organizations are independent of his control, but, on average, the Pope family foundation supplies them with more than eighty-five per cent of their funds. Though these groups are officially defined as philanthropic, almost all parts of the Pope enterprise push the same aggressively pro-business, anti-government message.

Or in the words of North Carolina progressive donor Dean Debnam: "It's a plantation mentality. He preys on the poorest of the poor, and uses it to advance the agenda of the richest of the rich."
A key part of this agenda has been a relentless rhetorical and political attack on education policy, both secondary and higher ed, echoed by the new leadership in North Carolina's General Assembly, which Mayer describes in detail:
Pope's network has campaigned to slash education budgets, which is a controversial move. George Leef, the director of research at the [Pope] Center for Higher Education Policy, has described the funding of higher education as "a boondoggle" that robs taxpayers, and Shaw has demanded that the legislature "starve the beast." Last spring, the Republican majority voted to cut four hundred and fourteen million dollars from the state-university budget—a sixteen-per-cent reduction. Funds were also severely cut for public schools and preschool programs. [...] At the university level, the cuts are expected to result in layoffs, tuition hikes, and fewer scholarships, even though the state's constitution specifically requires that higher education be made as free "as practicable" to all residents. The former U.N.C. president Bill Friday told me that the changes may place higher education out of reach for many poor and middle-income families. "What are you doing, closing the door to them?" he asked. "That's the war that's on. It's against the role that government can play. I think it's really tragic. That's what made North Carolina different—it was far ahead. We're going through a crisis."
But a recent news item involving North Carolina's university system suggests controversy may be catching up with Pope. Last week, plans fell apart to create a constitutional law center at historically-black N.C. Central University run by Bob Orr -- a former N.C. Supreme Court Justice who runs the libertarian N.C. Center for Constitutional Law, which receives almost all of its funding from Pope's foundation.
The center, which was to be financed by a $600,000 grant from the Pope Foundation, ignited a backlash from NCCU students and alumni, which law school dean Raymond Pierce acknowledged:
You had some alumni say it was a good idea for the law school. And then you probably had more alumni expressing concern with some of the activity and affiliations of Art Pope. That gave some folks a cause for concern.
Tags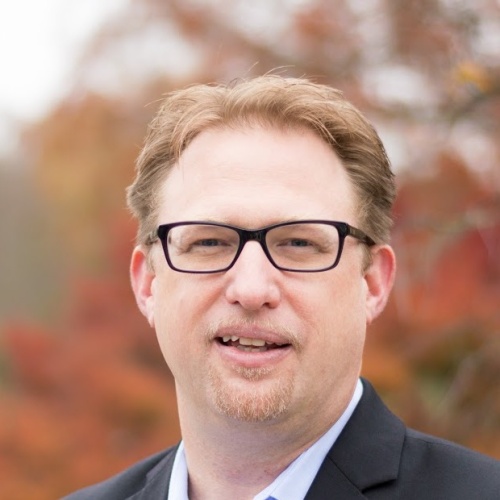 Chris Kromm is executive director of the Institute for Southern Studies and publisher of the Institute's online magazine, Facing South.