States will fight environmentalists over federal coal ash rules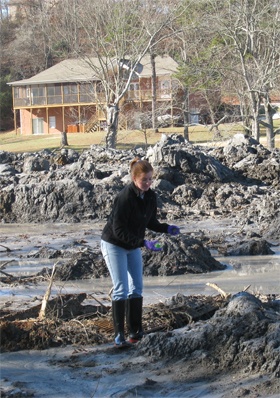 Environmental advocates are facing new setbacks in their fight for strict federal regulation of coal ash, the toxic waste created by burning coal for electricity that's been linked to scores of environmental damage cases nationwide.

Last week the U.S. House of Representatives passed a bill sponsored by Rep. David McKinley (R-W.Va.) that would block the federal Environmental Protection Agency from adopting strict federal rules for disposing of coal ash waste. The House bill would leave oversight up to the states, which are currently in charge of regulating coal ash. The vote on the measure was 267-144, with 37 Democrats supporting it and only three Republicans voting against it.

"This Congress is turning their backs on what hundreds of communities living near coal ash ponds and landfills really need," said Tripp Van Noppen, president of the nonprofit environmental law firm Earthjustice. "Instead, these elected officials are paying attention only to the needs of corporate polluters intent on preserving their old, dangerous way of doing business."

While President Obama released a statement last week opposing McKinley's bill, calling it "insufficient to address the risks associated with coal ash disposal and management," he did not threaten a veto as he did for the other bills the House considered this year restricting EPA's regulatory authority. The matter now moves to the U.S. Senate, where a measure similar to H.R. 2273 is under consideration.

Meanwhile, state waste officials are ramping up their fight against strict coal ash regulation, with an industry publication reporting that they plan to challenge environmentalists' charge that their regulatory programs for coal ash are inadequate. Waste Business Journal reports:
They hope to use EPA's "imminent" release of a data notice on coal ash to prove the viability of their own regulatory and enforcement programs and argue against defining coal ash as hazardous subject to direct regulation under EPA. In July, EPA sent for White House Office of Management & Budget review a notice of data availability … that will seek comment on new data related to the agency's controversial proposal for regulating coal combustion residuals from power plants.
This comes after dozens of state environmental agencies have written letters opposing strict federal oversight of coal ash, including those in Arkansas, Florida, Louisiana, Mississippi, South Carolina, Tennessee, Texas, Virginia and West Virginia.

The EPA's push to regulate coal ash under federal hazardous waste rules began after a dam collapsed at TVA's Kingston power plant in eastern Tennessee back in 2008, sending a billion gallons of waste laden with heavy metals, radioactive elements and other poisons into a nearby residential community and two rivers (in photo above). The trial involving a federal lawsuit brought by 230 victims of the spill got underway last month in Knoxville, Tenn.

Soon after the spill, the EPA began making the case for federal coal ash rules. In May 2010, the EPA released two proposals that remain under consideration. One would treat coal ash as hazardous waste under Subtitle C of the Resource Conservation and Recovery Act and require strict federal oversight, while the other would not classify coal ash as hazardous waste and leave its oversight largely up to the states.

The stricter version of the rule is opposed by electric utilities that produce coal ash. It's also opposed by companies that promote the recycling of coal ash into building supplies and other products out of fear that the hazardous waste designation would stigmatize coal ash and hurt their business. Environmentalists, meanwhile, make the case that strict federal regulation would not only better protect communities from toxic contamination but would also create tens of thousands of new jobs.

While the Kingston coal ash disaster was dramatic enough to make headlines and spur a push for tougher regulation, it's not the only instance of coal ash damaging the environment. To date, the EPA and independent environmental watchdogs have identified 137 environmental damage cases nationwide caused by coal ash, most of them involving contamination of water supplies. For a comprehensive list of those damage cases compiled by Facing South and included in a recent report by Earthjustice, Appalachian Mountain Advocates and the Environmental Integrity Project, click here.

But apparently the states are also gearing up to challenge the identification of those damage cases. Waste Business Journal reported that Stephen Cobb, president of the Association of State & Territorial Solid Waste Management Officials, gave a presentation at last month's annual meeting of the Environmental Council of the States urging states to provide comments on the EPA's notice of data availability countering environmentalists' claims that states are not doing an adequate job of controlling coal ash. According to WBJ:
Cobb warned that allegations from environmentalists and others about weak coal ash controls and examples of … coal ash spills could increase the likelihood that EPA's final risk analysis for its final coal ash rule could be based on "alleged, not proven, damage cases" and claims of deficiencies in state coal waste disposal rules. Cobb said publication of the NODA provides states an opportunity to "correct the record" in three ways: countering "inaccurate" claims about alleged damage sites, documenting state actions to address releases at the sites, and accurately describing states' coal waste regulatory programs.
There are currently about 700 coal ash ponds like the one that collapsed at Kingston across the U.S., and most of them lack protective liners and groundwater monitoring equipment. Of the 37 states whose coal ash regulatory programs were examined in the recent report by Earthjustice et al., only three required state-of-the-art composite liners for new coal ash ponds, only two required groundwater monitoring for coal ash ponds and only 17 required regulatory inspections of ponds' structural integrity to prevent catastrophic collapses like the one that occurred at Kingston.

(In the above photo, taken by Duke University professor Avner Vengosh, graduate student Laura Ruhl collects samples of ash from the TVA coal sludge spill.)
Tags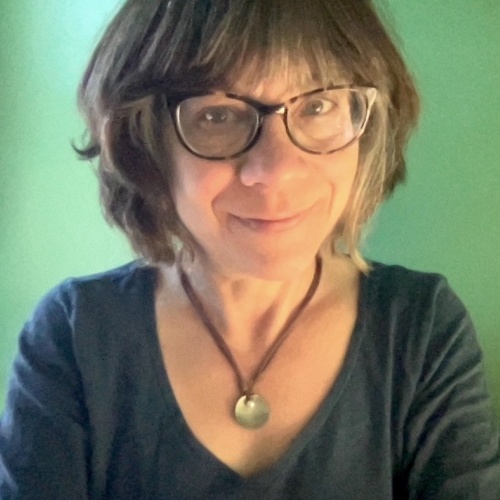 Sue is the editorial director of Facing South and the Institute for Southern Studies.