What I learned at my arrest at Troy Davis' execution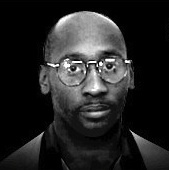 By Stephen Dear

A few minutes before Troy Davis was scheduled to be poisoned to death in Jackson, Ga., on Sept. 24, I made the sign of the cross, took a deep breath and, with my friend Kurt, calmly stopped traffic and walked across the street into a phalanx of heavily armed police and SWAT officers at the gates of the Georgia Diagnostic and Classification Prison. We were surrounded.

"I am here to stop the execution of Troy Davis," I said.

They screamed at me to leave.

At that moment, with a thousand people standing behind us watching and cheering, I knew things would never be the same in the movement to abolish the death penalty. There were too many new faces in the crowd.

"I am here to stop the execution of Troy Davis."

They screamed into my face and grabbed me.

"We are nonviolent. We are unarmed. We mean you no harm, officers."

We were handcuffed tightly behind our backs, and yelled at again. (Nearly two weeks later, I still cannot feel my left thumb from the heavy plastic ties left on for one hour.) We were placed in a police van with three young men, fellow protesters. Two more new friends, a father and son from a Georgia church, would join us.

We did not know Troy's fate until we were released in the morning. That same night Lawrence Brewer was executed in Texas.

Charged with disorderly conduct, we go to court on Nov. 17.

As nonviolent civil disobedience goes, ours was not terribly well organized. I had allowed myself to come to believe Troy would be alive today. Very few people knew any of us were undertaking this action. I thought only two others might "cross the line" with me. Having done this kind of thing more than two dozen times before, I was the only one among us with the cash needed to bail myself out.

That night I was sure that the most appropriate place for me to be was sharing a small cell with four other men, two of us having to lie on the floor at the Butts County Jail. One of the guards taunted and insulted some of my friends as if to provoke them into an angry reaction.

When I was arrested I did not know that one cellmate of mine, Shawn Deangelo, had been brutally attacked by police. That's him on the receiving end of the officer's grip and taser gun in this video. This is not the first time I have done civil disobedience when the only young black man among us is the one police single out and pounce on.

I spend my days trying to get clergy and laity involved to work to permanently abolish the death penalty. Thanks to Troy, my job just got easier. I believe grassroots organizing for social change is the most difficult and most important of the work on the spectrum of social activism -- more important than, and most needed above, nonviolent direct action on the one end of that spectrum and litigation and end-game lobbying in legislatures on the other, indispensable as it all is for something like ending the death penalty.

Still, it is essential for people of conscience to take risks and be willing to go to jail and be uncomfortable. I wish every American would experience jail for having committed civil disobedience. Dip your toes into the frigid waters of America's prison industry for a night and you'll feel the sea changes we need. Experiential learning.

Paltry as it was, I could not not take that action to stop the execution. I spent most of the past year asking religious leaders to speak out against Troy's killing. There is some darkness and silence to curse, religious leaders who are too timid, willfully ignorant and plain cowardly, but I am used to it and we move on. There are more and more clergy becoming engaged. As more people come to see the death penalty for what it is and what it does to us, there is much to celebrate in the struggle for abolition.

I grew up attending Our Lady of Mercy Catholic Church in Potomac, Md. Every Sunday I sat through Mass staring at the huge, realistic-looking crucifix above the altar. That, my parents' deep concern for racial and social justice, and the post-Vatican II Catholic social teaching that I breathed in at school sealed in me a life-long sense of personal responsibility for violence and killing conducted supposedly on my behalf. At the lay-Catholic Mater Dei grammar school (motto: "Work hard, play hard, pray hard, but most of all, be a good guy") I was shown films on the Holocaust and vividly remember at age 10 feeling I must stand for life and love to keep anything like that from happening again.

During my senior year at the Jesuit-run Georgetown Prep, the oldest Catholic high school in America (mission, in short: "men for others"), the famous four American church women were murdered in El Salvador. A few days later John Lennon was assassinated. Nothing in my privileged life until then touched my conscience about violence and social injustice in the world more than those two events.

I have heard all the arguments for the death penalty backwards and forwards. Religious leaders of all kinds must come to reject the death penalty as now just a relic of the Old South -- racist, error-prone, expensive and brutalizing. It is cruel and unusual. There is nothing biblical about America's death penalty.

The death penalty is a sin. Jesus has nothing to do with the death penalty, and America's death penalty has nothing to do with the prophets of the Jewish Bible.

I believe that this decade is a kairos moment on the death penalty -- a special, opportune time the way the 1980s were in South Africa prior to the end of apartheid. Religious leaders have a choice: stand, speak and nourish this historic movement, or be irrelevant as the death penalty withers but more Troy Davises are condemned and executed. Clearly, more are choosing to speak.

I had been in Georgia the week before Troy's execution to deliver the letter organized by People of Faith Against the Death Penalty and Amnesty International and signed by more than 3,500 religious leaders from across the country and beyond. CNN and other media reported PFADP's finding that no such letter in modern history was thought to have nearly as many endorsements from religious leaders. More than 1 million people signed petitions for Troy.

We are winning. States have started to abolish the death penalty and more are close to doing so in the next two or three years.

In light of the massive mobilization that so many people helped bring about, the Georgia Board of Pardons and Paroles did more than seal Troy's fate with their failure to grant clemency.

They triggered a new wave of the abolition movement.

They have challenged the consciences of clergy and laity to become involved in new ways. In recent days Christian theologians and ethicists across America have started collecting signatures on a public letter calling for abolition. A similar letter from Catholic theologians decrying the death penalty now has more than 300 signers so far.

Our movement will never be the same.

On Saturday I was an honorary pallbearer at Troy Davis' funeral in Savannah, Ga. Troy empowered millions of people and that is how I will remember him. He asked everyone to pledge to work to end the death penalty. I so pledge, and you can too.

Now that Troy has been laid to rest, let us take this sad moment and transform it from despair into hope and action.

Let us pledge to rise up and unbind our hearts, our souls, our country and our world from the death penalty.

You can sign People of Faith Against the Death Penalty's Pledge for Abolition at pfadp.org and forward it to your family, your friends, your colleagues, your pastoral leaders, your mayor and even your district attorney, police chief and sheriff.

Stand with me and say, "I am here to stop the execution of the next Troy Davis -- and every single person living on death row."

Stephen Dear has been executive director of People of Faith Against the Death Penalty, a national nonprofit organization based in Carrboro, N.C., since 1997. This piece originally appeared at the Huffington Post and is reposted here with the author's permission.