DEAD WRONG? Claims of widespread "zombie voters" in South Carolina start to unravel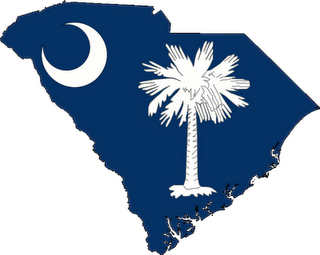 A top state election official disputes a recent claim that more than 950 people who voted in recent elections could actually be dead. Of the six names her office was allowed to examine, all were eligible to vote.
But to hear some Republican officials tell it, you'd think that on Election Day in South Carolina, graveyards all across the state empty out and hordes of zombie voters lurch to the polls.
But dead people can't vote. They're dead.
This apparently needed some clarification after a Jan. 11 House hearing where S.C. Department of Motor Vehicles director Kevin Shwedo testified that an estimated 950-plus dead people had voted since – well, since being dead.
So alarmed was Shwedo – who Gov. Nikki Haley appointed to the DMV post last January and who registered to vote here the following month at age 54 – sent the data to state law enforcement.
The reliability of that data, however, came into question today during another hearing on the issue where State Election Commission director Marci Andino testified that some of the voters the DMV data said were dead are very much alive – and were eligible to cast a ballot.
Earlier this month, the DMV director said his staff had used records from the State Election Commission, the state Department of Vital Statistics and also the Social Security Administration, to calculate the dead voter data. While he said that his staff had determined that approximately 950 people might have voted after dying, he added a caveat: Data-reporting problems or other errors could lower that number.
Today, Andino testified that the state election agency had been able to confirm some of those problems.
Before the hearing, Horry County GOP Rep. Alan Clemmons, who led the hearing, said, "We must have certainty in South Carolina that zombies aren't voting."
The State Election Commission responded in kind. 
In a news release that election agency spokesman Chris Whitmire handed out prior to the hearing, the agency disputed the claim that dead people had voted. One allegedly dead voter on the DMV's list cast an absentee ballot before dying; another was the result of a poll worker mistakenly marking the voter as his deceased father; two were clerical errors resulting from stray marks on voter registration lists detected by a scanner; two others resulted from poll managers incorrectly marking the name of the voter in question instead of the voter above or below on the list.
The attorney general's office had only given the State Election Commission six names off its list of 950 or so names to examine. The agency found every one of them to be alive and otherwise eligible to vote, except for the one who had voted before dying. 
During her testimony, Andino confronted the DMV's claim that dead people had voted.
"Characterizing this as an established fact threatens our confidence" in the election process, she said. "This is not a question that needs to linger in the minds of voters ... the truth is out there."
She also said she hasn't been provided the full list of 950 allegedly dead voters. She said she has been communicating with an investigator in the attorney general's office to try and get her hands on it. They are supposed to meet today, she said.
That the list has remained something of a state secret disturbs S.C. Senate Democratic Caucus director Phil Bailey, who says that only Republicans so far have been able to view it.
Regardless of the dead-voter list apparently not being scrubbed of errors, after the DMV report hit the news, it was off to the races.
That an agency director in South Carolina had said in a public hearing, and with an official report in hand, that records showed hundreds of ballots might have been cast by people who are actually dead fit perfectly into a narrative about the federal government blocking a state bill that would have required voters to flash a photo ID at the polls.
On FOX News, Attorney General Alan Wilson beat the drum about dead people voting in a state where the feds had blocked a voter ID law.
Actually, Wilson had been taking about dead voters on FOX News weeks before Schwedo's testimony, and said there were thousands of dead people here registered to vote.
On Dec. 28, Wilson told FOX's Megyn Kelly, "What I do know is, is that the Justice Department's decision to strike down this law under the Voting Rights Act has preserved the voting rights of 37,000 dead people."
And of those 37,000, apparently 950 of them have voted in recent elections, according to the DMV.
The attorney general's office has not made public the list of 950 allegedly dead voters because it has been handed over to the State Law Enforcement Division for an inquiry into potential criminal activity, says spokesman Mark Plowden.
Upon hearing there was no evidence of fraud, the voice of Matt Gertz, deputy director of research at Media Matters for America, is dripping with sarcasm.
"I cannot tell you how shocked I am to hear that," he says.
Media Matters is a progressive, web-based non-profit that monitors, analyzes and corrects "conservative misinformation" in the United States, according to its website.
Gertz has been following the media narrative of South Carolina's dead voter drives on FOX News for weeks. He says breathless and overblown coverage about suspected voter fraud is part of the network's bread and butter.
"It's sort of one of the classic fairy tales of the conservative movement: that there's this pattern of widespread in-person voter fraud that is happening across the country and putting elections in jeopardy," Gertz says. "The fact of the matter is that in-person voter fraud is incredibly rare."
Gertz points out that the network has a special voter fraud investigation unit and a voter fraud hotline. He says there's a reason they appear so interested in a topic in which documented instances of actual in-person voter fraud are so rare.
"Conservatives would like a rationale for passing more restrictive standards to be able to vote — things like Voter ID requirements," he says. "So it's in their interest to sort of create this fear that in-person voter fraud is constantly happening, and the only way to stop it is with new laws."
But as the state initiates a legal battle with the feds over the Voter ID bill at the behest of Republican Gov. Nikki Haley and Wilson, the State Election Commission will be having to continue checking all 950 names on the DMV's dead-voter list to see if they're accurate.
Already understaffed and underfunded, the election commission will be stressed in doing that as it works to verify the results of a major statewide presidential primary while gearing up for the election of every House and Senate member in the state this year.
"It will be a lot of work and the State Election Commission has about 14 or 15 people on staff," says agency spokesman Whitmire. "If we're going to get it done quickly we're going to need more resources."
In an interview following the hearing, Rep. Clemmons said the number one issue on the plate of the Election Commission is "the eroding confidence in our overall election system in South Carolina."
Clemmons says the agency will make resources available to reconcile the voter files so that the state could have certainty in that process.
During the state's battle over Voter ID legislation last year, Clemmons sent a letter to the U.S. Department of Justice in support of the measure that read in part, "It is an unspoken truth in South Carolina that election fraud exists."
Asked to clarify what he meant in the letter after the hearing today, Clemmons declined to go into details.
"If you've never heard that in South Carolina then you need to start talking to folks out there in South Carolina that are involved," he said.
Asked what kind of fraud he was talking about, Clemmons said, "I'm not making allegations of fraud today, what I'm saying is, we have an election system in South Carolina we've got to have total confidence in."
During and after the hearing, lawmakers stressed that Election Commission director Andino needs to meet with DMV director Shwedo to go over the list and reconcile the differences. 
UPDATE:
Mark Plowden, spokesman for the S.C. Attorney General's Office, says the six names checked by the S.C. Election Commission did not come from the list obtained by the State Law Enforcment Division.
S.C. Election Commission spokesman Chris Whitmire, however, says the names came from the list in question.
UPDATE II:
Free Times has confirmed that the six names examined by the State Election Commission came from the list SLED is investigating.
Corey Hutchins is a writer for Free Times in Columbia, South Carolina, where this story originally apeared.
Tags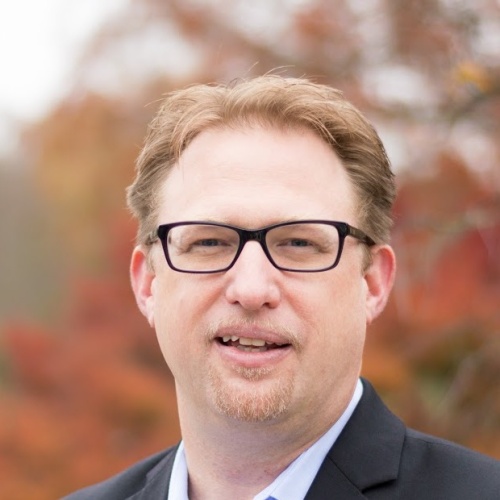 Chris Kromm is executive director of the Institute for Southern Studies and publisher of the Institute's online magazine, Facing South.