EPA faces lawsuit over coal-ash rule delay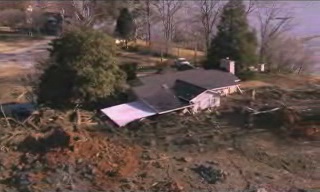 Environmental and public-health groups plan to sue the Environmental Protection Agency to force the release of long-awaited federal standards for disposal of coal ash.

On Jan. 18, the nonprofit environmental law firm Earthjustice sent the EPA and Department of Justice a notice of intent to sue on behalf of a coalition of environmental and public-health groups under the Resource Conservation and Recovery Act. The federal law requires EPA to ensure safeguards are regularly updated to address potential environmental hazards from waste disposal, but the agency has failed to take such action on coal ash.

The waste left over after burning coal for electricity, coal ash contains highly toxic elements including arsenic, lead, hexavalent chromium and mercury. It's been linked to 150 environmental damage cases in 36 states nationwide, most of them involving water pollution from leaking storage sites.

"It is long past time to stop this threat to our drinking water," said Earthjustice attorney Lisa Evans.

Following the December 2008 collapse of a massive coal ash holding pond at the Tennessee Valley Authority's Kingston power plant in eastern Tennessee (in photo), EPA Administrator Lisa Jackson promised that her agency would release federal coal ash regulations by the end of 2009. In May 2010, EPA proposed two options for regulating coal ash -- one that would classify it as hazardous waste and impose strict federal regulations, and another that would treat it as non-hazardous waste and leave enforcement of national standards largely up to the states.

The agency held eight public hearings on the proposal and received more than 450,000 public comments. But it decided to delay issuing a final rule after coming under intense political pressure from the coal and electric-power industries.

Since then, members of Congress have sought to block the agency from regulating coal ash as hazardous waste. In October 2011, the U.S. House passed such a bill sponsored by Rep. David McKinley (R-W.Va.), and a similar measure is under consideration in the Senate.

The lawsuit doesn't address which of the two regulatory proposals EPA should embrace. However, Evans noted that if EPA were to act quickly and issue the federal rule, it would block congressional action on the matter. But while EPA has said it hopes to issue the rule before the end of this year, it's currently under no enforceable timeline requiring it to do so.

"If there's not a time certain, these things can slip," said Evans. "We feel there's no more room for time slippage. It's time to act."

Meanwhile, evidence of coal ash hazards continue to mount. The same month the House voted to block strict coal-ash regulation, a massive coal-ash bluff collapsed at a power plant in Wisconsin, sending a large plume of pollution into Lake Michigan. And the EPA has released new data showing a threefold increase in the number of coal ash ponds rated as significant hazards, meaning their collapse could cause serious economic and environmental damage.

During a Jan. 18 press conference announcing the planned lawsuit, Kathy Little of Louisville, Ky. talked about her experience living near a coal ash landfill at the Cane Run power plant operated by Louisville Gas & Electric, a subsidiary of PPL Corp. She described how coal ash dust constantly blows from the landfill and gets into her house, smelling and tasting of sulfur. A worrisome number of her neighbors are suffering from serious health problems linked to pollution including cancer and kidney disease, and she is concerned about the effects the pollution is having on the 9-year-old granddaughter who lives with her.

"I can't protect my child from environmental factors surrounding us," Little said. "It's a horrible feeling. I appeal to the EPA on a personal level to delay no longer."

Earthjustice plans to file the lawsuit in 60 days. It's suing on behalf of 11 groups: Appalachian Voices, Chesapeake Climate Action Network, Environmental Integrity Project, French Broad Riverkeeper, Kentuckians for the Commonwealth, Moapa band of Paiutes, Montana Environmental Information Center, Physicians for Social Responsibility, Prairie Rivers Network, Sierra Club and the Southern Alliance for Clean Energy.

The lawsuit also seeks changes to the test that determines whether a waste is hazardous under RCRA. The EPA's own science advisors have raised concerns that the test EPA has been using underestimates the levels of toxic contamination that water leaches out of coal ash.
Tags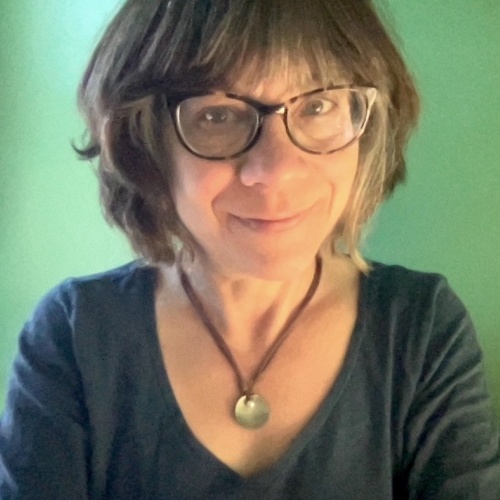 Sue is the editorial director of Facing South and the Institute for Southern Studies.