Shadowy group behind attacks on climate scientists handed setback in court

The Montana Supreme Court overturned a lower court ruling last week and reinstated the state's longstanding ban on direct spending by corporations for or against political candidates.

The ruling came in a case brought by an organization that was the subject of a recent Facing South investigation: the Western Tradition Partnership, a 501c4 conservative advocacy group that has since changed its name to the American Tradition Partnership. We reported that ATP's 501c3 nonprofit arm, the American Tradition Institute, has been working to overturn state renewable energy laws and is involved in a controversial Freedom of Information Act lawsuit against the University of Virginia seeking emails from a prominent climatologist formerly affiliated with the school. ATI  -- which, like ATP, is funded by dirty-energy interests -- works to cast doubt on the scientific consensus that global warming is real and driven by human activity.

ATP has also been involved in efforts to overturn laws that limit corporate money in elections and that require disclosure of contributions. In the wake of the U.S. Supreme Court's January 2010 Citizens United decision loosening restrictions on corporate spending, ATP (then still known as WTP) challenged the constitutionality of the Montana Corrupt Practices Act of 1912, which bans direct corporate contributions to political campaigns. It was joined in the suit by the Montana Shooting Sports Association, a gun-rights advocacy group, and Champion Painting, a sole proprietorship whose owner is active with the Bozeman Tea Party, a local affiliate of the Tea Party Patriots.

A district court ruled in 2010 that Citizens United rendered the Montana law unconstitutional, but last week the Montana Supreme Court overturned that ruling in a 5-2 decision.

"Citizens United does not compel a conclusion that Montana's law prohibiting independent political expenditures by a corporation related to a candidate is unconstitutional," Chief Justice Mike McGrath wrote for the majority. "Rather, applying the principles enunciated in Citizens United, it is clear that Montana has a compelling interest to impose the challenged rationally-tailored statutory restriction."

Under Montana law, a corporation may not make a direct contribution to a political candidate or committee but instead must make such contributions through a political action committee "if the fund consists of only voluntary contributions solicited from an individual who is a shareholder, employee, or member of the corporation." The state also requires that every political communication include the name and address of the person or entity that paid for it.

The plaintiffs claimed that the Montana law improperly restricted their ability to support or oppose candidates. As the state Supreme Court noted in its ruling, the very purpose of ATP (which has failed to register with the state or disclose its funding and spending as required by law) "is to act as a conduit of funds for persons and entities including corporations who want to spend money anonymously to influence Montana elections" -- a function that the state's high court said represents "a threat to the 'political marketplace.'"

The high court also noted that ATP "appears to be engaged in a multi-front attack on both contribution restrictions and the transparency that accompanies campaign disclosure requirements." The group is currently involved in separate litigation in the same district court challenging Montana laws on campaign spending disclosures.

"Ironically, perhaps, WTP argued in the District Court and in its oral presentation to this Court on appeal that their compliance with these same disclosure laws that it now seeks to invalidate should remedy any concerns regarding the potential corrupting influence of its unlimited corporate expenditures," the state Supreme Court noted.

The Montana Supreme Court went on to rule that the lower court "erroneously construed and applied" Citizens United. It noted that in reaching its decision the U.S. Supreme Court "applied the long-standing rule that restrictions upon speech are not per se unlawful, but rather may be upheld if the government demonstrates a sufficiently strong interest." It continued:
The Dissents assert that Citizens United holds unequivocally that no sufficient government interest justifies limits on political speech. We disagree. The Supreme Court held that laws that burden political speech are subject to strict scrutiny, which requires the government to prove that the law furthers a compelling state interest and is narrowly tailored to that interest. …. Here the government met that burden.
The Montana Supreme Court discussed at length how the law at issue was enacted in the early 20th century amidst "rough contests" for political and economic domination by mining corporations and other industrial enterprises controlled by Wall Street that involved "well-financed corruption." The "naked corporate manipulation" of the state government eventually led to populist reforms -- including the law challenged by ATP.

ATP said it is "reviewing legal options," which include appealing the ruling to the U.S. Supreme Court.

Meanwhile, its sister group's assault on renewable-energy programs continues: Next week ATI fellow John Droz is scheduled to give an anti-wind energy presentation to commissioners in Beaufort County, N.C. He recently gave similar presentations to North Carolina lawmakers and in public forums in Wilmington, N.C. and Morehead City, N.C. that contained significant errors of fact.
Tags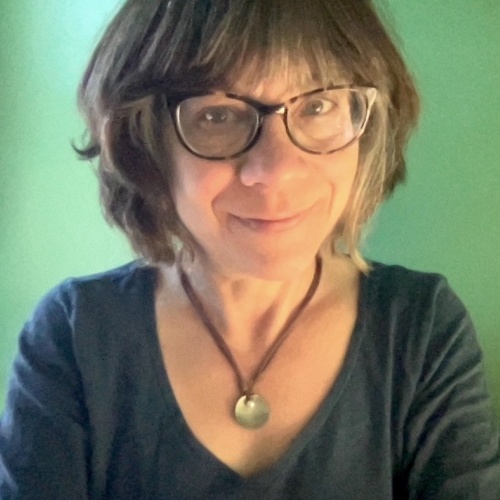 Sue is the editorial director of Facing South and the Institute for Southern Studies.