Jesse Helms' nephew continues family's anti-civil rights legacy in North Carolina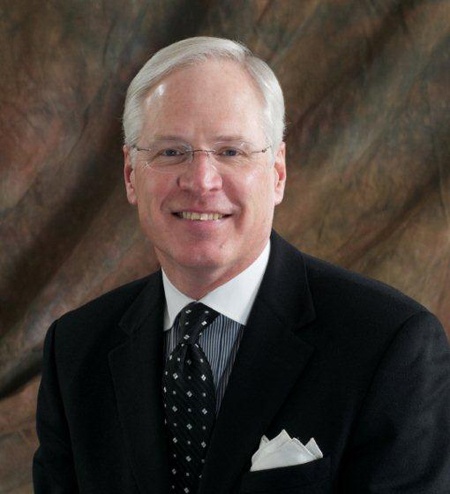 The board of commissioners in Wake County, N.C. voted yesterday to endorse a constitutional ban on gay marriage in an effort led by Chairman Paul Coble, the nephew of former U.S. Sen. Jesse Helms (R-N.C.), a pro-segregationist and gay-rights opponent who died in 2008. Coble is running for the Republican nomination for a U.S. House seat.

On May 8, North Carolina citizens will vote on Amendment One banning same-sex marriage, which is already prohibited under state law. Coble introduced the resolution in favor of the amendment, which the commission approved by a 4-3 vote along party lines. About 100 citizens showed up to speak against the amendment, with only one person -- Tami Fitzgerald, director of the conservative NC Values Coalition -- speaking in favor.

"Marriage = One Man + One Woman," Coble posted to his Facebook page after the vote. "I am proud to stand and defend Amendment One and Traditional Marriage whenever detractors come calling."

While the resolution's title -- "Resolution in Support of Voter Participation in the May 8, 2012 Amendment to the North Carolina Constitution Protecting Marriage" -- suggested it aimed only to encourage voter turnout, the text revealed its actual goal:
The North Carolina General Assembly voted to place an amendment to the North Carolina Constitution before the voters on May 8, 2012. The amendment recognizes that marriage between one man and one woman is the only domestic legal union recognized in this State. The amendment will ensure that judges will adjudicate based on the law and not on activism, and keep the judiciary from redefining marriage inconsistent with the North Carolina Statutes.
Other local governments in North Carolina have voted to oppose the amendment, including Durham, Chapel Hill, Carrboro and Raleigh, the state capital and Wake County seat. Among the concerns they have raised is what the amendment would mean for domestic-partner benefits that are currently in place.

A poll released last month found that opposition to Amendment One is growing, with only 56 of respondents saying they plan to vote for it -- down from 61 percent in October. Another recent poll found that more than 70 percent of college-aged North Carolinians oppose the amendment.

A conservative Republican who runs an insurance business, Coble served on Raleigh City Council from 1993 to 1999 and was mayor from 1999 to 2001. In 2002, he ran unsuccessfully for a seat in the N.C. Senate and was elected to the county commission in 2006. He is now running for the Republican nomination for North Carolina's recently-redrawn 13th congressional district, now represented by Democratic Rep. Brad Miller, who recently announced he won't run again after being double-bunked with his longtime Democratic colleague David Price.

Coble acknowledges that his political views have been shaped by his his Uncle Jesse, a far-right Republican who opposed integration, the Civil Rights Act and the Voting Rights Act, and who undertook a 16-day filibuster in an unsuccessful effort to stop the U.S. Senate from approving a federal holiday to honor Martin Luther King Jr. In 1996, the Justice Department rebuked Helms' 1990 campaign for mailing 125,000 postcards to mostly African-American precincts wrongly claiming that voters could face jail time for failing to update their addresses with election officials.

Besides opposing civil rights for African Americans, Helms was also known for his anti-gay rhetoric and opposition to gay rights. He called homosexuals "weak, morally sick wretches" and held up President Clinton's nomination of Roberta Achtenberg as assistant secretary of the Department of Housing and Urban Development because, as Helms said, "she's a damn lesbian." When Clinton called for allowing gays to serve openly in the military, Helms said the president "better have a bodyguard" when he visited North Carolina.

While Coble does not engage in the same hateful public speech toward gay people as his uncle, he has taken his uncle's issues with the United Nations to a whole new level of tinfoil hattery. In 2000, Helms -- then chair of the Senate's Foreign Relations Committee -- became the first legislator from any member state to address the U.N. Security Council as part of an effort to get the body to undertake reforms in order to continue receiving U.S. funding, saying:
The American people want the UN to serve the purpose for which it was designed: they want it to help sovereign states coordinate collective action by 'coalitions of the willing' (where the political will for such action exists); they want it to provide a forum where diplomats can meet and open channels of communication in times of crisis; they want it to provide to the peoples of the world important services, such as peacekeeping, weapons inspections and humanitarian relief.
But Coble apparently sees the United Nations as part of a plot for one-world government. The same day he led the push to have the Wake County commissioners endorse a constitutional ban on gay marriage, Coble also spearheaded an effort to reject a task force report on sustainable growth commissioned by the county, suggesting it represented a threat of UN control. The task force was made up of 65 local residents including business leaders and addressed basic concerns such as energy and water use.

Rather than simply moving to adopt the task force's report, Coble introduced a motion that said its recommendations should be individually considered to ensure they are constitutional. He also offered conditions for accepting the report -- including one that said the county would take no actions based on the UN's 1992 sustainability conference, which produced a document called Agenda 21. Though endorsed by the U.S. and more than 170 other nations, Agenda 21 has been attacked by the tea party and other far-right groups as part of a UN plot to impose a one-world government.

Coble's actions -- and the reasoning behind them -- were ridiculed by the commission's Democrats. "I haven't had any black helicopters flying over my house," said Commissioner Betty Lou Ward. "I haven't had any foreign heads of government calling me and telling me I am doing things wrong in Wake County."

Coble formally filed to run for Congress today. Meanwhile, gay-marriage advocates are circulating a petition telling Coble that they oppose Amendment One.

"We will have our say on May 8," it states.

(Portrait of Paul Coble from the Coble for Congress website.)
Tags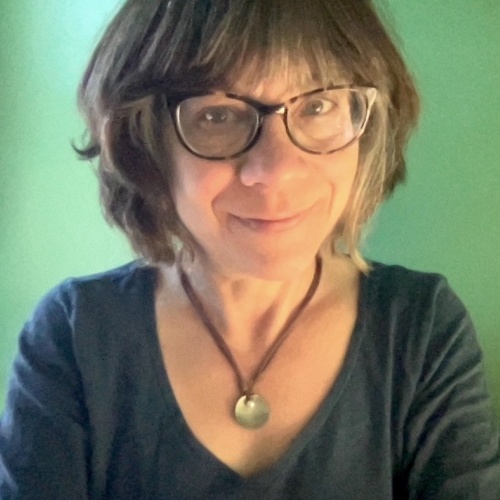 Sue is the editorial director of Facing South and the Institute for Southern Studies.