Leading blogger for conservative NC think tank resigns over offensive Obama image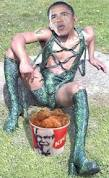 Thursday morning, the president of the John Locke Foundation, John Hood, apologized on his Facebook page for a picture posted on the group's website that showed President Obama in chains and drag with a bucket of Kentucky Fried Chicken.
Hood also said in his Facebook comments that controversial blogger Tara Servatius, who posted the picture and ran the blog's "Meck Deck" Twitter feed, had resigned from her position at the Locke Foundation.
The image of Obama was posted on the Locke Foundation's "Meck Deck" blog, which focuses on Charlotte, N.C., on Monday, March 19. It accompanied a piece written by Servatius on the president's opposition to North Carolina's proposed anti-gay marriage amendment.
The image was abruptly removed late Wednesday evening, after ArtPopeExposed.com and others noted the image, igniting a flurry of criticism on Twitter and elsewhere.
In his apology, Hood called the Obama image "offensive and utterly inappropriate." Here's the full statement:
Earlier this week, a freelancer who blogs at the John Locke Foundation's Charlotte site posted a piece about President Obama's opposition to North Carolina's marriage amendment. It included an illustration that was offensive and utterly inappropriate for our blog or anyone else's. A reader brought it to my attention yesterday, and I had it removed immediately, but the damage was done. I'm sorry I didn't see it earlier and I'm deeply sorry it was our site for any length of time. The political discourse in our state and nation has grown increasingly coarse, unnecessarily personal, and destructively vitriolic. This is the kind of episode that can only make the situation worse. We should be able to disagree about controversial issues without it coming to this.
In the apology, Hood claims that he had the image "removed immediately." Yet the blog's datestamp shows the Obama image was posted at 4:41 pm on Monday, March 19. It wasn't removed until after 10 pm the evening of Wednesday, March 21 -- and then only after widespread online criticism. Hood's apology doesn't address how the image was allowed to stay on the site by Locke Foundation editors, writers and readers for more than two days without anyone registering concerns.
Hood also appears to downplay the role of Servatius, who is a described as a "freelancer who blogs" at the site. Servatius may have been a freelancer, but she clearly enjoyed a leadership role at Locke's Charlotte website. In addition to controlling the blog's Twitter account, Servatius was also by far its most prolific contributor: A look at the site's three most recent pages reveals 15 of the last 20 posts were written by Servatius.
Servatius brought a history of racial controversy to her job at the Locke Foundation. In an undated photo, Servatius can be seen addressing a gathering of The League of the South, a neo-Confederate organization that is listed as a hate group by the Southern Poverty Law Center. According to the Center:
The League of the South is a neo-Confederate group that advocates for a second Southern secession and a society dominated by "European Americans." The league believes the "godly" nation it wants to form should be run by an "Anglo-Celtic" (read: white) elite that would establish a Christian theocratic state and politically dominate blacks and other minorities.
Servatius was fired in 2011 from WBT-AM radio in Charlotte, where she hosted a political talk show. Her ouster was rumored to be related to growing complaints about her controversial positions on the air.
UPDATE: The Locke Foundation has issued a press release which repeats Hood's Facebook comments.
For more coverage and further updates on this issue, visit the Institute's special investigative project, ArtPopeExposed.com
Tags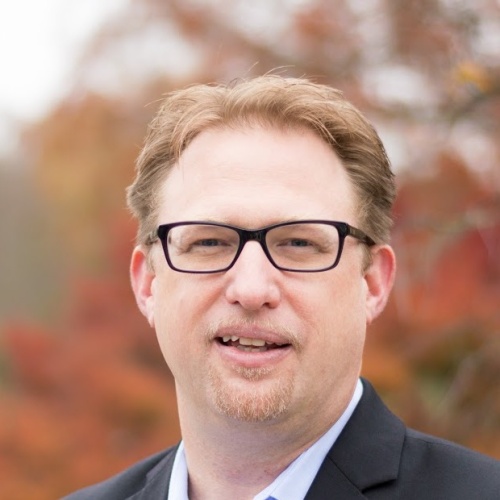 Chris Kromm is executive director of the Institute for Southern Studies and publisher of the Institute's online magazine, Facing South.