BP 2-Year Anniversary: Gulf still sick from BP oil disaster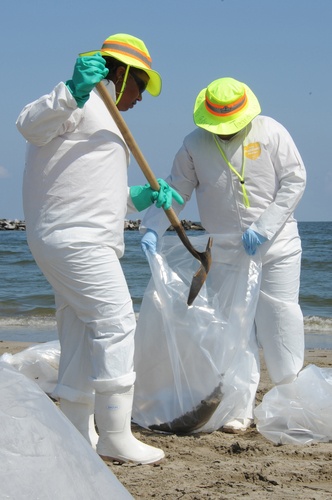 The following is an excerpt from the Facing South/Institute for Southern Studies report, "Troubled Waters: Two Years after the BP Oil Disaster, A Struggling Gulf Coast Calls for National Leadership for Recovery." Read the full report here [pdf].
TROUBLED WATERS: Fighting for Healthy Communities
By Sue Sturgis and Chris Kromm
It's a lot of people in our community that are sick. Some of them have died. Some of them are too sick to even work right now, and not only the workers but their families and the people that have eaten fish and seafood from the water.
- Glenda Perryman, Immaculate Heart Community Development Corp., Mississippi
Within weeks after BP's failed well began spewing oil into the Gulf of Mexico, reports began emerging that cleanup workers and residents of spill-affected coastal communities were suffering from troubling illnesses—health problems consistent with exposure to the kinds of chemicals found in crude oil as well as the petroleum-based chemical dispersants sprayed from airplanes to break up the massive oil slick.
By mid-June 2010, 143 cases of oil exposure-related illnesses had been reported to the Louisiana Department of Health and Hospitals, three-quarters of them involving cleanup workers.
Cleanup workers also reported they were being denied access to respirators and other protective gear. The Louisiana Environmental Action Network (LEAN) stepped in to provide respirators and other equipment to cleanup crews, but workers say they were told they would be fired if they tried to use it.
As the months passed, warning signs emerged of a possible public health crisis related to the spill. A door-to-door survey of almost 1,000 households conducted by the nonprofit Louisiana Bucket Brigade (LABB) across Southeast Louisiana from July through October of 2010 found that 46 percent of those surveyed were exposed to oil or dispersant. Of those exposed to the chemicals, 72 percent reported at least one symptom such as nausea, dizziness and skin irritation—all linked to chemical exposures.
"I'd like people to admit that this is an issue that needs to be addressed," says Mary Thomas, a community public health nurse who worked with LABB  after the oil spill. "I think some people want to brush it under the rug."
In 2011, LEAN tested blood samples from a dozen Gulf residents, fishermen and cleanup workers who had complained of health problems they believed were related to toxic exposures to oil and dispersants. All of those tested had elevated levels of toxic components of crude oil in their bodies.
In response to some of these health concerns, the National Institutes of Health is sponsoring a study that's being carried out by the National Institute of Environmental Health Sciences that will assess the impact of the disaster on cleanup workers and volunteers. That study aims to follow the health impact on as many as 55,000 subjects over a decade, making it the largest study of its kind.
However, researchers have had difficulty recruiting subjects due to ongoing litigation surrounding the spill, lowering estimates of how many will eventually participate. "Some people who are involved in legal trials don't necessarily want their information to be part of a medical study," says Thomas.
One thing the NIH study will not do is provide medical care for subjects who are found to be suffering from health problems related to the disaster. Access to health care has always been a challenge for low-income and often uninsured communities along the Gulf Coast, and the region's health care infrastructure was badly damaged after Hurricane Katrina and subsequent hurricanes, and still hasn't fully recovered.
While BP is paying for part the NIH study, the oil giant has been reluctant to pay for medical needs through its claims process. Last year, Gulf Coast Claims Facility Administrator Kenneth Feinberg said in an interview with the online community journalism project Bridge the Gulf that while he had received a "couple hundred" illness claims related to the disaster, he had rejected them all because he has "reservations about whether those claimants can offer proof" that the BP disaster caused their ailments.
In spring 2012, there was hope among some Gulf residents that a proposed settlement in the class-action lawsuit against BP might provide more assistance to cleanup workers and others who have suffered illnesses in the wake of the BP disaster. However, a Bridge the Gulf analysis of the settlement's medical benefits by Cherri Foytlin, a journalist and activist with the group Gulf Change, suggests such compensation could be severely limited.
Besides the estimated 90,000 cleanup workers and volunteers who would be eligible for medical compensation, the settlement also provides assistance for individuals who live with a half-mile of the coast in Louisiana, Mississippi, Alabama and the Florida Panhandle—about 105,000 people in all. It also covers people living in non-beach communities comprised mostly of wetlands, an additional 5,000 people.
But as Foytlin notes, the proposed settlement excludes tourists who swam in contaminated waters, oil workers exposed to BP's pollution while working on other deepwater rigs, consumers of contaminated seafood, or people who had to boat through the spill or otherwise came into contact with the contamination. The settlement also requires extensive documentation linking their illnesses to the spill, records that many might lack because of lack of access to health care or doctors' inexperience in treating people for oil spill-related health problems.
Read Cherri Foytlin's analysis of medical benefits in the BP settlement here.
Faced with a lack of options, community groups like LEAN have stepped in to fill the void. In early 2011, LEAN and a philanthropic foundation partnered with Dr. Michael Robichaux, a physician in Raceland, La. and former state senator, to spearhead the Gulf Coast Detoxification Project, which has treated over 50 people to date.
One of those helped by the project was Jorey Danos, a resident of Chackbay, La. who worked for BP's Vessels of Opportunity Program, which paid local fishermen to help with oil spill cleanup. Danos was one of those who asked to have protective gear, but was told if he wore a respirator he would be fired.
Months after the oil cleanup, Danos began experiencing fatigue, abdominal pain, respiratory problems and aggression. Doctors diagnosed him with everything from acid reflux to schizophrenia and bipolar disorder, but nothing seemed to help. He grew paranoid and confused, began having seizures, and lost 50 pounds in the course of four months.
"I was losing hope, because with everybody it was a different answer," he said in a video interview with LEAN.
Finally, a friend referred him to Robichaux, who found Danos' body was contaminated with toxins found in crude oil, including unusually high levels of cancer-causing benzene as well as the neurotoxins toluene and xylene. Robichaux put him on a detoxification protocol that included the use of niacin and other nutritional supplements, a healthy diet rich in vegetables, and exercise and saunas to induce sweating.
Danos spent 38 days in treatment, with his housing and care provided free of charge. By the end of the regimen, his weight went from a too-thin 139 pounds to a healthier 150 pounds, and his seizures have abated. He continues to eat healthy and to exercise regularly. Danos believes the program literally saved his life.
"I'm feeling completely better," he reports. Without treatment, he says, "two months and I would have been dead or in an insane asylum."
While participants praise such grassroots health projects, the problem is one of scope. As many as 90,000 cleanup workers and volunteers were potentially affected by pollution from the oil spill, and it would be impossible for the Gulf Coast Detoxification Project to help everyone in need.
The proposed BP court settlement could provide funding for some public-health efforts—including $4 million for a Community Health Workers Training Project and an unspecified amount for an Environmental Health Capacity Project to help educate local medical professionals about environmental health issues. But it may be too little, too late.
"By the time these specialists are trained, it will be around 10 years from now," Foytlin says. "Environmental health specialists are needed on the ground immediately."
Listen to an interview with Cherri Foytlin here.
PHOTO: Clean-up crews shovel and collect oil waste in Grand Isle, La., in the wake of BP's Deepwater Horizon oil disaster in May 2010. (Photo by U.S. Coast Guard/Petty Officer 3rd Class Ann Marie Gorden)
Tags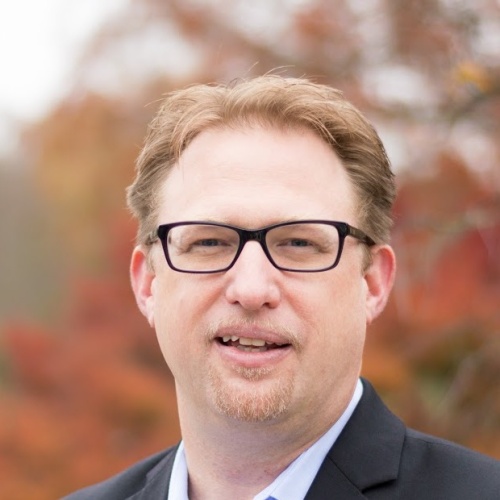 Chris Kromm is executive director of the Institute for Southern Studies and publisher of the Institute's online magazine, Facing South.