BP Two Years Later: The Gulf's vanishing coastline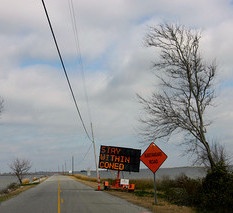 The following is an excerpt from the Facing South/Institute for Southern Studies report, "Troubled Waters: Two Years after the BP Oil Disaster, A Struggling Gulf Coast Calls for National Leadership for Recovery." Read the full report here [pdf].
TROUBLED WATERS: Defending a National Treasure
by Sue Sturgis and Chris Kromm
I'd love my son, who's 15 years old, who dreams of being able to grow up and live in the same community that I did—that he has that option to grow old in the same place that his grandfather is growing old. And I think right now he wonders, "Will I have that option?" So my dream is that Jacob gets to raise his family there and make his living there and continue to do the things that he loves to do in the place that he loves the most.
- Rebecca Templeton, Bayou Grace Community Services, Louisiana
The Gulf Coast is a national treasure. A richly diverse ecosystem and the lifeblood of the Gulf's fishing and tourism industries, Louisiana alone is home to 40 percent of the wetlands in the contiguous 48 states.
But for decades, the coast and the life it supports have been under attack, causing the land itself to vanish—a problem caused in large part by cutting channels for pipelines that support offshore oil drilling, and which may have been exacerbated by the BP's spilt oil washing on coastal shores.
"Louisiana's coastal wetlands are disappearing," says Aaron Viles, deputy director of the Gulf Restoration Network (GRN). "We have a coastal wetlands crisis really unrivaled anywhere else in the nation."
Every hour, an area of Louisiana wetlands equal to the size of a football field disappears into Gulf waters. That's a loss of more than 1.5 million square feet per day—as much as 40 square miles each year. 
Part of that loss is due to the federal government's decision to build a vast system of levees and other structures decades ago that has starved coastal wetlands of the replenishing sediments they need.
But as much as half of that land loss is attributed to oil and gas drilling activity. Energy companies have cut tens of thousands of miles of canals through Louisiana's coastal wetlands, allowing saltwater to flow in and destroy the vegetation that holds the soil in place.
In April 2010, when BP's Deepwater Horizon rig exploded off the Louisiana coast, it further compromised the vulnerable coastal ecology.
Immediately after the disaster, spilled oil washed up on coastal marshlands, killing grasses and other vegetation. Scientists are still studying the long-term impact of oil pollutants on vegetation that holds coastal land in place. In other areas, BP removed oiled sand from coastal areas without replacing it.
Also unclear are the long-term implications of the BP spill on coastal animals that make it a uniquely diverse ecosystem. A 2012 study by researchers at the University of Houston estimates that the oil reduced crab, insect and spider populations in the delicate ecosystems by up to 50 percent.
To many in the Gulf Coast, the BP disaster brought into sharp relief the costs of energy development to Louisiana's threatened coast.
"America's energy needs are killing us," says Patty Whitney, an organizer with Bayou Interfaith Shared Community Organizing (BISCO), a grassroots nonprofit founded by clergy after Hurricane Andrew in 1992 that works with churches in the south Louisiana parishes of Terrebonne, Jefferson and Lafourche.
In the wake of the BP disaster, BISCO has mobilized coastal communities to address public health concerns, as well as to give voice to residents seeking a fair plan for coastal protection and restoration. Like many groups, they've been met with resistance from energy and political interests who argue it would be too costly.
"We're in part of Louisiana's coast that's rapidly vanishing and is going to be very expensive to restore—and there are some who feel it's going to be too expensive and our community should just be allowed to disintegrate into the Gulf of Mexico," Whitney says.
But the efforts of groups like BISCO may be finally paying off. In recent years, a wide range of legal, advocacy and grassroots groups have coalesced around shaping the state's 2012 Coastal Master Plan, a 50-year, $50 billion blueprint for coastal restoration.
When the first draft of the plan wasn't strong enough, coastal communities organized to make sure their voices were heard. One of those groups was Bayou Grace Community Services, a nonprofit group serving south Louisiana's lower Terrebonne Parish. After the BP disaster, the group began hosting community dinners and was contacted by state officials who wanted to use those gatherings to discuss the coastal plan.
"The first dinner was the state telling the people what was going on," says Executive Director Rebecca Templeton. "By the third dinner that the state attended, we broke out into small work groups and they reported back to the state, and it was a way for people to comment on the draft plan. I feel like people left that dinner knowing that at least their concerns had been heard."
Read an interview with Rebecca Templton of Bayou Grace Community Services here.
After receiving thousands of public comments about the issue, officials amended the plan to include more wetlands restoration in the area.
In March 2012, the Louisiana Coastal Protection and Restoration Authority sent the Master Plan to the state legislature for an up-or-down vote. While the plan includes constructing new levees in south Louisiana, it also includes carving holes in existing levees to divert sediment from the Mississippi and Atchafalaya rivers to build land, protecting coastlines with rocks and oyster reefs, and elevating homes and other buildings.
The plan has widespread support among Louisiana voters, with an April 2012 poll funded by the National Audubon Society finding that 86 percent of all Louisiana voters support it.
"Voters clearly realize that the state master plan is critically important to saving Louisiana as we know it because it will protect jobs, communities, fisheries and wildlife," according to a joint statement from the Coalition to Restore Coastal Louisiana, Environmental Defense Fund, Lake Pontchartrain Basin Foundation, Louisiana Wildlife Federation, National Audubon Society, National Wildlife Federation, and The Nature Conservancy. "That's why it's no surprise that such an overwhelming majority of voters in the state believe that coastal areas and wetlands can—and must—be saved."
But worries remain. Oystermen and shrimpers fear that freshwater diversions into estuaries will harm saltwater fisheries. It's an especially pressing concern for African-American fishing communities along Louisiana's coast, whose way of life was already endangered before the BP disaster. And many of the communities BISCO and Bayou Grace work with are excluded from proposed levee protections or otherwise may not be fully protected from the encroaching Gulf, including Native Americans with a long history in the region.
"We're talking about communities that have been here since before America was America," says Whitney. "And now they're being told, 'You can't live here anymore because we've decided to engineer you into the Gulf of Mexico.' It's critical that we deal with this."
There are also concerns about paying for the Master Plan. Speaking at a forum in New Orleans in March 2012, U.S. Sen. Mary Landrieu (D-La.) noted that financing depends in part on the RESTORE Act, legislation she sponsored that would direct 80 percent of the $5 billion to $20 billion in federal Clean Water Act penalties expected to be levied against BP for the oil spill disaster to the five Gulf states.
Since the BP disaster, Gulf Coast groups have insisted that the fines should go to coastal restoration efforts rather than disappear into the federal treasury.
The U.S. Senate passed the RESTORE Act as a part of the transportation bill in early March 2012. It went on to the House, which did not take it up immediately. However, the week of the disaster's two-year anniversary, members did pass their own transportation legislation that included the RESTORE Act. Those two bills will now be sent to a conference committee that will finalize language on how the money will be distributed among the Gulf states.
With the coast's heritage and future at stake, Gulf organizations say they plan to continue their fight to see the RESTORE Act passed into law, and for the land and communities they love.
"We live the coast, we breathe the coast," says BISCO organizer David Gauthe. "And we want to try to save the coast."
PHOTO: The road to Isle de Jean Charles, a ridge of land in Terrebonne Paris and home to members of the Biloxi-Chitimacha-Choctaw tribe, must be continually reinforced as the water theaterns to overtake it. (Photo by Alysha Jordan)
Tags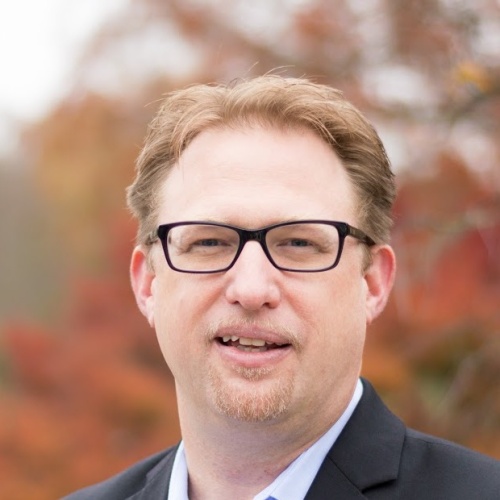 Chris Kromm is executive director of the Institute for Southern Studies and publisher of the Institute's online magazine, Facing South.