The tea party fizzles out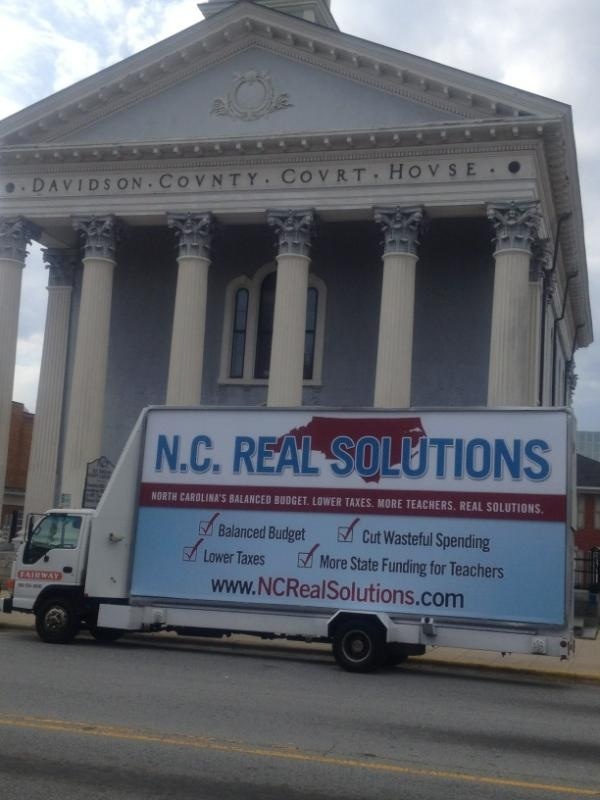 By Rob Schofield, NC Policy Watch

For several days now, Americans for Prosperity NC and the Pope-Civitas Institute have been promoting "a major new effort" entitled the "Real Solutions Road Tour" in which their advocates would "criss-cross North Carolina" to promote their defense of the conservative General Assembly and its extreme policy decisions.

To read the various tweets and website posts, you'd have thought there was going to be a long series of well-attended campaign-style rallies with tea partying conservatives coming out of the woodwork at stops throughout the state.

Here's essentially what actually happened on Day One of the tour today: Nothing. Zilch. Bupkis.

AFP-NC Director Dallas Woodhouse and "Real Solutions" TV spokesperson Donna King drove a billboard around a handful of cities. In a couple of places they parked and got out, took a picture and and went into the local newspaper for a few minutes. In Winston-Salem they parked in front of the building that houses the progressive Z. Smith Reynolds Foundation for a few minutes. That'll show those liberals!

There was no evident news coverage. There were no rallies. There were no crowds. In most places, most people on the street didn't even appear to notice the billboard truck driving by. If they did, it was usually moving so they couldn't get much of a look. They were probably just as likely to think that "Real Solutions" referred to a dish soap as anything political.

In other words, the day appeared to be an amusing, perplexing and downright silly waste of time and a fitting beginning of the end to the fast-fizzling tea party movement in North Carolina.
Tags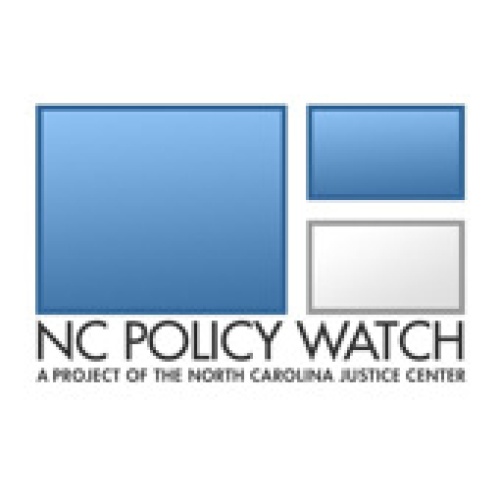 A project of the N.C. Justice Center, N.C. Policy Watch is a news and commentary outlet dedicated to informing the public and elected officials as they debate important issues and to improving the quality of life for all North Carolinians.