TROUBLED WATERS: Two years into BP's oil disaster, Gulf communities struggle to recover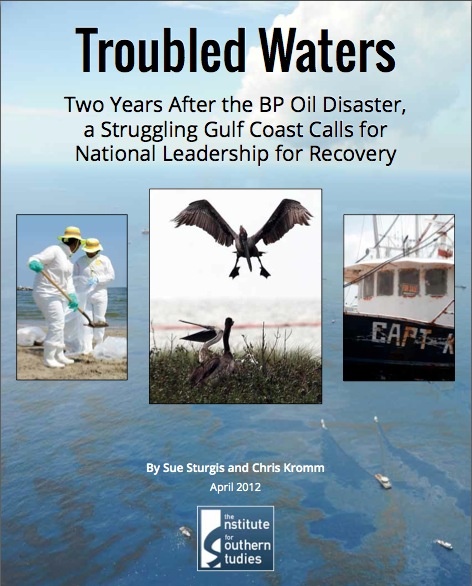 Two years after the BP's Deepwater Horizon rig exploded in the Gulf of Mexico, causing the biggest oil disaster in U.S. history, a Facing South/Institute for Southern Studies report finds Gulf Coast communities are still struggling to cope and rebuild—and they say ensuring a full Gulf recovery must become a national priority.
The study, produced in collaboration with the Bridge the Gulf Project and Gulf Coast Fund, looked at more than 100 recovery indicators, analyzed agency documents and scientific reports, and surveyed local leaders from Mississippi to Texas to see how communities were coping with the spill's aftermath.
The report finds that despite BP's upbeat ad campaigns and the silence of lawmakers, BP's oil disaster hasn't ended and many Gulf Coast communities are still reeling in its aftermath. Fishing families are deep in debt, coastal land has yet to be restored and Gulf residents report widespread illnesses from toxic exposures.
Local Gulf Coast groups have launched many innovative efforts in the wake of the spill. But they also say the scope of the recovery will require stepped-up federal and state action, and a national commitment to ensure the Gulf survives and thrives.
To read the full report, visit here [pdf] or follow the links below:
TROUBLED WATERS: Two Years After the BP Oil Disaster, a Struggling Gulf Coast Calls for National Leadership for Recovery
INTRODUCTION: Searching for Hope, Struggling for Survival in the Gulf
SECTION 1: Protecting a Way of Life
Focus: Searching for alternatives in New Orleans East
SECTION 2: Defending a National Treasure
SECTION 3: Fighting for Healthier Communities
SECTION 4: A Community Blueprint for Gulf Renewal
Visit the Bridge the Gulf Project for videos and interviews with Gulf Coast grassroots leaders featured in Troubled Waters.
Visit the Gulf Coast Fund to find out how you can help support community leaders working to promote a just and sustainable recovery in the region.
Tags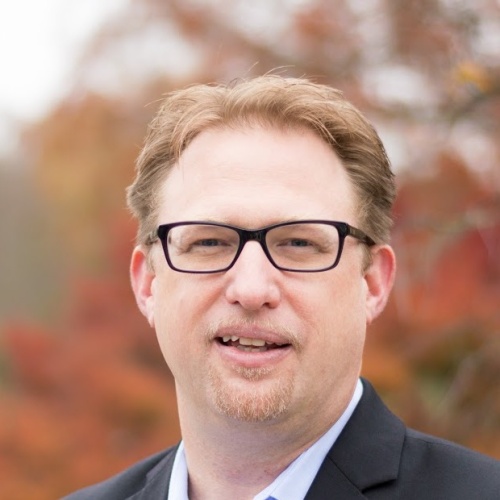 Chris Kromm is executive director of the Institute for Southern Studies and publisher of the Institute's online magazine, Facing South.