Is Florida's voter purge breaking the law?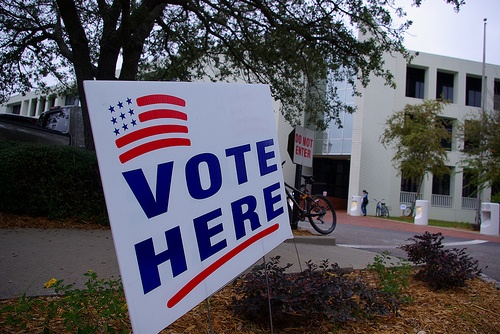 In recent weeks, Florida Gov. Rick Scott has faced staunch criticism over plans to purge 182,000 people from the state's voter rolls on the grounds that they're supposedly not citizens.
The problem: The information the state is using to verify the names -- motor vehicle records -- is often outdated and unreliable, leading to long-time citizens being wrongfully targeted.
Such mis-matches have led to high-profile embarrassments like this week's story of 91-year-old Bill Internicola, a Brooklyn, New York native who served in World War II and now lives in Broward County. Internicola received a letter saying he had 30 days to go to his county election office and prove he was a citizen.
An analysis by Think Progress found that 1,638 people in Miami-Dade County were flagged as non-citizens; of those, 359 have proved they are citizens, and county officials were able to confirm the citizenship of 26 more. But perhaps most alarmingly, 1,200 people simply haven't responded to the letter -- including people who may be citizens but are confused or intimidated by the strong-armed letters.
After backlash from Democratic lawmakers and voting rights watchdogs, Florida whittled the list -- which a Miami Herald report showed was disproportionately Hispanic, Democratic and independent voters -- down to 2,600 names forwarded to local election officials.
Gov. Scott has said they'll keep sending out flagged names, but they face two obstacles to expanding Florida's voter purge. One is local election officials like Palm Beach County Supervisor of Elections Susan Bucher, who recently refused to send letters to voters based on a list that she felt was "not credible."
We need to make sure we have reliable and credible information, by a preponderance of evidence. We could prove that the information was not credible before sending letters and even the Division of Elections has admitted substantial flaws. I did not feel we had credible information and told them I wouldn't send [any letters] until they could give me a better list.
The other problem is that Florida is likely breaking federal law.
The 1993 National Voter Registration Act is best known for pushing "Motor Voter" programs to register voters at state agencies like DMV offices. But the law's less-known Section 8 sets forward rules for states to preserve the integrity of voter registration lists -- and safeguards about how to maintain them, including a prohibition on changes within 90 days of elections involving federal candidates.
As the U.S. Department of Justice website explains:
[T]he Act requires list maintenance programs to incorporate specific safeguards, e.g., that they be uniform, non-discriminatory, in compliance with the Voting Rights Act, and not be undertaken within 90 days of a federal election.
While Florida held its presidential preference primary in January, its general primary will be held August.
Last week, The Advancement Project, a civil rights group, called on Florida Secretary of State Ken Detzner to halt the purge, stating:
The Florida Department of Elections is conducting a broad sweep of election rolls, purging the names of Florida residents through flawed methodologies that are likely to keep thousands of U.S. citizens from being able to exercise their right to vote in November [...] The NVRA expressly prohibits states from systematically removing voters from the rolls within 90 days prior to a federal election. With Florida's primary being scheduled for August 14, 2012, the state's new program falls within this window and is in violation of the federal law.
The Advancement Project says that's not the only law the Florida purge is breaking. Because five Florida counties are covered under the 1965 Voting Rights Act, the state has to pre-clear any major election changes with federal officials before they're allowed to proceed.
And while the Department of Justice pre-cleared Florida's voter list maintenance programs in 2001, the new purge represents a substantial change -- something that the DOJ warned at the time would require them to seek approval again, which the state hasn't done.*
Florida's response? According to NPR:
The secretary of state's office says it reads the law differently and plans to continue its efforts to remove ineligible voters from the rolls.
* UPDATE: Soon after this story was posted, the Department of Justice sent a letter to Florida's Secretary of State calling on them to halt the voter purge. The DOJ said Florida's actions violated both laws highlighted in Facing South's story: National Voter Registration Act, which prohibits major changes to voter list administration within 90 days of a federal election, and the Voting Rights Act, which requires Florida to pre-clear any major voting changes that affect five covered counties. Read the full letter, which was obtained by Talking Points Memo, here.
Tags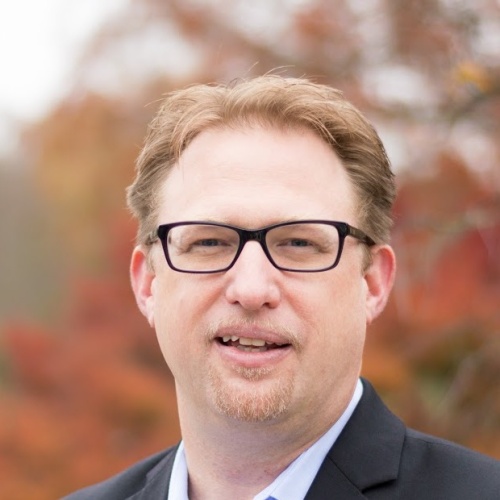 Chris Kromm is executive director of the Institute for Southern Studies and publisher of the Institute's online magazine, Facing South.