NC business groups prepare to unleash big money in state elections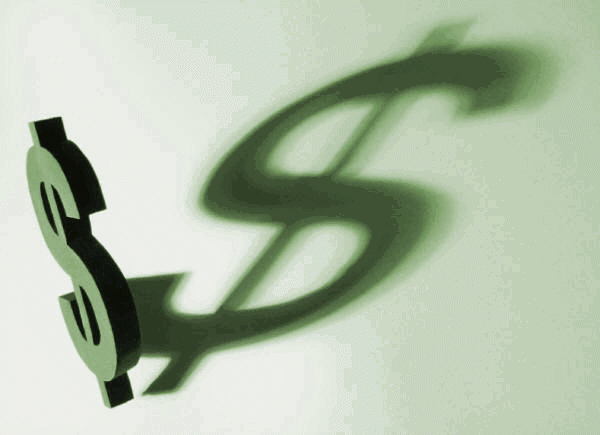 In a 5-4 summary decision [pdf] this week, the Supreme Court shot down a 1912 anti-corruption law in Montana which held that a "corporation may not make . . . an expenditure in connection with a candidate or a political committee that supports or opposes a candidate or a political party."
By siding with the challenger to the law, the American Tradition Partnership -- a business-backed group which has led political attacks on climate scientists -- the court reaffirmed their 2010 Citizens United decision, allowing corporations to spend freely on elections.
While not surprising, the Supreme Court's decision leaves no doubt that corporations (and, at a smaller level, unions) can dig into their treasuries for independent election expenditures, or campaign money that doesn't go through a candidate or party. Federal Super PACs linked to, but nominally independent from, presidential hopefuls have already spent more than $93 million in the 2012 election cycle.
But that's just the tip of the iceberg in a campaign season that promises to shatter records for election spending, with business-backed groups at the forefront. The billionaire Koch brothers, who this past weekend gathered with allies at a top-secret retreat in California, have pledged to amass $400 million for attacks on Democrats, followed by the Karl Rove-led groups American Crossroads and Crossroads GPS.
But receiving less attention is the influence such outside corporate spending will have in state politics, where targeted money can have outsized influence. That was the case in 2010 in North Carolina, where three groups backed by discount retail tycoon Art Pope -- a close ally of the Koch brothers -- shoveled more than $2 million into two dozen legislative races in a successful bid to help Republicans win over the General Assembly.
In 2012, corporate groups in North Carolina are gearing up to exert an even stronger influence in the state's elections. Campaign spending reports show a well-organized network of business-backed groups in N.C. poised to spend large amounts of money helping their favored candidates -- most often Republicans, with occasional support for conservative Democrats (especially during primaries).
Among the key groups preparing to spend money in 2012:
* CAROLINA BUSINESS COALITION: Founded in spring 2012, the Coalition is actually two sister groups: The Carolina Business Coalition, Inc. -- known as a 501c6 business association -- and Carolina Business Coalition Education Fund, a 527 election operation. The group's leadership is a who's who of North Carolina Republican business leaders, led by textile baron Allen Gant, Jr. of Glen Raven, Inc.
So far, the Education Fund reports having received $350,000 from its twin CBC, Inc., more than $320,000 of which was spent in an advertising blitz this month for 10 state legislators -- five in the House, five in the Senate.
* REAL JOBS NC: An Art Pope-backed group and veteran of North Carolina's 2010 legislative races, Real Jobs is led by Roger Knight, a Raleigh-based Republican lawyer who also sits on the board of the Carolina Business Coalition. Real Jobs reports to have raised $300,000 so far for 2012 -- $100,000 from Pope's Variety Stores discount chain, $150,000 from RAI Services, Inc. (parent company of R. J. Reynolds Tobacco) and $50,000 from the Republican State Leadership Committee. In 2010, the RSLC gave $1.25 million to Real Jobs. Another connection to the Carolina Business Coalition: Allen Gant, Jr. recently joined Real Jobs NC's board.
* THE NC CHAMBER: Like the Chamber of Commerce nationally, the NC Chamber appears to have turned to the partisan right. Their new political director, former NC Republican Senate Caucus leader Nathan Babcock, openly airs his staunch partisan views on his Twitter feed, and NC Chamber chair Lew Ebert doesn't contain his enthusiasm about the state's new GOP leadership.
The NC Chamber has also launched the NC Prosperity Project, which claims it is "built on the belief that employers are in a unique position to provide their employees with objective information on candidates and public officials." The Prosperity Project is a collaboration with the national Business-Industry PAC, which gives almost exclusively to Republicans (97 percent of expenditures in 2010).
The Chamber is actually a network of eight separate but connected entities in North Carolina; the key political arms being the venerable North Carolina Chamber PAC and the new NC Chamber IE, created specifically to capitalize on the post-Citizens United landscape.
To date, the NC Chamber PAC reports having received just over $67,000 in contributions, including a May check from the Koch Industries, Inc. PAC for $4,000. Meanwhile, an April campaign filing shows the NC Chamber IE has so far raised $125,000 for the 2012 election cycle. In North Carolina's 2012 primaries, NC Chamber IE spent more than $67,000 on eight state legislative races, a mix of Republicans and conservative Democrats.
* AMERICANS FOR PROSPERITY: With Art Pope on the board, North Carolina seems to receive special attention from the national right-wing advocacy group. AfP North Carolina spent more than $280,000 on 19 state legislative races in 2010, with significant overlap with Real Jobs NC. Americans for Prosperity is the lead vehicle for channeling the Koch brothers' largesse; in the last week, AfP has poured $5.5 million into a national ad blitz attacking President Obama, bringing the group's total spending for 2012 up to $20 million so far. The group plans to spend about $100 million total in the 2012 cycle.
Perhaps in response to scrutiny over their overwhelming Republican slant, in North Carolina's 2012 primaries Americans for Prosperity focused its meager $5,100 in independent expenditures on supporting Democrats.
As the North Carolina FreeEnterprise Foundation notes, about 61 percent of the more than $809,000 of outside spending in state-level races in N.C.'s May primary was focused on Democratic races, compared to 39 percent in Republican races. More than $380,000 came from groups connected to the left-leaning State Employees Association of North Carolina and the new group Common Sense Matters.
But North Carolina's general election this November will be a clearer signal of the ideological agenda driving the growing array of outside spending organizations. And so far, it appears the state's business-backed groups are poised to more than make up for any lost ground.
Tags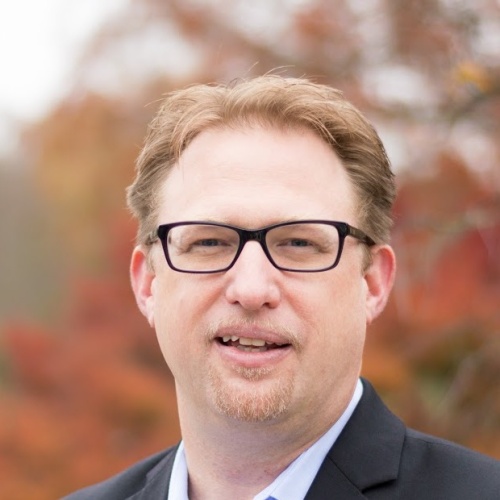 Chris Kromm is executive director of the Institute for Southern Studies and publisher of the Institute's online magazine, Facing South.