Meet the man behind the Muslim conspiracy uproar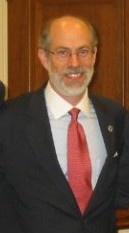 Five U.S. representatives have called for an investigation into whether Muslim extremists have infiltrated the U.S. government -- accusations based on the dubious work of a far-right anti-Muslim extremist from Virginia who helped shape U.S. security policy in the wake of 9/11.

Republican U.S. Reps. Michele Bachmann of Minnesota, Trent Franks of Arizona, Louie Gohmert of Texas, Thomas Rooney of Florida and Lynn Westmoreland of Georgia recently called for investigations into U.S. government involvement with the Muslim Brotherhood, which has become one of the Arab world's most influential political organizations by combining activism with charity work. The lawmakers -- all members of the Bachmann-chaired conservative Tea Party Caucus except for Rooney -- sent letters demanding the probes to the inspectors general for the departments of Homeland Security, State, Defense and Justice, as well as to to the Office of the Director of National Intelligence and the President's assistant for Homeland Security.

Particularly controversial was the lawmakers' June 13 letter to the State Department's deputy inspector general, in which they wrote:
…[T]he Department's Deputy Chief of Staff, Huma Abedin, has three family members -- her late father, her mother and her brother -- connected to Muslim Brotherhood operatives and/or organizations. Her position affords her routine access to the Secretary and to policy-making.
This week Sen. John McCain (R-Ariz.) delivered a speech on the Senate floor in which he blasted the "specious and degrading attacks" against Abedin, the wife of former U.S. Rep. Anthony Weiner (D-N.Y.). Abedin is a U.S. citizen who was born in Michigan and raised in Saudi Arabia by her educator parents. Her father, now deceased, was born in British India and her mother is from Pakistan.

"These allegations about Huma and the report from which they are drawn are nothing less than an unwarranted and unfounded attack on an honorable citizen, a dedicated American and a loyal public servant," McCain said.

The report that McCain referred to is "The Muslim Brotherhood in America: The Enemy Within," published by the Center for Security Policy, a right-wing think tank founded by Frank Gaffney Jr., who lives in Leesburg, Va. Gaffney was featured in a recent report on activists heading up the radical right by the Southern Poverty Law Center, an Alabama-based watchdog group that monitors political extremists.

The SPLC notes that last year Gaffney called on Congress to revive the House Un-American Activities Committee -- the body best known for its blacklist of alleged communists in post-World War Two Hollywood -- to root out Islamist operatives that he claims are working to replace U.S. democracy with a totalitarian Islamic state.

Gaffney also served as a witness in the lawsuit that sought to prevent the construction of an Islamic community center and mosque in Murfreesboro, Tenn., linking it to a plot to impose Islamic law. The center is preparing to open this month after a long battle "marked by legal wrangling, vandalism and anti-Muslim sentiment," CNN reports.

SPLC points out that the sole evidence for Gaffney's conspiracy theory is a 20-year-old document outlining a plan for a Muslim takeover of the U.S. government, think tanks, schools and other institutions that's been debunked as the fantasy of a single member of the Muslim Brotherhood.

Gaffney wasn't always such a fringe character, as SPLC notes:
He served in the Pentagon and in 1987 was nominated to serve as an assistant secretary of defense, although the Senate did not confirm him. In 1988, he founded the Center for Security Policy (CSP), a hawkish but once-respectable think tank. As recently as in 2002, a prominent British newspaper listed him with Iraq invasion cheerleaders Paul Wolfowitz, Douglas Feith, and Richard Perle as one of the men "directing" then-President George W. Bush's post 9/11 security doctrine.
But at some point, SPLC observes, Gaffney "seems to have snapped."

(Photo of Gaffney via Wikipedia.)
Tags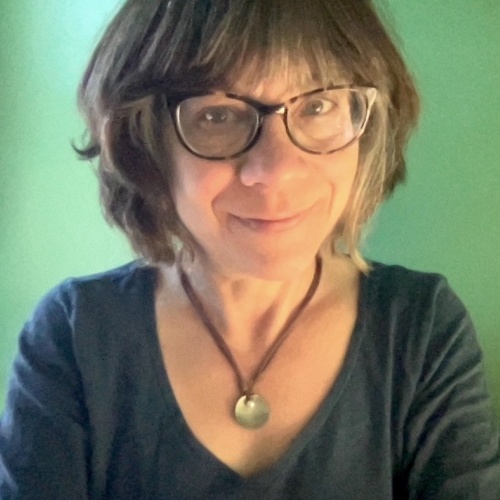 Sue is the editorial director of Facing South and the Institute for Southern Studies.