The big money behind the assault against sea level rise science in North Carolina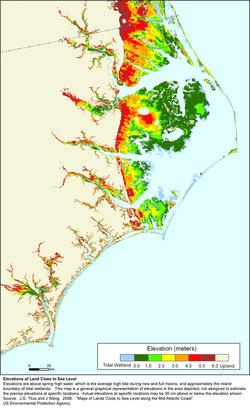 A bill that would block North Carolina agencies from considering the latest science of sea level rise in making planning decisions has gotten a lot of attention nationally -- from a Scientific American
blog post
that said the state was "making sea level rise illegal" to a
segment on the satiric Colbert Report
that accused the state of addressing the crisis predicted by climate models "by outlawing the climate models."
But what hasn't gotten much scrutiny are the politically powerful development interests behind the controversial measure.
Some background: Last week, North Carolina's Republican-controlled General Assembly passed a
revised version of House Bill 819
, which bars state agencies from taking into account scientific predictions of accelerated sea level rise due to climate change for four years while ordering the state's Coastal Resources Commission (CRC) to further study the issue. A previous CRC study that reviewed the best science to date
predicted a one-meter rise by 2100
.
The original bill would have ordered the CRC to consider only a steady, linear rate of rise based on past patterns, ignoring factors like fast-melting ice caps and ocean expansion caused by a warming atmosphere. That is, it would have ordered the state to consider a rise of only about 8 inches as opposed to the 39 inches predicted by the latest science. Tweaked in response to public uproar, the revised legislation is with Democratic Gov. Beverly Perdue, who has the option of vetoing it. Environmental advocates report that at least 1,200 emails have gone to the governor requesting a veto on that and other anti-environment bills.
The push for the legislation came from a group called
NC-20
, which is comprised of development interests in the state's 20 coastal counties. The group's chair is Tom G. "Tommy" Thompson, director of the
Beaufort Economic Development Commission
, and its president is Willo Kelly, a former
lobbyist for the Outer Banks Home Builders Association
. The board also includes a number of realtors and home builders, who worry about the financial impact of any limits on coastal development. (For more on NC-20, click
here
.)
The group's scientific advisor is
John Droz
, a climate science contrarian and real estate investor who owns properties along the North Carolina coast. Droz, who has degrees in physics and mathematics, has never published a peer-reviewed article in a scientific journal and has
given presentations against wind energy
to state lawmakers and the public that were marred by errors of fact. He is a
senior fellow
at the
American Tradition Institute
, a conservative think tank with
ties to fossil fuel interests
that promotes skepticism about global warming and renewable energy and has
targeted a leading climate scientist
with a controversial lawsuit.
NC-20
argues
that the cost of accepting the CRC's estimates of sea level rise "would be incalculable." The group
claims
that the projected 1 meter rise in sea level by 2100 is a "myth promoted by manmade global warming advocates" rather than a serious prediction based on science.
The bill's primary sponsor was state
Rep. Pat McElraft
(R-Carteret), a sales representative and real estate broker who previously served as a town and county commissioner in her coastal North Carolina community. Development interests have played a key role in financing McElraft's political career. Since McElraft was first elected to the General Assembly in 2007, real estate has been the top industry contributor to her campaign, according to the National Institute on Money in State Politics'
FollowTheMoney.org database
. Her single biggest contributor has been the N.C. Association of Realtors, followed by the N.C. Home Builders Association.
The real estate industry has also been generous to the N.C. House leadership, whose support was crucial to advancing the measure. Real estate has been the third-biggest industry contributor to House Speaker Thom Tillis' campaign since he first won a seat in the chamber in 2006, trailing only health professionals, lawyers and lobbyists, and Tillis himself. In the run-up to Tillis' last election in 2010, the
second-largest single contributor to his campaign
was the North Carolina Association of Realtors.
Real estate and home builders have long wielded outsized political clout in North Carolina. A 2007
research report
by the watchdog group Democracy North Carolina documented how those two interest groups "saturate the General Assembly with contributions" -- and how their contributions have been growing over time.
The N.C. Association of Realtors donated over $1.5 million to the campaigns of the state's politicians from 2004 to 2012,
according to FollowTheMoney.org
. In the last election cycle, real estate was the among the top industry contributors to North Carolina politicians, donating over $1 million to state candidates.
While about 57 percent of its contributions went to Republicans, real estate is also an important source of campaign cash for Democrats. In fact, when Perdue last ran for governor in 2008, the industry was among her top contributors, donating over $664,000. The industry has also been among the
top contributors to Lt. Gov. (and former state Sen.) Walter Dalton
, who's now running to succeed Perdue, and it's been the
top industry contributor
to past campaigns of this year's Republican gubernatorial nominee, Pat McCrory.
With Perdue expected to make a decision on H819 soon, it will be interesting to see how the sea level rise controversy plays out in the state, which is in an area of the Atlantic Coast that the U.S. Geological Survey has
identified as a hotspot
for rising seas. Along the North Carolina coast, sea levels are expected to rise three to four times faster than elsewhere around the globe.
In the end, will North Carolina's leaders decide that the best way to proceed is by listening to the vested interests that fund their campaigns? Or will they heed the warning that state Rep. Deborah Ross (D-Wake) delivered during the debate over the bill.
"By putting our heads in the sand literally, we are not helping property owners," Ross said. "We are hurting them. We are not giving them information they might need to protect their property. Ignorance is not bliss. It is dangerous."
Tags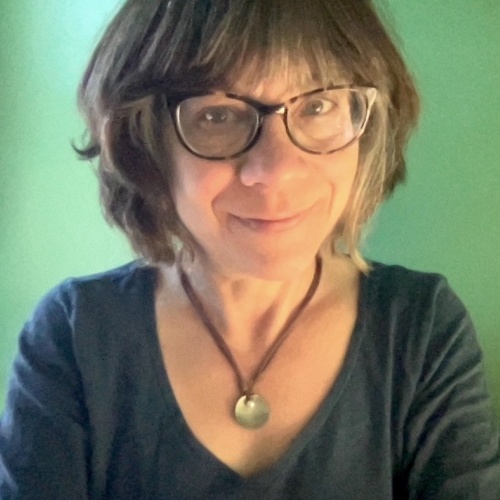 Sue is the editorial director of Facing South and the Institute for Southern Studies.