Chick-fil-A's history of workplace discrimination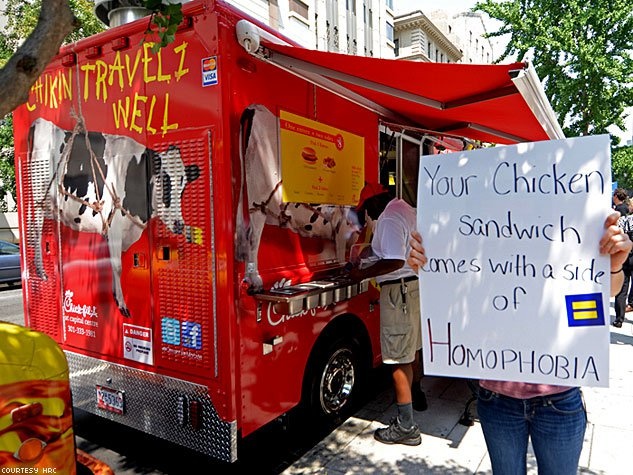 In the debate raging over Chick-fil-A's position on gay rights, some defenders of the Georgia-based fast-food chain have claimed that despite Chief Operating Officer Dan Cathy's statements against same-sex marriage and the company's generous funding of anti-gay groups, the outspokenly Christian corporation doesn't discriminate against workers.

But in fact, the company has been sued at least a dozen times for employment discrimination, according to Forbes magazine.

One of the cases involved Aziz Latif, a former Chick-fil-A restaurant manager in Houston, who sued the company in 2002 because he was fired a day after refusing to participate in a group prayer to Jesus Christ at a company training program. Latif is a Muslim. The suit was settled, but the terms were not disclosed, Forbes reported.

More recently, a former employee of a Chick-fil-A restaurant in Georgia sued the company for wrongful termination, alleging she and other women employees were victims of gender discrimination.

According to the lawsuit filed under Title VII of the Civil Rights Act, Brenda Honeycutt began working at a Chick-fil-A in Duluth, Ga. 1991 and was promoted to a general manager in 1997. But Jeff Howard, the restaurant's owner and operator, "routinely made comments to [Honeycutt] suggesting that as a mother she should stay home with her children."

In April 2011, Howard hired a man named Bill Green as a general manager and began holding management meetings with him and two other male managers but excluded Honeycutt. In late June, Howard fired Honeycutt, telling her and other employees that he did so so she could be a stay-at-home mother.

The lawsuit alleges a pattern of discrimination against female employees at the Duluth, Ga. restaurant. A female kitchen manager was demoted after she became a mother and was later fired and replaced by a man. Four other women were also demoted, allegedly without just cause.

Honeycutt first took her complaint of gender discrimination to the Equal Employment Opportunity Commission, which investigated and granted her a notice of right to sue. Honeycutt is seeking to get her job back as well as lost wages and compensation for humiliation, emotional distress and other damages.

Another lawsuit filed earlier this year against a California Chick-fil-A claims that four former employees of the restaurant were sexually harassed by their boss -- and when they took their complaints to the owner, they were first ignored, then fired, then reported to immigration authorities in an attempt to have them deported.

Forbes noted that Chick-fil-A might face more discrimination lawsuits if it didn't screen potential hires and operators so rigorously, with many job candidates going through a yearlong vetting process with dozens of interviews that can last as long as five hours. The parent company also asks people who apply for operator licenses to disclose their marital status, number of dependents, and involvement in community, civic, social, church and professional organizations.

Federal law does not prohibit employers from asking potential hires questions about religion and marital status during interviews, and companies have even wider latitude in approving franchisees.

Since Cathy made his anti-gay marriage remarks last month, the chain's image with consumers has taken a hit. According to YouGuv's BrandIndex, the company's overall ratings among fast food eaters has dropped to its lowest levels in two years:
On July 16th, the day the Baptist Press published its Dan Cathy interview, Chick-Fil-A's Index score was 65, a very substantial 19 points above the Top National QSR Sector average score that day of 46.
 

Four days later, Chick-Fil-A had fallen to 47 score, three points below the Top National QSR Sector average score of 50. This past Wednesday, Chick-Fil-A had a 39 score compared to the Top National QSR Sector average score of 43.
In its home base of the South, Chick-fil-A's BrandIndex dropped from 80 on July 16 to 44 last week. Its biggest drop took place in the Northeast, where it fell from 76 to 35. And while its score in the Midwest initially jumped from 45 on July 16 to 70 two days later, it has since fallen back to 45.
Tags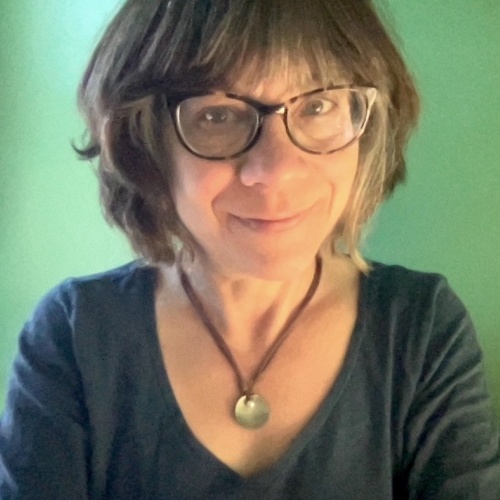 Sue is the editorial director of Facing South and the Institute for Southern Studies.