GOP Convention: Anti-government message a tough sell in Florida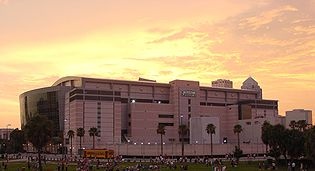 This week Republicans revealed the theme of their national convention in Tampa, Fla., which kicks off on Aug. 27: "We Built It."
A GOP press release says the message pays homage to those who "achieve their dreams within the free enterprise system," but it's also a jab at President Obama.
It also fits the anti-government views of Republican VP pick Rep. Paul Ryan, who famously makes uber-libertarian Ayn Rand "required reading" for his staff and interns because of the impact it's had on his own thinking.
But in Florida, bashing the public sector can be a hard sell. If anything, the Sunshine State's economy is a testament to the lingering significance of government in delivering jobs and services.
Start with the Tampa Bay Times Forum, the arena where Republicans will gather next week. As reported by Media Matters, the Forum was built in 1996 by the Tampa Bay Sports Authority, a public agency founded in 1965. Most of the money to build the arena came from public sources; according to one estimate, government dollars accounted for 62 percent of the hockey stadium's budget.
On top of that, the city of Tampa has already spent $2.7 million on a host of beautification projects. According to the Associated Press, "New trees, shrubs and flowers are sprouting up everywhere." Then there's the security detail previously reported in Facing South: Tampa police received a $50 million grant from Congress to pay for radios, bicycles, even an armored vehicle, not to mention the 4,000 officers on the ground.
DEPENDENCE ON DEFENSE AND SPACE
But the convention logistics point to a larger reality in Florida: For all the anti-government rhetoric, it's a state that depends on -- and in some cases, embraces -- government stimulus to keep the economy moving.
Exhibit A: Federal military dollars. The $58 billion defense industry is about 10 percent of the state's economy, one of the largest shares in the country. Federal military money flowing to Florida nearly tripled over the last decade. And while other states lost military jobs during the Pentagon's 2005 round of base realignment, Florida came out ahead.
Now, Florida officials -- including the Republican leadership -- are viewing with alarm the budget impasse in Congress, which could trigger up to $500 billion in automatic cuts to military spending in 2013 if it's not resolved. According to the Florida League of Defense Contractors, that could throw more than 40,000 Floridians out of work.
Faced with the prospect of lost federal military dollars for Florida, deficit hawk Rep. Allen West, a Republican representing Florida's 22nd district, said this month that the defense budget should be a "sacred cow" immune from cuts.
Florida's precarious reliance on federal spending was also highlighted by the announcement that NASA's space shuttle program was coming to an end. According to USA Today, the Space Coast  -- centered around the Kennedy Space Center -- is bracing for an "economic meltdown" with the demise of the shuttle program. Melissa Stains, head of the Cocoa Beach Regional Chamber of Commerce, says 25,000 people will take a hit by the time it's over.
Even Republican Gov. Rick Scott, who in his zeal to slash government closed a state hospital in the midst of the worst tuberculosis outbreak in 20 years, understands the government-driven space economy's importance. In spring 2012, he signed a bill expanding eligibility for public funding of space-related projects, saying:
With more than 2,000 aviation and aerospace companies employing more than 83,000 workers in Florida, there's no denying how important the space industry is to our economy ... This bill is important to Florida's space industry and I applaud the bill sponsors and Space Florida for making it a priority.
And even while Florida's Republican leaders have pushed hard to slash state and local government jobs -- altogether, about 45,000 positions were cut between January 2008 and April 2012 -- much of the fiery rhetoric is just grandstanding.
Although Republicans have dominated state government for the last 25 years -- including all but eight years in the governor's mansion -- the percentage of Florida workers employed by state and local government has gone down by only one percentage point between 1990 and 2012, from 16 to 15 percent, according to state records.
FUNDING THE ANTI-GOVERNMENT MANTRA
Florida's dependence on public spending hasn't stopped leading conservatives -- especially those with deep pockets -- from aggressively pushing an anti-government agenda in the state. Two hours south of Tampa, at Florida Gulf Coast University in Fort Meyers, the 250+ economics and finance majors coming to campus this fall will get a copy of Ayn Rand's novel, "Atlas Shrugged."
The book is just one part of a well-funded program at the school to promote "free-market capitalism" in general, and Rand's views in particular. Six faculty positions for pro-market scholars are funded, as are numerous events and classes.
And best of all for Florida Gulf Coast University, which like many universities has faced funding cuts, these programs are almost entirely supported by wealthy conservative philanthropists. Supporters have included the BB&T Foundation, led by former CEO John Allison, who in 2008 said they had made 37 grants to colleges totalling $38 million to promote Ayn Rand's thought.
Allison now leads the libertarian Cato Institute, which recently emerged from an internal battle involving its biggest funders, right-wing billionaires Charles and David Koch. The FGCU conservative scholars have also garnered support from the Charles G. Koch Charitable Foundation; the 2009-2010 annual report [pdf] even lists a "Koch Movie Night" as among its activities.
At Florida State University in Tallahassee, newspapers last year uncovered the terms of a $1.5 million gift the Kochs had made to the school. It not only made Rand required reading, but also mandated that the Kochs be allowed to appoint an advisory committee that would vet potential hires, and threatened to pull funding if the hired faculty didn't meet Koch's free-market "objectives." Koch rejected 60% of the faculty's suggestions during the first round of hires in 2009.
Meanwhile, this week Florida officials again contemplated the grim prospects of dried-up federal spending if the congressionally-mandated cuts go through. According to one estimate, the total impact on military and other industries could be more than 80,000 jobs lost.
As Dan Stohr of the Aerospace Industries Association told WPTV in West Palm Beach:
The jobs lost will not just be in industry but rather on Main Street. A lot of these small companies don't have the cash reserves to survive significant reductions in spending. So, they'll shut their businesses or move elsewhere if they have to.
Image: The Tampa Bay Times Forum, home of the 2012 Republican convention, created by a public agency and largely funded with taxpayer dollars. (Wikipedia)
Tags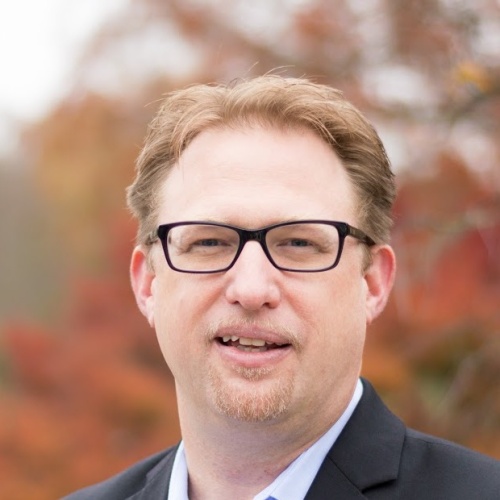 Chris Kromm is executive director of the Institute for Southern Studies and publisher of the Institute's online magazine, Facing South.