VOICES: Why expanding Medicaid ought to be a no-brainer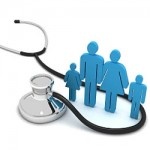 By Adam Searing, NC Policy Watch
Now that the U.S. Supreme Court has upheld the Affordable Care Act, North Carolina is uniquely positioned to move forward with implementing this expansion of coverage for the 1.5 million of our citizens who lack health insurance.
Thanks to the hard, behind-the-scenes work of many health leaders, from hospital directors to consumer advocates, the N.C. Institute of Medicine has developed a plan to make reform work for North Carolinians (see www.nciom.org), easing the way for tax credits so families and businesses can purchase coverage, strengthening our community health system and making it easy for people to sign up for a health plan if they are self-employed or work in a small business that doesn't already provide coverage.
North Carolina and other states have one more decision to make, however, as a result of the Supreme Court ruling -- whether or not to extend Medicaid benefits to the lowest-income adults as part of the Affordable Care Act.
For North Carolina and moderate states with a long history of advancing innovative health programs, this decision will be easy. Morally, leaving 500,000 of our poorest fellow citizens uninsured while we move forward with tax credits to help make coverage more affordable for middle-class families is an unthinkable step for most of us. A family of three would have to be making less than $2,116 a month in total income before they would qualify for Medicaid under the expansion; that family deserves affordable health coverage just as much as anyone else.
Financially, the decision for North Carolina to expand Medicaid coverage is an easy decision too. Under the Affordable Care Act, the federal government will pay for an average of 93 percent of the costs of the expansion. The most conservative financial estimates show that while North Carolina will pay about $138 million a year, the federal government will pump $2.5 billion a year into the state -- more than $15 billion over the next six years -- to care for people who sign up for Medicaid.
North Carolina's share is just about 2.6 percent more than we would have spent without expanding coverage and doesn't include substantial savings to county and local governments that are already picking up a great deal of the cost of health care for people currently without health insurance.
And this $15 billion federal infusion will truly provide a massive and much-needed boost to the economy. This money will go directly to doctors, nurses, hospitals and many other health professionals all over North Carolina. Especially in rural areas, many of our smaller hospitals, physician practices and health clinics already take care of many of the 500,000 people who are now uninsured but will be able to sign up for Medicaid.
Rural hospitals and rural health practices are especially hurting because of the large number of people they take care of who can't pay their bills. With the Affordable Care Act's Medicaid expansion, even in the poorest areas of North Carolina most of the people needing hospital care or showing up in a community health clinic will be people who have coverage. That's a welcome change not just for the patient but also for the rural hospital desperately watching the bottom line.
Finally, the Medicaid expansion makes a significant promise to all North Carolinians, rich or poor -- and this is a promise that makes the expansion worthwhile almost on its own.
Under the Affordable Care Act, expanding Medicaid means that all citizens, no matter what their changes in circumstances or the ups and downs of their lives, can be assured that health care will always be there for them and their family. Challenges like losing a job, a loved one's death or serious illness, or utter disaster from a hurricane or other natural event will still be hurdles North Carolinians may face. But with a firm safety net of health coverage through Medicaid, even those of us who are unfortunate enough to lose everything will know there is something critical to our lives we can always count on -- our ability to go to the doctor or hospital when we are sick.
Adam Searing is director of the Health Access Coalition at the N.C. Justice Center.
Tags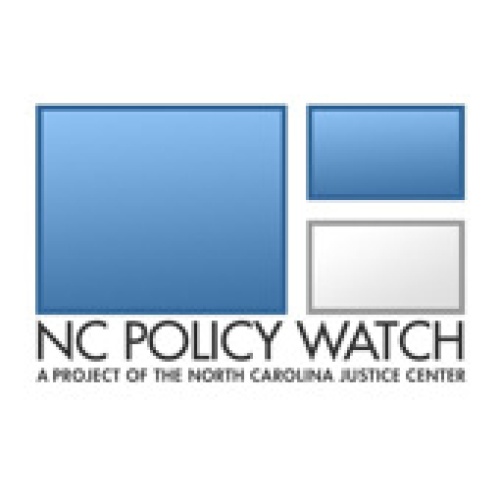 A project of the N.C. Justice Center, N.C. Policy Watch is a news and commentary outlet dedicated to informing the public and elected officials as they debate important issues and to improving the quality of life for all North Carolinians.