Scientists find high levels of coal ash contamination in North Carolina rivers and lakes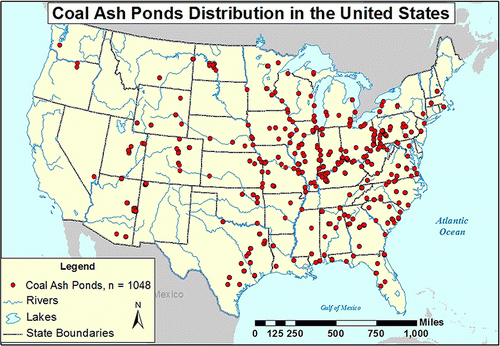 Just days after environmental groups filed a complaint with North Carolina regulators to force electric utilities to clean up coal ash contamination of groundwater found across the state, a new study has found high levels of arsenic and other toxins in North Carolina lakes and rivers downstream from power plants' coal ash ponds.

Researchers at Duke University in Durham, N.C. analyzed more than 300 water samples from 11 water bodies across the state, finding several cases where levels of contamination far exceeded U.S. Environmental Protection Agency (EPA) standards for safe drinking water and aquatic life. The study was published today in the peer-reviewed journal Environmental Science & Technology.

Coal ash is the waste left over after burning coal to produce electricity. Though it contains toxins including cancer-causing arsenic, heavy metals and radioactive elements, it is not regulated as hazardous waste by the federal government. The existing system of weak state oversight has resulted in coal ash contamination violating federal drinking water or health standards at at least 197 sites in 37 states, including 13 sites across North Carolina.

The study's findings suggest that strict federal and state laws designed to reduce air pollution are shifting coal plants' toxic threat to water bodies. In fact, the researchers found that coal plants that use flue gas desulfurization — a technology designed to remove sulfur dioxide from coal plant air emissions — often discharged wastewater with great concentrations of selenium and other contaminants.

"We are saving the sky by putting in more scrubbers to remove particulates from power plant emissions," said Avner Vengosh, a professor of geochemistry and water quality at Duke University's Nicholas School of the Environment and one of the study's authors. "But these contaminants don't just disappear. Our study shows they remain in high concentrations in the solid waste residue and wastewater the coal-fired power plants produce. Yet there is no systematic monitoring or regulations to reduce water-quality impacts from coal ash ponds because coal ash is not considered hazardous waste."

Some of the coal ash-contaminated water bodies supply drinking water to North Carolina communities. For example, the study found that samples of water trapped in sediments in Mountain Island Lake — a primary source of drinking water for Charlotte, N.C. and nearby communities — contained up to 250 parts per billion of arsenic, which is known to cause cancer and other health problems. That's about 25 times higher than current EPA standards for drinking water and nearly twice the EPA standard for aquatic life. Duke Energy's Riverbend Steam Station and its two coal ash ponds are located near the lake, which provides cooling water for the plant.

Samples collected from coal ash waste flowing from the ponds at Progress Energy's Asheville Plant to the French Broad River in Buncombe County, N.C. contained arsenic levels more than four times higher than the EPA drinking water standard and levels of selenium 17 times higher than the agency's standard for aquatic life. Ingested at excessive levels, selenium can cause neurological damage in humans and has also been linked to congenital defects in birds. The samples taken in the Asheville area also showed excessive levels of cadmium, which can damage kidneys; antimony, which has been linked to liver and blood problems in animal studies; and thallium, which can damage the lungs, heart, liver, kidneys and nervous system. Progress Energy became a subsidiary of Duke Energy earlier this year.

The study also found high levels of coal ash contamination in Hyco and Mayo lakes, two popular recreational lakes in the northern part of the state. Progress Energy's Roxboro Power Station is located on Hyco Lake, while the company's Mayo Power Station is located on Mayo Lake.

U.S. power plants produce some 140 million tons of coal ash waste each year. About 40 percent of that is recycled into products including wallboard and agricultural amendments, but most if it ends up in massive unlined impoundments like the ones causing water contamination across North Carolina. Following the collapse of one of these impoundments at the Tennessee Valley Authority's Kingston plant in eastern Tennessee in 2008, the EPA proposed two sets of federal regulation for public consideration — one that would regulate the material as hazardous waste with strict EPA oversight, and the other that would continue to treat it as non-hazardous waste and leave oversight largely up the states. The stricter proposal would also require existing unlined impoundments to be phased out, with the ash moved to landfills designed to handle hazardous waste.

But the strict regulations have encountered opposition from politically powerful electric utilities and sympathetic federal lawmakers, who argue that the rules would be too burdensome. The strict regulations have also met resistance from the coal ash recycling industry, which claims that classifying the waste as hazardous will create a stigma that will complicate recycling efforts.

After the EPA received over 450,000 comments on the two sets of proposed regulations, Administrator Lisa Jackson announced that the agency would delay implementation of either rule while sorting through issues raised by commenters.

Since then, the Republican-controlled House of Representatives has twice passed legislation that would prevent the EPA from regulating coal ash as hazardous waste, but the legislation not advanced in the Democratic-controlled Senate. Last month, however, a bipartisan group of U.S. senators introduced similar legislation to block EPA regulation of coal ash. In response, more than 300 public interest groups from 43 states sent a letter to the Senate opposing the bill, noting that it "leaves our water sources open to contamination with dangerous heavy metals."

As the Duke study shows, the threat of water contamination from inadequately regulated coal ash is very real.

"By volume, coal ash and associated waste represent one of the largest industrial waste streams in the United States today, yet they still aren't regulated as hazardous waste," said Vengosh. "If we really want 'clean coal,' we need to do more to ensure that our air isn't being protected at the expense of our water. Hopefully, this study is a step in that direction."
Tags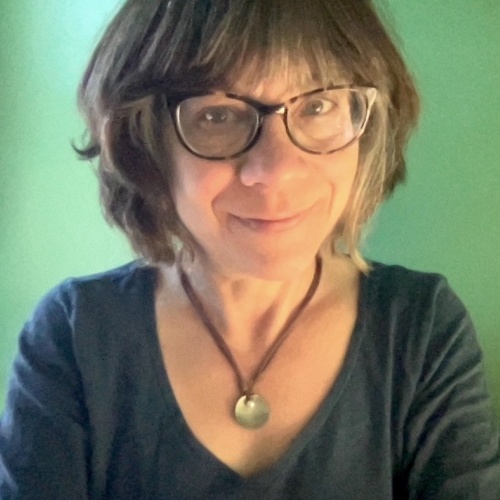 Sue is the editorial director of Facing South and the Institute for Southern Studies.