Mystery firm is election's top corporate donor at $5.3 million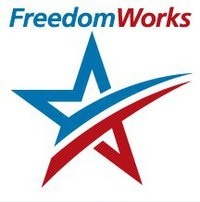 By Michael Beckel and Reity O'Brien, Center for Public Integrity
The biggest corporate contributor in the 2012 election so far doesn't appear to make anything -- other than very large contributions to a conservative super PAC.
Specialty Group Inc., of Knoxville, Tenn., donated nearly $5.3 million between Oct. 1 and Oct. 11 to FreedomWorks for America, which is affiliated with former GOP House Majority Leader Dick Armey.
FreedomWorks' super PAC has spent more than $19 million on political advertising including $1.7 million on Oct. 29 opposing Tammy Duckworth, a Democrat running for Congress in Illinois against tea party favorite Joe Walsh, a first-term incumbent.
The buy was more than four times greater than the group's previous largest single expenditure.
Specialty was formed only a month ago. Its "principal office" is a private home in Knoxville. It has no website. And the only name associated with it is that of its registered agent, a lawyer whose phone number, listed in a legal directory, is disconnected.
Specialty is the biggest and most mysterious corporate donor to super PACs, but it is not unique.
A new analysis by the Center for Public Integrity and the Center for Responsive Politics shows that companies have contributed roughly $75 million to super PACs in the 2012 election cycle.
Super PACs, which were created in the wake of the controversial U.S. Supreme Court's Citizens United decision in 2010, can accept donations of unlimited size from corporations, unions and individuals. They spend the funds mostly on negative advertising.
The Centers' analysis found that 85 percent of money from companies flowed to GOP-aligned groups, 11 percent went to Democratic groups and the remainder went to organizations not aligned with either party.
Prior to Citizens United, corporate spending on candidate advertising was not allowed. The decision raised fears that massive donations from corporate treasuries would flood the election in 2012.
In fact, the largest amounts have come from wealthy businessmen. However, about 11 percent of the $660 million raised by all super PACs through mid-October has come from company treasuries -- mostly privately held businesses, sometimes organized as limited partnerships or limited liability companies.
Yet a few high-profile companies haven't been afraid to jump into the partisan fray.
In mid-October, oil and gas giant Chevron donated $2.5 million to a super PAC close to House Speaker John Boehner, R-Ohio, called the Congressional Leadership Fund, which has aired a bevy of ads attacking Democratic House candidates.
Oxbow Carbon, the energy company owned by billionaire William Koch, the lesser-known brother of conservative industrialists David and Charles Koch, and Contran Corp., the business of Republican super donor Harold Simmons of Texas, have both steered significant sums to the coffers of super PACs.
Oxbow Carbon has donated $4.25 million to GOP super PACs, making it the No. 2 corporate donor to super PACs, while Contran, No. 3, has donated more than $3 million to Republican-aligned groups.
Another top corporate donor is a retirement community in central Florida known as The Villages -- a Republican stronghold where Paul Ryan held his first campaign rally the day after GOP presidential nominee Mitt Romney named him as his running mate.
Developer H. Gary Morse created The Villages more than 50 years ago, and this election cycle, more than a dozen companies connected to Morse and The Villages have collectively steered $1.6 million to GOP super PACs. That's in addition to the $450,000 that Morse and his wife Renee have donated from their personal funds.
Notably, Morse is also the Florida co-chairman of the Romney campaign, and during the Republican National Convention, Morse's Cayman Island-flagged yacht, named "Cracker Bay," was the site of a soiree for some of Romney's top donors and fundraisers.
Other high-profile corporate donors include:
The Apollo Group, a for-profit education company, which gave $75,000 to the pro-Romney Restore Our Future and another $5,000 to JAN PAC, the super PAC of Arizona's Republican Gov. Jan Brewer;
 
Convenience store giant 7-Eleven, which donated $25,000 to Hoosiers for Jobs, a super PAC that supported Sen. Dick Lugar, R-Ind., during his failed primary campaign;
 
Hamburger chain White Castle, which gave $25,000 to the Congressional Leadership Fund;
 
Defense contractor B/E Aerospace, which gave $50,000 to Restore Our Future;
 
Payday lender QC Holdings, which gave $25,000 to Restore Our Future; and
 
Weaver Holdings, the parent company of the Indiana-popcorn company known for its brands "Pop Weaver" and "Trail's End," sold by Boy Scouts across the country, which has donated $2.4 million to American Crossroads, the super PAC founded by GOP strategists Karl Rove and Ed Gillespie.
Only a few other Fortune 500 companies have joined Chevron, which ranks third on the elite list behind only Exxon Mobil and Walmart, in making contributions to super PACs, and none have given as much as the energy giant.
Caesar's Entertainment Corp., for instance, ranked by Fortune at No. 288, has given $150,000 to Majority PAC, a group that is spending to help Democrats retain the majority in the U.S. Senate.
"Fortune 500 companies are the least likely to be the ones who will be out in front giving publicly," said Rick Hasen, a law professor at the University of California-Irvine. "They want to have influence over elections and elected officials, but they don't want to alienate customers."
By category, companies in the finance, insurance and real estate sector donated more than $15 million, "general business sector" firms gave about $14 million and energy sector companies contributed more than $11 million, according to the analysis.
Unions, by contrast, have donated about $60 million to super PACs, from their treasuries or political action committees.
The top union donors include the National Education Association ($9 million), the United Auto Workers ($8.6 million) and the AFL-CIO ($6.4 million). All of these groups have spent heavily on Democratic candidates.
Additional corporate money may be flowing through politically active nonprofits that don't disclose their funders.
"I strongly suspect that most of the corporate money is hiding in plain sight in trade associations like the U.S. Chamber of Commerce," said Ciara Torres-Spelliscy, a professor at the Stetson University College of Law.
For its part, the Chamber -- which collects dues from companies such as Aetna, Chevron, Dow Chemical and Microsoft -- has reported spending more than $35 million on political ads, which have overwhelmingly favored Republican politicians.
Facts about Specialty Group Inc. are scant.
Records filed with the Tennessee Secretary of State's office show it registered on Sept. 26, listing 61-year-old attorney William S. Rose, Jr., as its agent. Rose's $634,000 home -- about a 30-minute drive from downtown Knoxville -- is listed as its "principal office."
Yet the company's money has made a huge impact.
After the cash infusion from Specialty, FreedomWorks produced numerous advertisements, including one that blasts Duckworth as a crony of former Illinois Gov. Rod Blagojevich, who was impeached and sentenced to 14 years in federal prison following a corruption scandal.
Duckworth is a double amputee and Iraq War veteran. She headed Illinois' Department of Veteran Affairs and later served in President Barack Obama's U.S. Department of Veterans Affairs.
FreedomWorks' new ad features grainy footage of Duckworth and audio of her saying, "Gov. Blagojevich has charged me with the mission of taking care of my buddies, and that is what I'm doing." But it leaves out the fact that when she said "buddies," she was referring to other veterans and members of the military.
FreedomWorks for America treasurer and legal counsel Ryan Hecker says the organization only supports candidates who are "ethically right."
Anton Becker, Duckworth's campaign press secretary, says it's conservative outside groups who are peddling "lies."
When asked for details about Specialty Group and the source of its contributions, Hecker expressed ignorance, and doubted that voters care about where the money came from.
"We are in compliance with the law, and we are doing what we can to report to the Federal Election Commission," he said. "If there's an issue with Specialty, it's their issue. It's not our issue."
Andrea Fuller of the Center for Public Integrity contributed to this report. This story is a collaboration between the Center for Public Integrity and the Center for Responsive Politics. The Center for Public Integrity is a nonprofit investigative news organization based in Washington, D.C. For more of their stories, please visit http://www.publicintegrity.org/.