Bank of America returns to the scene of the crime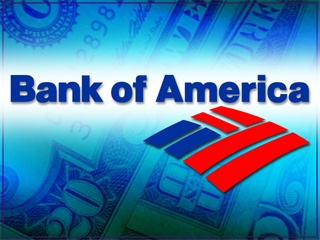 By Phil Mattera, Dirt Diggers Digest
Home buyers beware: Bank of America is returning to the home loan market. According to the Wall Street Journal, BofA is "girding for a new run at the U.S. mortgage business."
It apparently wants to reclaim a share of the fat profits that rivals such as Wells Fargo have been enjoying from a mortgage refinancing boom sparked by low interest rates. Those profits are particularly tantalizing given the other recent news about BofA: it reported a 63 percent decline in fourth-quarter net income.
Ironically, that plunge in earnings was caused by BofA's previous screw-ups in none other than the mortgage market, specifically the billions of dollars it has had to pay Fannie Mae to settle charges that it sold the housing finance agency large quantities of faulty mortgage loans it had originated.
In the most recent settlement with Fannie earlier this month, BofA agreed to pay $10.3 billion while also agreeing to sell off about 20 percent of its loan servicing business. The New York Times front page article on the settlement was headlined: "Big Bank Extends Retreat from Mortgages."
If two major newspapers are to be believed, in the course of just one week BofA went from retreat to advance. By all rights, BofA should not be allowed to perform this about-face.
BofA, including two companies it acquired in 2008, has done so much harm in both the mortgage market and the mortgage-backed securities market that banishment would be the most appropriate punishment.
Let's look back at the record. In July 2008 BofA completed the acquisition of the giant mortgage lender Countrywide Financial, which was becoming notorious for pushing borrowers, especially minority customers, into predatory loans and was growing weaker from the large number of those loans that were going into default. Later that year, amid the financial meltdown, BofA was pressured to take over the teetering investment house Merrill Lynch.
Merrill came with a checkered history. In 1998 it had to pay $400 million to settle charges that it helped push Orange County, California into bankruptcy four years earlier with reckless investment advice. In 2002 it agreed to pay $100 million to settle charges that its analysts skewed their advice to promote the firm's investment banking business. In 2003 it paid $80 million to settle allegations relating to dealings with Enron. In an early indicator of the problem of toxic assets, Merrill announced an $8 billion write-down in 2007. Its mortgage-related losses would climb to more than $45 billion.
BofA participated in the federal government's Troubled Assets Relief Program (TARP), initially receiving $25 billion and then another $20 billion in assistance to help it absorb Merrill, which reported a loss of more than $15 billion in the fourth quarter of 2008. In 2009 BofA agreed to pay $33 million to settle SEC charges that it misled investors about more than $5 billion in bonuses that were being paid to Merrill employees at the time of the firm's acquisition. In 2010 the SEC announced a new $150 million settlement with BofA concerning the bank's failure to disclose Merrill's "extraordinary losses."
In 2011 BofA agreed to pay $315 million to settle a class-action suit alleging that Merrill had deceived investors when selling mortgage-backed securities. The following year, court filings in a shareholder lawsuit against BofA provided more documentation that bank executives knew in 2008 that the Merrill acquisition would depress BofA earnings for years to come but failed to provide that information to shareholders. In 2012 BofA announced that it would pay $2.43 billion to settle the litigation.
The Countrywide acquisition also came back to haunt BofA. In 2010 it agreed to pay $108 million to settle federal charges that Countrywide's loan-servicing operations had deceived homeowners who were behind on their payments into paying wildly inflated fees. Four months later, Countrywide founder Angelo Mozilo reached a $67.5 million settlement of civil fraud charges brought by the SEC. As part of an indemnification agreement Mozilo had with Countrywide, BofA paid $20 million of the settlement amount.
In May 2011 BofA reached a $20 million settlement of Justice Department charges that Countrywide had wrongfully foreclosed on active duty members of the armed forces without first obtaining required court orders. And in December 2011 BofA agreed to pay $335 million to settle charges that Countrywide had discriminated against minority customers by charging them higher fees and interest rates during the housing boom. In mid-2012 the Wall Street Journal reported that "people close to the bank" estimated that Countrywide had cost BofA more than $40 billion in real estate losses, legal expenses and settlements with state and federal agencies.
BofA faced its own charges as well. In 2010 it agreed to pay a total of $137.3 million in restitution to federal and state agencies for the participation of its securities unit in a conspiracy to rig bids in the municipal bond derivatives market. In 2011 BofA agreed to pay $2.8 billion to Fannie Mae and Freddie Mac to settle charges that it sold faulty loans to the housing finance agencies.
BofA was one of five large mortgage servicers that in early 2012 consented to a $25 billion settlement with the federal government and state attorneys general to resolve allegations of loan servicing and foreclosure abuses. Six months later, an independent monitor set up to oversee the settlement reported that BofA had not yet completed any modifications of first-lien mortgages or any refinancings.
Earlier this month, BofA was one of ten major lenders that agreed to pay a total of $8.5 billion to resolve claims of foreclosure abuses. Finally, as noted above, BofA agreed to pay $10.3 billion in a new settlement with Fannie Mae.
BofA claims that it has cleaned up its act, but it is difficult to believe that a bank so closely identified with predatory lending and investor deception has truly changed its ways.
* * *
Note: This piece draws from my new Corporate Rap Sheet on Bank of America, which can be found here.