Bulk of Pope Foundation money channeled into conservative advocacy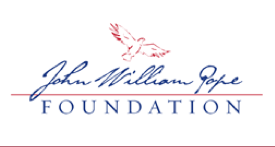 In December 2012, the John William Pope Foundation -- the family foundation chaired and run by North Carolina Republican mega-donor Art Pope, now the state budget director -- issued a press release highlighting more than $800,000 in grants it was giving to a host of widely admired charities, including the Carolina Ballet, Habitat for Humanity and the Triangle YMCA.
Reporters dutifully wrote about the Popes' generosity, including a statement from Art Pope himself praising these "humanitarian organizations" that "provide a helping hand for those in need."
However, an Institute for Southern Studies analysis of the Pope Foundation's latest tax filings show that less than a third of the foundation's money goes to such charities, while the vast majority -- nearly 70 percent -- goes to fund openly conservative advocacy groups and research centers.
Every year, the Pope Foundation aggressively publicizes its grant-making to community services and the arts, issuing a press release each December listing its gifts to such noncontroversial organizations.
But the Pope Foundation never issues a press release profiling its much more substantial backing of avowedly political and more controversial operations -- even though these grants dominate the foundation's philanthropy.
According to the Pope Foundation's latest Internal Revenue Service tax records, filed in November 2012, the foundation granted just over $9.3 million in the 2011-2012 fiscal year. An Institute for Southern Studies analysis finds that more than $6.3 million of those grants, or 69 percent, went to more than 30 groups that openly promote a conservative and/or libertarian policy agenda.
Among the notable beneficiaries of the Pope Foundation's support for conservative causes:
* JOHN LOCKE FOUNDATION: By far the Pope Foundation's biggest grantee, the Raleigh-based conservative think tank received more than $2.6 million from the Pope Foundation in 2011-2012. The Locke Foundation has received more than $26 million from the Pope Foundation since 1994.
* JOHN W. POPE CIVITAS INSTITUTE: Another Raleigh think tank especially vocal on issues including North Carolina voting laws and tax policy, Civitas received more than $1.3 million from the Pope Foundation in its last grant cycle. Civitas has received more than $10 million from the Popes since 2005.
* PUSHING THE CONSERVATIVE AGENDA IN N.C.: Civitas and Locke lead a network of North Carolina conservative groups backed by the Popes. Altogether, conservative North Carolina organizations received more than $5 million from the Pope Foundation, including the N.C. Institute for Constitutional Law and the Pope Center for Higher Education Policy, which is viewed as a leading source of the policy proposals being promoted by Gov. Pat McCrory (R) that are critical of liberal arts education.
* RELIGIOUS RIGHT AND ANTI-GAY GROUPS: In 2012, the Pope Foundation granted $100,000 to the N.C. Family Policy Council, a conservative Christian group and leader in the push for North Carolina's anti-gay marriage amendment that passed in May 2012. Pope has denied any ties to the gay marriage debate but, as the Institute showed, his foundation has given more than $1 million to the Council, steadily increasing its grants as the group has increased its involvement in the gay marriage issue. The foundation also gave $25,000 to the Family Research Council, designated as a "hate group" by the Southern Poverty Law Center for its strident anti-gay views.
* NATIONAL LIBERTARIAN AND CONSERVATIVE CAUSES: The Pope Foundation also gave more than $1 million to a host of openly conservative and libertarian groups nationally, including the Americans for Prosperity Foundation ($150,000), the sister group of Americans for Prosperity, which Art Pope helped lead with the Koch brothers; Institute for Justice ($75,000); Federalist Society ($50,000); Heritage Foundation ($50,000); Reason Foundation ($50,000) and 20 other conservative/libertarian outfits.
A spreadsheet detailing the Pope Foundation's grants to conservative groups and causes can be found here.
The above totals don't include several groups that could be included in the category of promoting conservative policy, like the Jesse Helms Center Foundation -- which, in addition to housing the papers of the arch-conservative former senator from North Carolina, states that part of its mission is to promote "free enterprise" and "traditional American values."
In 2010, when asked about his backing of conservative groups and causes, Art Pope told the Raleigh News & Observer that such grants made up only a "fraction" of the Pope Foundation's philanthropy. But an Institute analysis found that in 2010, more than two-thirds of the Pope Foundation's grants went to politically conservative groups.
But just like in 2012, the Pope Foundation did not publicize the political grants.
Tags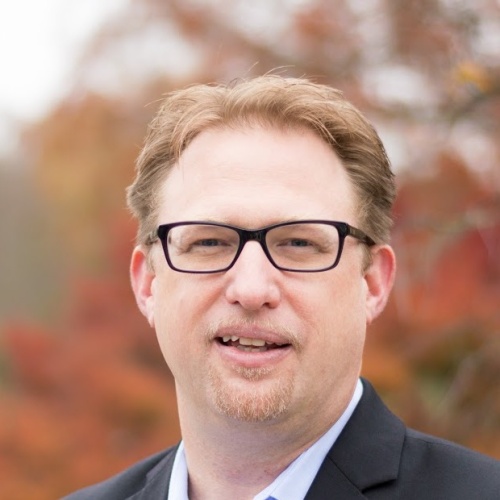 Chris Kromm is executive director of the Institute for Southern Studies and publisher of the Institute's online magazine, Facing South.