Disparate impact and fair housing: Seven cases you should know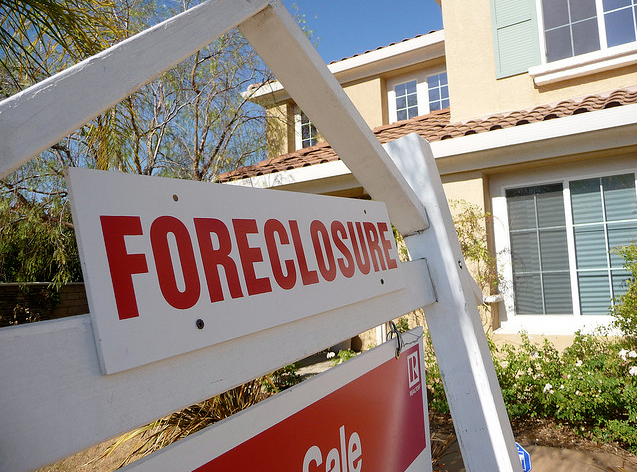 By Christie Thompson, ProPublica
Last week, the Obama administration formalized the legal standard it has used to enforce fair housing laws and hold banks accountable for their role in a foreclosure crisis that hit black and Latino homeowners the hardest.
The U.S. Department of Housing and Urban Development issued a regulation on "disparate impact," codifying a long-used legal precedent that says the Fair Housing Act prohibits practices that result in discrimination "regardless of whether there was an intent to discriminate."
After decades of being denied credit, many minority communities were victim to "reverse redlining" during the foreclosure crisis, as mortgage companies pushed risky loans in hopes of profiting from their higher interest rates and fees. With the disparate impact standard, the Department of Justice was able to argue that the disproportionate harm to communities of color put predatory lenders in violation of the Fair Housing Act and the Equal Credit Opportunity Act.
Now, the Supreme Court is considering hearing a challenge to the disparate impact standard. Some say HUD's new guideline could be "the deciding factor" in whether the standard will withstand the Supreme Court's scrutiny.
As housing officials and civil rights advocates keep their eye on the high court, we've rounded up seven key disparate impact cases you should know about.
United States v. Countrywide Corporation, Countrywide Home Loans and Countrywide Bank
Countrywide, a now-defunct mortgage company owned by Bank of America, gave subprime loans to 10,000 Hispanic and African-American borrowers, while providing prime loans for white borrowers with similar financial situations. (Subprime loans come with higher interest rates to account for a supposed higher risk of default.) A Bank of America spokesperson said the DOJ reviewed loans made before Bank of America purchased Countrywide in July 2008.
As we reported last week, the DOJ reached a $335 million settlement, the US' largest fair lending settlement on record, using the disparate impact standard. Countrywide has not admitted to any discriminatory practice.
The DOJ case against Wells Fargo over violation of the Fair Housing Act is the second largest fair lending settlement in the DOJ's history, after the lawsuit against Countrywide Financial. Brokers at the country's largest mortgage lender were found to have raised interest rates and broker fees for more than 30,000 minority customers. According to lending data, African-American customers in the Chicago area paid on average $2,937 more in broker fees than similarly situated white customers. Hispanic borrowers were charged $2,187 more. Black and Hispanic homeowners also were encouraged to take on riskier subprime loans.
Wells Fargo agreed to a $175 million settlement in July, though the company denies any wrongdoing and says they settled to avoid a "costly legal fight."
Adkins et. all v. Morgan Stanley
The ACLU, along with the National Consumer Law Center and the law firm of Lieff, Cabraser, Heimann & Bernstein, filed a lawsuit in October against Morgan Stanley claiming the financial services firm encouraged lenders to push high-risk mortgage loans on African-American borrowers. The case centers on Detroit, where from 2004 to 2006, African Americans were 70 percent more likely to receive a subprime loan than white borrowers with the same income and credit background.
The case was the first to charge the secondary mortgage market, and not just mortgage companies themselves, with violating the Fair Housing Act. The plaintiffs contend that Morgan Stanley encouraged now-defunct New Century Financial Corporation to sell predatory loans, which targeted predominantly black communities. Morgan Stanley profited by bundling and selling those loans to investors, allegedly knowing borrowers were likely to default.
Morgan Stanley filed a motion to dismiss the case at the end of December. Oral arguments are scheduled to be heard in March.
United States v. SunTrust Mortgage Inc.
The DOJ found that Sun Trust Mortgage allowed its brokers considerable leeway in determining a customer's interest rate, resulting in discriminatory prices for minorities. They were charged with violating both the Fair Housing Act and the Equal Credit Opportunity Act in charging more than 20,000 black and Hispanic customers with higher interest rates and fees between 2005 and 2009.
SunTrust denied any wrongdoing, but settled for $21 million in May.
United States v. C&F Mortgage Corporation
The Justice Department charged C&F Mortgage with violating the FHA and ECOA by raising interest rates for black and Hispanic mortgage customers. C&F did not require its loan officers to document reasons for changing a customer's interest rate from the standard rate, and increased compensation for brokers who charged higher loan prices.
Though C&F denied allegations of discrimination, they settled for $140,000 and began reviewing brokers' compliance with nondiscrimination standards, specifically their justification for large interest rate adjustments. The company also agreed to institute new pricing policies and employee training policies.
Greater New Orleans Fair Housing Action Center et. al v. HUD and Paul Rainwater, Executive Director of the Louisiana Recovery Authority
In 2008, New Orleans housing organizations and local homeowners accused HUD and the Louisiana Recovery Authority of discriminating against black homeowners in the aftermath of Hurricanes Katrina and Rita. The Road Home program was supposed to provide storm victims with funding to rebuild their homes, but based their compensation on their house's original value rather than the cost of damage. Houses in black neighborhoods that were identical to houses in white neighborhoods were given far less money to rebuild. 
In 2011, HUD agreed to pay roughly $62 million under a new Blight Reduction Grant Adjustment program. The funding will serve 1,460 eligible homeowners in four parishes that suffered the most damage.
The Department of Justice found that PrimeLending regularly set higher loan prices for African American borrowers. As one of the country's biggest Federal Housing Authority lenders, PrimeLending provides mortgage loans to low-income customers that are guaranteed by the FHA or the Department of Veterans Affairs. PrimeLending incentivized increasing "overages" (higher interest rates) by providing higher compensation for brokers.
The mortgage company settled for $2 million in 2010, and set new loan pricing policies and employee training requirements.
Tags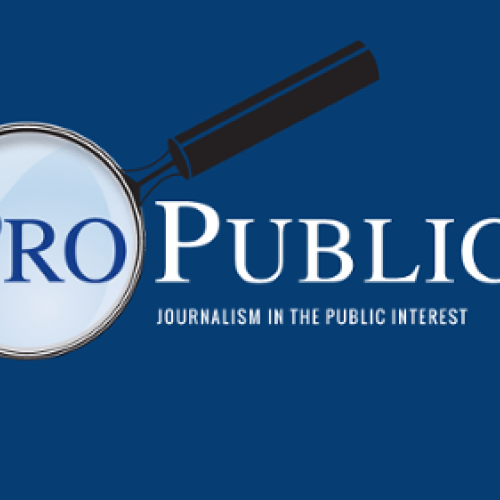 ProPublica is an independent, nonprofit newsroom that produces investigative journalism in the public interest.