New battle over voter ID in the South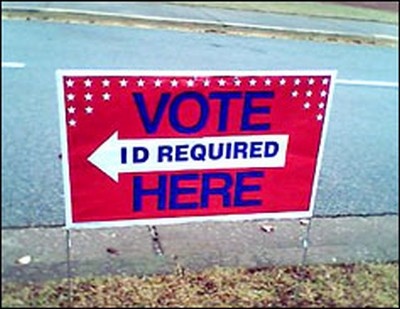 It's like 2011 all over again.
It was two years ago that, after Republicans claimed big gains in state legislatures across the South and country in the 2010 mid-terms, lawmakers made a national push for changes to voting laws, with one of the most controversial being restrictive bills requiring voters to show photo ID at the polls.
Now, with the 2012 elections behind them, state GOP leaders have again pledged to make voter photo ID a priority this year. But has the debate -- and public sentiment about voter restrictions -- changed this time?
States leading the push in 2013 include Arkansas, where Republicans won over the state legislature in 2012 and a House panel advanced a voter ID bill this week, and North Carolina, where a Democratic governor's veto staved off an ID bill in 2012, but newly elected GOP Gov. Pat McCrory has signaled he'll support a looming measure.
In February, Virginia lawmakers reversed course from a law passed last year that allowed voters to use a utility bill, pay stub, bank statement, government check, or Social Security card as acceptable identification at the polls. A bill passed by the Virginia legislature eliminates those as acceptable forms of voter ID -- although it leaves alone student ID cards and concealed gun permits -- and now heads to GOP Gov. Bob McDonnell's desk.
Despite these aggressive moves, there's evidence that the debate over voter photo ID is different this time around. The media, which at times seemed to be caught flat-footed in the early stages of the voter ID debate, has since done in-depth reports documenting the laws' disproportionate impact in African-American communities and among young black and Latino voters.
The U.S. Department of Justice also delivered widely publicized blows to voter ID laws in Mississippi, Pennsylvania, South Carolina, Texas and Wisconsin, blocking or delaying their implementation until after the 2012 elections due to concerns about their disproportionate impact on the electorate.
And it didn't help the cause when Republican operatives in Florida acknowledged that the issue of voter fraud was largely a "marketing ploy" to boost GOP votes, or when in June 2012 a Republican state official said that "voter ID is gonna allow Governor Romney to win the state of Pennsylvania," suggesting the law was driven by purely partisan motives.
Civil rights and voting advocates say that bad publicity about the impact of voter ID and other restrictions helped boost voter turnout among African Americans in 2012. It also appears to be chipping away at public support for voter photo ID laws, at least in communities that would be most affected.
For example, in Texas -- where media scrutiny of voter ID has intensified over the last year -- support for the measure has plummeted among African-Americans, according to a recent analysis by Joshua Blank in the Texas Tribune:
In February 2011, an overwhelming 63 percent of black respondents agreed that voters should be required to present a government-issued photo ID to vote (along with 80 percent of whites and 68 percent of Hispanics). When we asked the question again in our October 2012 survey, during the heart of the campaign season, those numbers had dropped precipitously among blacks, to 33 percent.
Support among whites and Latinos has stayed high, although Blank notes that polls tend to undercount low-income voters who would be most affected by the laws.
These divisions are important to remember when voter ID proponents point to polls, as North Carolina's conservative Civitas Institute recently did, that claim to show the public "overwhelmingly supports" voter ID restrictions.
As with most polls, it largely depends on how the issue is framed. As David Wilson of the University of Delaware found in a series of surveys in 2012, support for voter ID was high -- unless the question introduced a comment that some people fear the laws could keep eligible voters from casting a ballot. Wilson also found that supporters of voter photo ID laws were more likely to harbor negative sentiments about African Americans.
Even more striking, Wilson's research suggests the public remains poorly informed about the entire issue: As of mid-2012, 42 percent thought that voter fraud was "common" or "somewhat common" in U.S. elections, despite the lack of any convincing evidence this is true.
In many cases, voters weren't even aware of their state's voter ID laws. When asked if their state required photo ID at the polls, 69 percent of those who said "yes" actually lived in states without a photo ID requirement -- suggesting that some voters may already be wrongfully keeping themselves from voting if they don't have a photo ID card.
Clearly, if there is to be an informed debate about voter ID, the public needs access to more and better information about the issues at stake.
Tags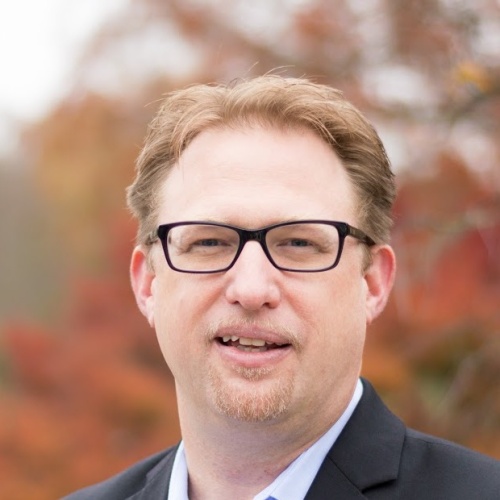 Chris Kromm is executive director of the Institute for Southern Studies and publisher of the Institute's online magazine, Facing South.