VOICES: Competing federal budget plans offer a stark choice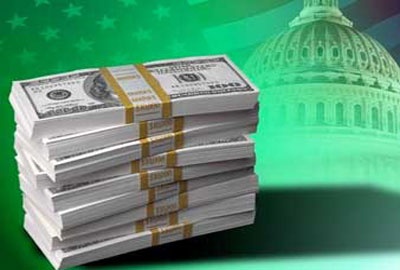 By Allan Freyer, NC Policy Watch
In the latest development in our nation's interminable federal budget wars, the U.S. House and Senate are advancing very different plans for the 2014 federal budget. The first plan -- proposed by Senate Budget Committee Chairwoman Patty Murray -- represents a balanced approach that includes new revenues, while the second plan -- proposed by House Budget Committee Chairman Paul Ryan -- represents an irresponsible approach that gives tax cuts to the wealthiest Americans while enacting deep cuts to those public investments that help children, seniors, and the most vulnerable.
The Murray Plan takes a balanced approach to addressing our nation's budget deficit by including new revenues, targeted spending cuts, and additional investments in jobs creation and economic growth. The plan reduces the federal deficit by $1.85 trillion over the next decade, building on $2.5 trillion in previous deficit reduction since 2011 to put the federal debt on what many economists a sustainable path as a share of the nation's economy. The plan includes:
- $975 billion in new revenues raised through future tax reform efforts that close corporate loopholes and cap personal deductions for the wealthy. Every dollar of additional revenues reduces the need for additional and irresponsible spending cuts, and past studies have suggested this is a realistic target for raising revenues from tax reform.
- $975 billion in targeted spending cuts that protect critical investments in our economy and spare children, seniors, and the needy additional hardship. These savings include $240 billion in cuts to Pentagon programs and $493 billion in reductions in domestic discretionary spending. It also contains $265 billion in Medicare savings and $10 billion in Medicaid savings that explicitly prohibited from harming beneficiaries. The remaining savings come from reduced interest payments on the national debt.
- Efforts to protect the nation's economy. The plan includes two efforts to protect our fragile economic recovery -- $100 billion in new infrastructure spending to support job creation and a slower pace of deficit reduction intended to reduce the short-term negative impact many economists believe reductions in government spending will have on economic growth.
The Ryan Budget takes an unbalanced approach that does not include new revenues and which experts predict would result in the largest increase in inequality in our nation's history. It irresponsibly attempts to balance the federal budget in ten years entirely through spending cuts, while simultaneously including significant reductions in tax rates for corporations and the wealthy. Specifically, the budget includes:
- New tax cuts for corporations and the wealthiest Americans. Not only does the Ryan plan refuse to raise any new revenues, it actually proposes to dramatically reduce them by providing an additional $4.6 trillion in tax cuts by reducing the top tax rate from 39.6 percent to 10 percent. The plan claims to pay for these tax cuts by eliminating loopholes and deductions, but there are no details on what specifically should be eliminated, leaving many researchers to conclude these claims are mathematically impossible. 
- Irresponsible spending cuts to domestic initiatives aiding the needy and supporting our economy. In order to finance these tax cuts for the wealthy and still balance the budget, Ryan's plan cuts domestic spending by $4.6 trillion over the next ten years, including almost $800 billion from those initiatives supporting the neediest Americans, like Pell Grants, SNAP (formerly food stamps), and school lunches. These cuts come on top of the budget's proposal to replace across-the-board sequestration spending reductions with even deeper spending cuts of more than $1 trillion to key domestic discretionary initiatives like education, job training, and food safety -- areas that have already been cut to the lowest levels as a share of the economy since 1962.
- Historically unprecedented cuts to healthcare investments for children, seniors, and the poor. The Ryan plan cuts $2.7 trillion from key healthcare programs like Medicaid (cut by $850 billion) and Medicare (cut by $356 billion) that provide critical medical services to our nation's poor and elderly. In terms of policy, it abolishes the Affordable Care Act, converts Medicaid into a block-grant run by the states, and ends the Medicare guarantee by converting the current program into a premium support program. Experts have estimated that these changes would result in between 40-50 million people -- mostly low-income families and seniors -- losing their health insurance.  
Unlike Ryan's extreme plan, the Murray budget pursues short-term deficit reduction in a responsible, balanced way that does not sacrifice economic growth or increase inequality. It sets the short-term federal deficit on what most economists believe is a sustainable path as a share of the nation's economy -- and does so without sacrificing long-term economic growth. While it does not propose comprehensive entitlement reform, the plan's $275 billion in savings to Medicare and Medicaid take an important first step in this direction without harming benefits.
Last night, the Senate rejected the Ryan plan and sent a strong signal that balance and compromise must be part of the final budget solution. Let's hope that message resonates with the public and the House in the near future.
Tags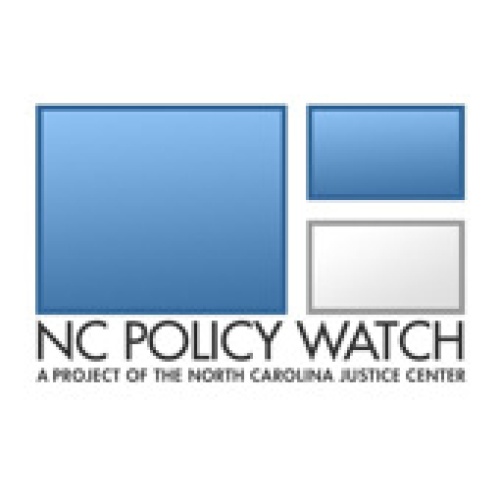 A project of the N.C. Justice Center, N.C. Policy Watch is a news and commentary outlet dedicated to informing the public and elected officials as they debate important issues and to improving the quality of life for all North Carolinians.