Another race case for a hostile Supreme Court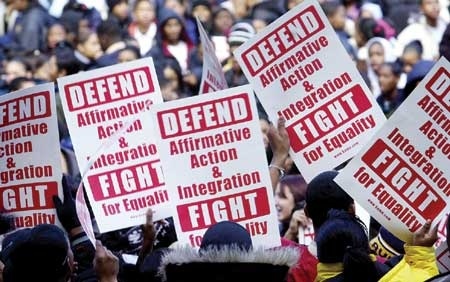 By Nikole Hannah-Jones, ProPublica
Little doubt exists that the Supreme Court's most conservative justices want to do away with affirmative action and other race-conscious programs. And for months, the public has waited to see if they would do it with one broad decision: The case of a Texas woman who said she was denied admission to the university of her choice because she is white.
But last Monday, with a ruling in the Texas case expected at any time, the nation's highest court announced it would hear another affirmative action case out of Michigan. That case challenges a federal appellate court decision that overturned a voter-approved constitutional ban on racial affirmative action in public education, hiring and contracting.
The court's move surprised activists on both sides of the affirmative action issue, who then quickly did the analysis: Instead of a sweeping ruling on affirmative action, the Texas case may be decided more narrowly. In taking another case right on its heels, the activists believe, the court might well have opted to undo the fabric of race-conscious laws and policies thread by thread.
"If the court is poised to deliver a lethal blow to the use of race across the board in college admissions, why would they hear this case in the fall? That confused me a bit," said Ward Connerly, head of the American Civil Rights Institute, which led the successful campaign to eliminate affirmative action in Michigan as well several other states. But either way, he said, "It portends good news from my perspective."
Legal experts agreed.
"The court seems eager to weigh in on race," said Ian Haney-Lopez, a constitutional scholar at the University of California, Berkeley School of Law. "I think we are about to see an even more aggressive stance, not just against affirmative action but limiting anti-discrimination measures themselves."
The Texas and Michigan cases, while both centering on the government's use of race, address substantially different issues.
The Texas case, Fisher v. University of Texas at Austin, challenges whether the Constitution permits the university to consider race in order to achieve diversity when admitting students.
But Schuette v. Michigan Coalition to Defend Affirmative Action deals with whether a ban on affirmative action in the state constitution -- adopted in a statewide vote in 2006 -- violates the 14th Amendment because it discriminates against racial minorities. The U.S. Court of Appeals for the Sixth Circuit ruled that subjecting the use of race to a popular vote that can only be overturned if racial minorities can convince a majority of the population to change their vote deprives racial minorities of equal protection under the Constitution.
William Eskridge Jr., a Yale University constitutional law scholar, said the timing might be unexpected but that this type of case is tailor-made for this Supreme Court.
"This is the classic case where the Roberts court would grant cert," he said. "It's a liberal ruling by one of the courts of appeals overturning a populate initiative or statute that is objected to by racial minorities. That is the sort of case four members of the Supreme Court are strongly opposed to."
But Eskridge said taking this case likely means that whatever the Supreme Court rules in the Texas case will not affect Michigan's.
Several legal scholars agree that the exact nature and reach of the coming rulings likely hinge on one man: Justice Anthony Kennedy.
Chief Justice John Roberts, along with Justices Clarence Thomas, Antonin Scalia and Samuel Alito, make up what is widely regarded as the most conservative bench in seven decades, and they have made it clear they would like to strike down any use of race by the government -- whether that involves voting laws, education or employment. The liberal judges are expected to vote to uphold such cases to address both the legacy of discrimination and current inequalities.
In recent years, the conservative-leaning Kennedy has planted himself in the court's middle ground, consistently narrowing the use of race to address racial inequalities while still allowing for it in some limited instances.
"Kennedy is the crucial decider," said John O. McGinnis, a constitutional law scholar at Northwestern University.
The court's decision to take the Michigan case so close to an expected decision in the Texas case could signal that Kennedy once again has declined to side fully with his conservative brethren on the court.
"The most plausible explanation really is that the court is not going to end this all the way primarily because of Kennedy," Connerly said.
In the Michigan case, voters passed a ballot measure that amended the state constitution to prohibit the use of race in college admissions and government contracting and hiring. Opponents filed suit, arguing that singling out race for a constitutional ban and not other factors discriminated against racial minorities.
"It put up a specific roadblock for minorities," McGinnis said. "It's an issue that goes to state power. It is a different issue from Fisher. That question was whether a state could give some preferences to minorities. This is can they ban it."
Haney-Lopez said the issue is broader than that. "This is not about whether a state can end affirmative action or not; they clearly can," said Haney-Lopez. "It's about whether they can prohibit supporters of affirmative action from going to the legislature like other groups, whether the voters of Michigan can close the doors of government to supporters of affirmative action."
Kennedy, it turns out, wrote the decision striking down a constitutional amendment passed by ballot measure in Colorado that would have banned state and local government from passing laws protecting gays from discrimination. Kennedy wrote that the amendment imposed a "special disability" on gay Americans because they could only gain civil rights protections by convincing enough citizens to vote to amend the state constitution in their favor.
This is the same reasoning that the Sixth Circuit used in a split decision overturning Michigan's constitutional ban on affirmative action.
But Eskridge, the Yale professor, said Kennedy may not necessarily be the only conservative justice standing in the way of a sweeping, precedent-obliterating decision that outlaws any use of race by government to help racial minorities. Robert's unexpected yet critical vote upholding President Obama's Affordable Care Act shows that he has softened some of his earlier hardline views because he has grown increasingly concerned about exposing the court to charges of political activism, he said.
"He is more sensitive to the charge that the court is interfering to trump the political process," Eskridge said.
With that said, the two affirmative action cases should be viewed along with another -- the Voting Rights Act challenge the court also took up this term -- as evidence of the court aggressively moving to confront the issue of whether race remains a category that should trigger government intervention, experts say.
For Connerly, it's a long-hoped-for moment. "The country has reached a place where we believe it is morally wrong to discriminate against anyone based on race," he said, referring, in this instance, to whites.
But Haney-Lopez sees the court's actions as signaling a new nadir when set against the long history of the Supreme Court's role in ensuring opportunities for racial minorities.
"They are crafting new jurisprudence around race and equal protection," he said. "We're in a period where the more hostile contours of this new equal protection will soon crystalize."
Tags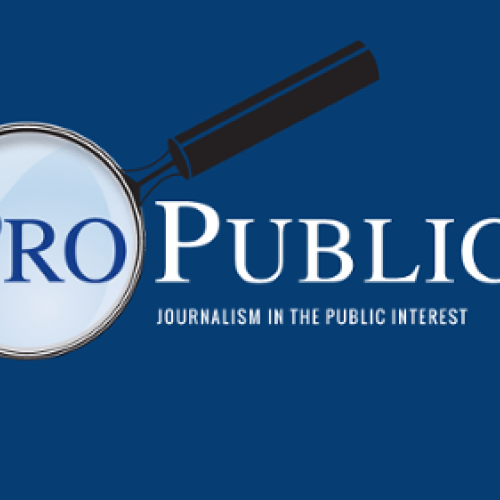 ProPublica is an independent, nonprofit newsroom that produces investigative journalism in the public interest.