Art Pope-backed lawmaker leads push for new voting restrictions in NC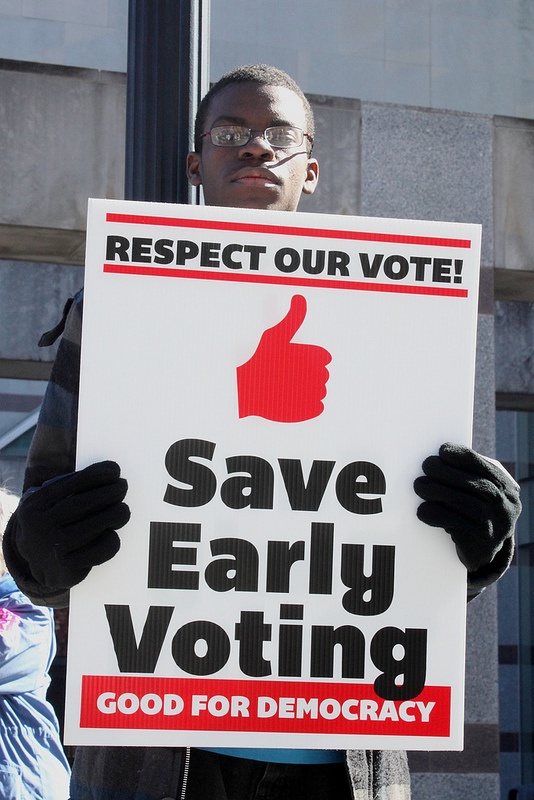 Over the last week, Republicans in the North Carolina Senate have pushed a series of bills with wide-ranging implications for how people vote, including slashing early voting days, eliminating same-day registration, and placing new restrictions on student voting.
The four proposed bills share one common backer: Sen. Bill Cook, a lawmaker from the coast who won by just 21 votes in 2012 but has enjoyed generous backing in his short political career from leading GOP donor -- and the governor's current budget director -- Art Pope.
In 2012, N.C. Republicans were open about their ambitions to pass a strict photo voter ID requirement. But in recent days, Cook has spearheaded a set of GOP-backed bills that propose a breathtaking array of restrictions and changes to North Carolina voting:
* Senate Bill 721, the so-called "Elections Omnibus" bill Cook has co-sponsored, slashes early voting -- used by more than 6 million N.C. voters since being launched in 2008 -- to just six days; eliminates same-day voter registration; delays by five years the eligibility of those with a past felony conviction to vote (and then with new restrictions); and includes the promised new photo voter ID restriction.
* Senate Bill 666, of which Cook is a primary sponsor, also cuts early voting (by a week) and cuts same-day registration at early voting sites. It further proposes a tax penalty for parents whose children register to vote at their college address, curtails early voting, and expands the rights of party-appointed "poll observers."*
*  Confusingly, Senate Bill 667, another bill listing Cook as a primary sponsor, also targets student voters, duplicating the call for a tax penalty on parents who claim students as dependents, as well as erecting new requirements for student voters that will affect their DMV records and tuition rates.
* Senate Bill 541, which lists Cook as a primary sponsor, guts North Carolina's landmark Public Campaign Financing Fund -- a popular program that's been used by 80 percent of qualifying judicial candidates to help keep special interest money out of judge's elections -- and the Voter-Owned Elections Fund, which provides similar public grants to candidates for several Council of State races. (SB 39 also proposes eliminating the judicial public financing program.)
In many ways, Cook is an unlikely leader of the legislature's voting agenda. He only entered state politics in 2010, winning the House District 6 race with just over 53 percent of the vote.
In 2012, Cook opted not to defend his House seat, instead challenging incumbent Democrat Stan White in Senate District 1. Cook's margin of victory was so small he wasn't able to declare victory until nearly a month after Election Day, when White conceded. The final tally at the state election board shows Cook winning by 21 votes.
But Cook has had the support of contributors with deep pockets, most notably Republican mega-donor Art Pope, who was instrumental in launching Cook's political career in 2010.
State campaign finance records show that in 2010, Cook received $16,000 in direct contributions from Pope and his family, the maximum allowed by law. In addition, Cook benefited from more than $79,000 in election year spending from three outside groups backed by Pope: Americans for Prosperity ($22,992), Civitas Action ($11,836.44), and Real Jobs NC ($44,268.75).
In his 2012 state senate run, Cook benefited from another $9,739.28 in expenditures from Americans for Prosperity, bringing his total support from Pope's family and groups to at least $104,836.47.
Pope has also played a central role in North Carolina's voting wars as the chief benefactor behind an array of policy groups that have been the leading advocates for sweeping changes to state election laws.
The John W. Pope Civitas Institute, which receives more than 90 percent of its funding from Pope's family foundation, has been the state's leading policy advocate for voter ID restrictions and dismantling the state's clean elections programs.
Americans for Prosperity and the John Locke Foundation have also targeted the judicial and Council of State public financing programs, castigating them as "welfare for politicians."
From his perch as Gov. Pat McCrory's budget director, Pope himself unveiled a budget last month that specifically targeted the judicial public financing program, as well as the tax check-off for political parties, for elimination.
In other words, the agenda spearheaded by Sen. Cook, GOP lawmakers and Pope and his policy advocates have a unifying theme: easing the rules on campaign contributors, tightening access to the ballot box -- and, in the eyes of voting rights advocates like Bob Hall of Democracy North Carolina, diminishing the voices of ordinary voters. As Hall said in a statement about the new bills:
"This wave of anti-voting measures does not improve the security or integrity of the election system. Each one demonstrates the legislators' deep fear of honest voters who dare to be their equals when it comes time to vote."
NOTE: Other bills related to voting are also being filed. SB 428, whose primary sponsor is Sen. Jerry Tillman, also curbs early voting and eliminates same-day registration.
IMAGE: A supporter of early voting at the HKonJ rally in Raleigh, NC, February 2013 (Flickr/NC Justice Center)
Tags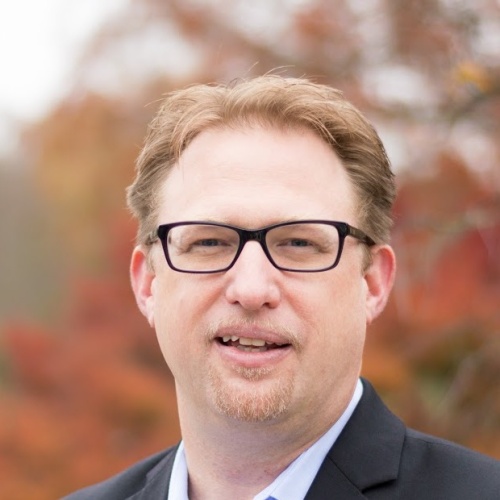 Chris Kromm is executive director of the Institute for Southern Studies and publisher of the Institute's online magazine, Facing South.