In Mississippi, Nissan's ironic disconnect on civil rights and unions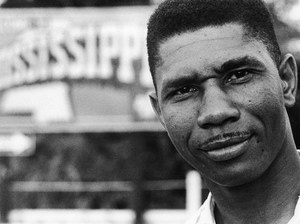 OXFORD, Miss. -- My old friend Ray Smithhart would have loved the irony of union-fighting manufacturer Nissan making a gift of $100,000 to the Medgar and Myrlie Evers Institute.
Known in his later years as the "dean of Mississippi's labor organizers," Smithhart worked closely with civil rights martyr Medgar Evers in the late 1950s and early 1960s, forging a link between the labor and civil rights movements that Martin Luther King Jr. himself saw as key to the future of both.
"Medgar Evers told me I was the first white man who ever talked to him," Smithhart told me during an interview the year before he died at 88 in 2005. "We had good relations."
That's why he must be smiling in heaven. Nissan, unionized around the world but fighting unionization at its plant in Canton, Miss., made its donation to the Evers Institute last month. "This organization talks about and looks at youth education, diversity, and racial reconciliation, and those are the same things Nissan looks at," Nissan spokesman Jeffrey Webster said.
If Smithhart were alive today, he would likely ask Nissan to look deeper into Medgar Evers' beliefs. "All people need their civil rights, especially the working people," said Smithhart, who served as president of a United Rubber Workers local and secretary-treasurer of the state AFL-CIO.
Mississippi and nation are marking the 50th anniversary of Evers' slaying with a long series of tributes to the late activist and field secretary of the Mississippi NAACP. Evers was killed in front of his home in Jackson, Miss., on June 12, 1963. Events include the annual Medgar Evers Dinner in Jackson next month. Among those on hand will be Hollywood actor and labor activist Danny Glover, a vocal supporter of the union effort at Nissan.
"I think about Medgar Evers," Glover said at a gathering of pro-union Nissan workers last July. "He was only 37 years old when he died. Medgar Evers would be right out here supporting you."
Activists, community leaders and the United Auto Workers have been building support to get Nissan to allow a fair election for the 5,000 workers at its Canton plant. Workers say the company is already waging an intense anti-union campaign within the plant that includes one-on-one meetings with managers, videos and threats of plant closings and layoffs if workers choose to join a union.
Nissan CEO Carlos Ghosn has opposed unionization at the company's plants in Mississippi and Tennessee even though its workforce in other parts of the world is largely unionized.
The UAW has taken the Canton story to the world. Rallies have been held in Atlanta, New York, Detroit, and as far away as Brazil. Hundreds turned out for an evangelical-style gathering at Tougaloo College in January that featured Glover as well as an array of preachers, students, activists, and workers.
The $100,000 gift to the Evers Institute may be a sign that Nissan is feeling the pressure. The company also recently announced a $500,000 education grant to the Canton Public School District. Nissan reported $84.4 billion in net revenues and $4.37 billion in operating profit for the nine months ending in December 2012.
Yet things aren't all rosy for Nissan's relations with predominantly black Canton. Efforts by state lawmakers to back a $100 million plant expansion and supplier support plan in Madison County have rankled local political leaders, who are still miffed at a state-backed prohibition against Canton annexing the plant.
Nissan's cash handouts, welcome as they may be, say nothing about the fundamental question of workers' rights, itself a civil rights issue.
Evers died in the cause for those rights. Smithhart, too, was on the front lines, integrating water fountains, pressuring Jackson leaders to hire black police officers.  In 1962, goons fired 200 pellets into Smithhart's car near Ripley. A Port Gibson police chief told him "no one would hear" from him again if he didn't leave town.
"I would not let the anti-union forces intimidate me," Smithhart said. "I stood my ground, and they did not like it."
Claude Ramsay, state AFL-CIO president at the time and another Evers associate, told me this during a 1981 interview: "They'd call me and threaten me. I kept a double-barreled shotgun on the floorboard of my car, and I told them I'd take at least two of them with me."
The labor movement "transformed misery and despair into hope and progress," Martin Luther King Jr. once said. "The two most dynamic and cohesive liberal forces in the country are the labor movement and the Negro freedom movement."
Tags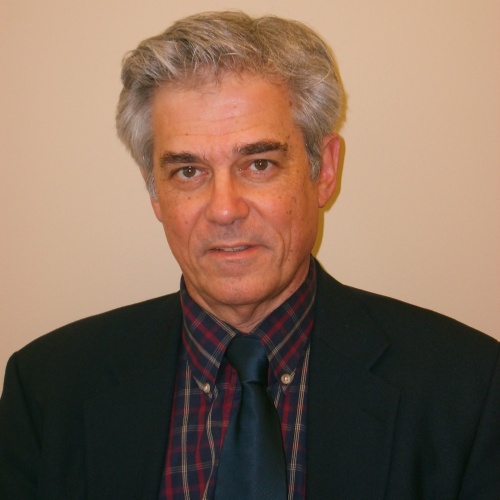 Joe Atkins is a professor of journalism at the University of Mississippi and author of "Covering for the Bosses: Labor and the Southern Press." A veteran journalist, Atkins previously worked as the congressional correspondent with Gannett New Service's Washington bureau and with newspapers in North Carolina and Mississippi.