Is True the Vote telling the truth when it claims to be nonpartisan?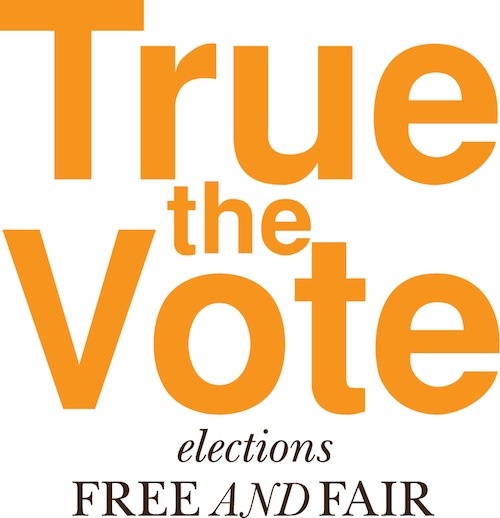 With controversy raging over allegations that the Internal Revenue Service improperly denied charitable nonprofit status to conservative groups, True the Vote -- a Texas-based group that targets alleged voter fraud -- has sued the agency over its long wait to be declared a tax-exempt nonprofit.

But the IRS has cause to question True the Vote's nonpartisanship, given the tea party-affiliated group's substantial financial support of an avowedly Republican political organization.

True the Vote recently filed a federal lawsuit in n Washington, D.C. asking the court to grant its long-awaited tax-exempt status and seeking damages from the IRS. The Houston-based group organizes poll watchers in what it says is an effort to combat voter fraud but which has been criticized as an attempt to intimidate Democratic-leaning voters.

"We've been waiting for three years to receive a decision from the IRS about our tax exempt status," said True the Vote President Catherine Engelbrecht. "After answering hundreds of questions and producing thousands of documents, we're done waiting. The IRS does not have the power to pocket veto our application. Federal law empowers groups like True the Vote to force a decision in court -- which is precisely what we aim to do."

True the Vote is being represented by the ActRight Legal Foundation, an Indiana-based nonprofit law firm that says it "expects to file many similar lawsuits against the IRS over this additional scrutiny."

Engelbrecht's claims of being treated unfairly by the IRS have gotten a lot of attention in the conservative media. But what has not gotten nearly as much attention is the fact that the group Engelbrecht has repeatedly insisted is nonpartisan has contributed thousands of dollars to an openly partisan group.

As Facing South reported last year, True the Vote contributed $5,000 on Aug. 17, 2012 to the Republican State Leadership Committee -- a 527 political organization that says its mission is "to elect down ballot, state-level Republican office-holders."

That's problematic for True the Vote's bid for charitable nonprofit status, as election law experts told Facing South at the time:
Legally, True the Vote's gift to the RSLC would appear to disqualify the group from being a 501(c)(3) nonprofit. Tax lawyers who specialize in election law consulted by Facing South said that, because a 527 group is by definition oriented towards political activity, it would likely be impermissible for a 501(c)(3) nonprofit to make such a contribution.
Also raising questions about the group's nonpartisan character was its involvement in the 2012 "Verify the Recall" effort in Wisconsin. That involved True the Vote recruiting tea party volunteers nationwide to enter petitions calling for the recall of controversial Wisconsin Gov. Scott Walker (R) into an online database and analyzing the signatures for fraud. As PR Watch noted:
501(c)(3) charities may conduct activities like voter registration or get-out-the-vote drives, as long as there is no bias against a particular candidate. But True the Vote's rhetoric surrounding its recall petition "verification" activities made it clear which side they supported. Blog posts, for example, suggested "massive fraud" by Democrats in the recall petition effort and exclaimed that "we should not believe the claims of union-supporters and anti-Walker operatives who say that they collected more than one million signatures on petitions to recall Governor Scott Walker."

And the True the Vote / Verify the Recall findings were, at best, extremely sloppy: True the Vote alleged that recall proponents failed to collect enough valid signatures, but even a cursory review of their analysis showed that many of the rejected signatures were entirely legitimate -- perhaps indicating the true goal was to discredit the recall effort rather than "verify" anything.
True the Vote spun off from the King Street Patriots, another Houston-based tea party group founded by Engelbrecht. Last year a district court judge in Texas ruled that King Street Patriots is not a nonprofit, as it claimed to be, but an unregistered political action committee that illegally helped Republicans through its poll-watching initiative during the 2010 elections. That suit was filed by the Texas Democratic Party.
Tags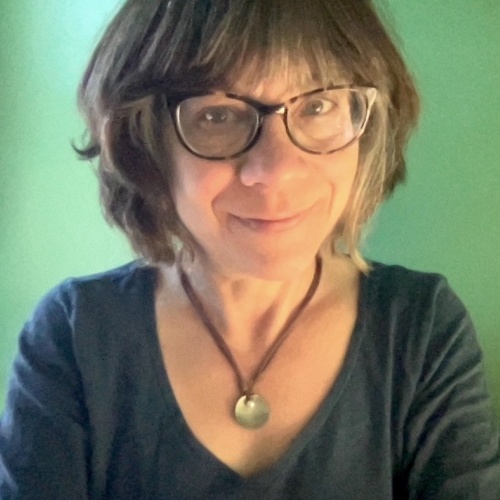 Sue is the editorial director of Facing South and the Institute for Southern Studies.