Essential reading for July 4th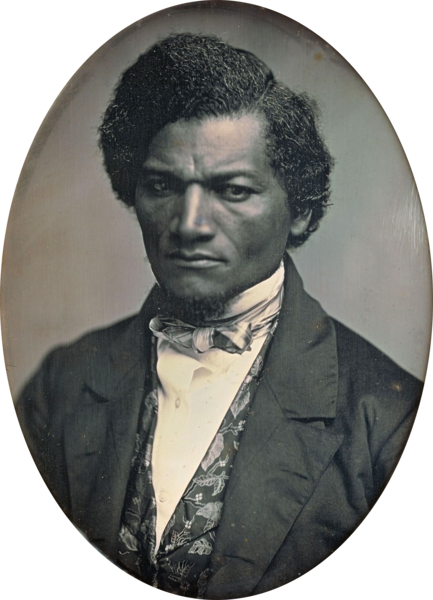 In honor of Independence Day, we here at Facing South are revisiting one of our favorite holiday-themed readings: the oration that came to be known as "What to the Slave Is the 4th of July?" Delivered by runaway slave-turned-abolitionist leader Frederick Douglass to the Rochester Ladies' Anti-Slavery Society on July 5, 1852, the speech blasted the hypocrisy of the United States and the Christian church, and reminded listeners of the nation's unfinished business of guaranteeing liberty and justice for all:
…Fellow-citizens, pardon me, allow me to ask, why am I called upon to speak here to-day? What have I, or those I represent, to do with your national independence? Are the great principles of political freedom and of natural justice, embodied in that Declaration of Independence, extended to us? and am I, therefore, called upon to bring our humble offering to the national altar, and to confess the benefits and express devout gratitude for the blessings resulting from your independence to us?

Would to God, both for your sakes and ours, that an affirmative answer could be truthfully returned to these questions! Then would my task be light, and my burden easy and delightful. For who is there so cold, that a nation's sympathy could not warm him? Who so obdurate and dead to the claims of gratitude, that would not thankfully acknowledge such priceless benefits? Who so stolid and selfish, that would not give his voice to swell the hallelujahs of a nation's jubilee, when the chains of servitude had been torn from his limbs? I am not that man. In a case like that, the dumb might eloquently speak, and the "lame man leap as an hart."

But, such is not the state of the case. I say it with a sad sense of the disparity between us. I am not included within the pale of this glorious anniversary! Your high independence only reveals the immeasurable distance between us. The blessings in which you, this day, rejoice, are not enjoyed in common. —The rich inheritance of justice, liberty, prosperity and independence, bequeathed by your fathers, is shared by you, not by me. The sunlight that brought life and healing to you, has brought stripes and death to me. This Fourth July is yours, not mine. You may rejoice, I must mourn. To drag a man in fetters into the grand illuminated temple of liberty, and call upon him to join you in joyous anthems, were inhuman mockery and sacrilegious irony. Do you mean, citizens, to mock me, by asking me to speak to-day? If so, there is a parallel to your conduct. And let me warn you that it is dangerous to copy the example of a nation whose crimes, lowering up to heaven, were thrown down by the breath of the Almighty, burying that nation in irrecoverable ruin! I can today take up the plaintive lament of a peeled and woe-smitten people!

"By the rivers of Babylon, there we sat down. Yea! we wept when we remembered Zion. We hanged our harps upon the willows in the midst thereof. For there, they that carried us away captive, required of us a song; and they who wasted us required of us mirth, saying, Sing us one of the songs of Zion. How can we sing the Lord's song in a strange land? If I forget thee, 0 Jerusalem, let my right hand forget her cunning. If I do not remember thee, let my tongue cleave to the roof of my mouth."

Fellow citizens; above your national, tumultuous joy, I hear the mournful wail of millions! whose chains, heavy and grievous yesterday, are, today, rendered more intolerable by the jubilee shouts that reach them. If I do forget, if I do not faithfully remember those bleeding children of sorrow this day, "may my right hand forget her cunning, and may my tongue cleave to the roof of my mouth!" To forget them, to pass lightly over their wrongs, and to chime in with the popular theme, would be treason most scandalous and shocking, and would make me a reproach before God and the world. My subject, then, fellow-citizens, is AMERICAN SLAVERY. I shall see, this day, and its popular characteristics, from the slave's point of view. Standing, there, identified with the American bondman, making his wrongs mine, I do not hesitate to declare, with all my soul, that the character and conduct of this nation never looked blacker to me than on this 4th of July!
You can read the entire speech here: http://www.lib.rochester.edu/index.cfm?page=2945

Following the successful fight for emancipation of slaves and suffrage for African-American men, Douglass continued to advocate for voting rights, women's rights, and immigrant rights -- issues that remain central to U.S. politics today, making his writings as relevant as ever.

So what's your favorite reading for the 4th? Let us know in the comments.
Tags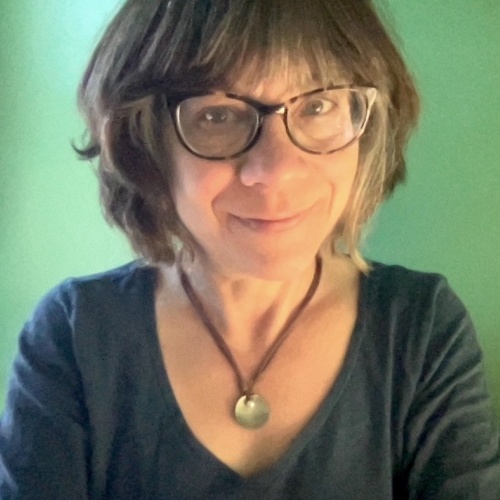 Sue is the editorial director of Facing South and the Institute for Southern Studies.